By Elaine Rose
If you're the kind of motorist who wants other drivers to give your vehicle admiring glances as you tool up the Garden State Parkway, look somewhere else. If you like it when strangers approach you in a parking lot and compliment you on your sweet ride, you will be disappointed.
But if you love feeling pampered as the miles fly by on the freeway in a car that handles well, the Audi Q8 may be for you.
Introduced for the 2019 model year, the Q8 is the flagship of Audi's SUV lineup. It is a little smaller than the Q7 which shares its base, but is practical for most families' needs. Still, in its first generation, the Q8 is due for a facelift for the 2024 model year, and it is reported that a second generation will debut in 2026. It is assembled in Bratislava, Slovakia.
The luxurious cabin is the Q8's strong point.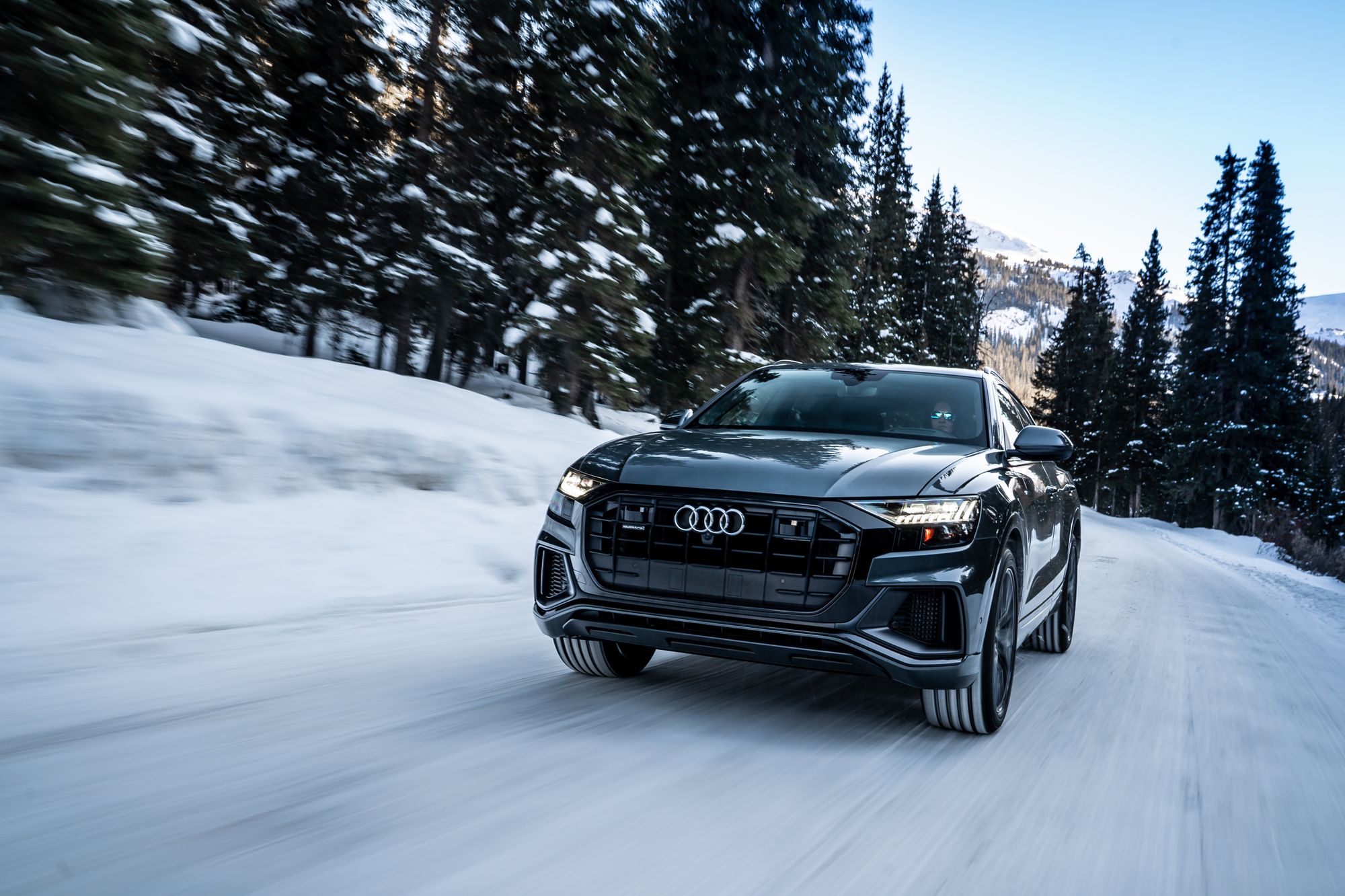 "The Q8 provides comfort in spades," an Edmunds review states. "We love the front seats' wide range of adjustment and cushy armrests. The seat padding is firm yet comfortable. Heating and ventilation functions seem subtle but are effective over time."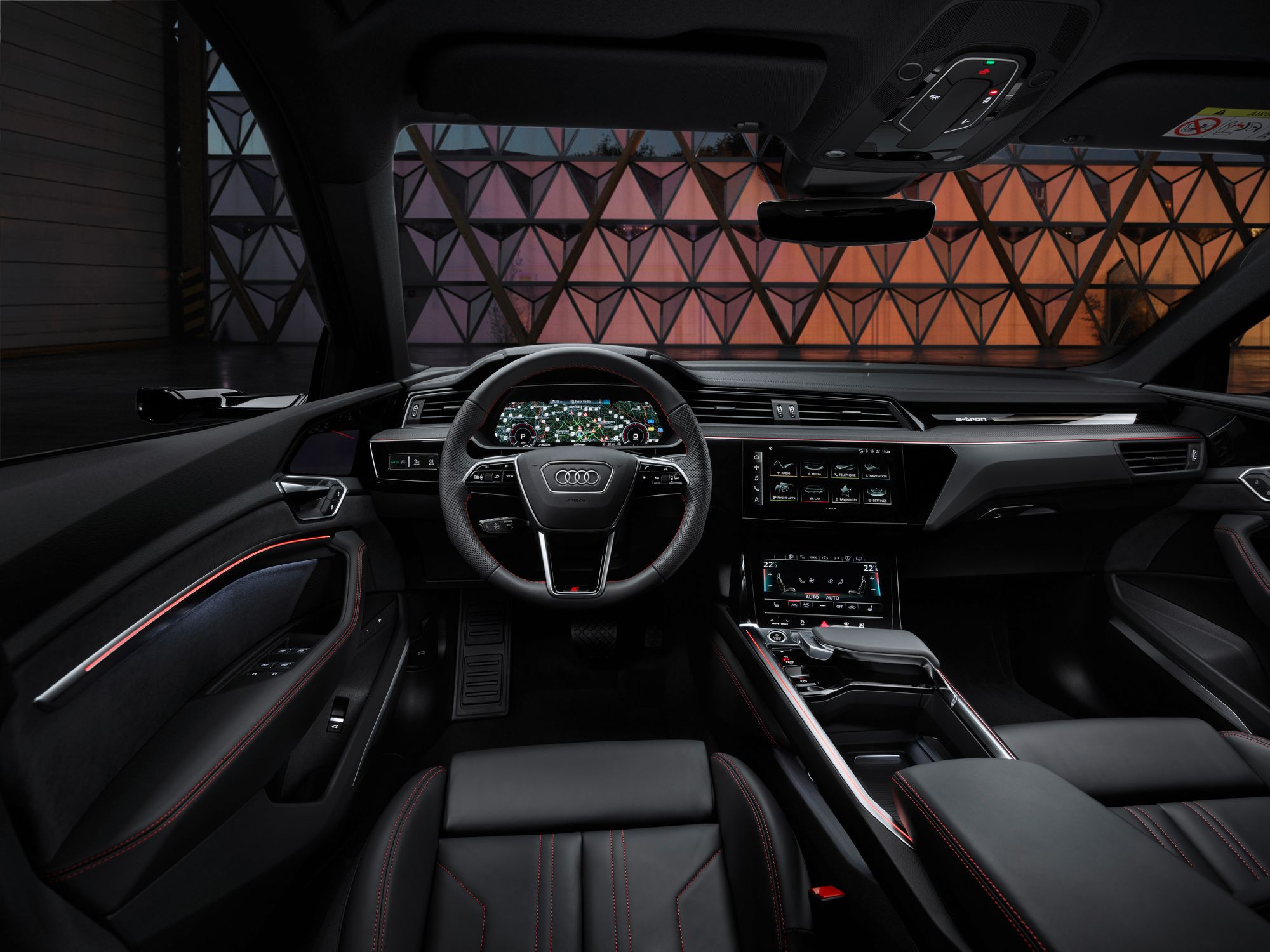 "The interior design has a lovely mix of futuristic and contemporary elements, from the mostly digital controls and sleek metal accents to the wide expanses of soft leather upholstery and crisp wood trim," Zach Doell wrote for U.S. News & World Report. "Fit and finish seem top-notch as well. Overall, it's a feast for the eyes – and the ears, as very little road or wind noise permeates the cabin."
There are three different configurations of the Audi Q8, each with its own trim line. Let's start with the basic model.
With a base price of $72,899, the Audi Q8 Premium is a five-seater equipped with a 3.0 six-cylinder engine, eight-speed Tiptronic automatic transmission, all-wheel Drive, and 335 horsepower. It goes from zero to 60 mph in 5.6 seconds, which is quite respectable for a car that weighs about two and a half tons. It can go up to 130 mph, but cars sold in the United States are set to limit speed.
The infotainment system has a unique set-up and is compatible with both Android Auto and Apple CarPlay. In the center of the console is a dual touchscreen: one 10.1-inch display to cover navigation, entertainment, and the like, and an 8.1-inch screen for climate control. A 12.3-inch Audi Virtual Cockpit behind the steering wheel controls driving functions. Some reviewers say the system can be distracting, but it has a fast learning curve.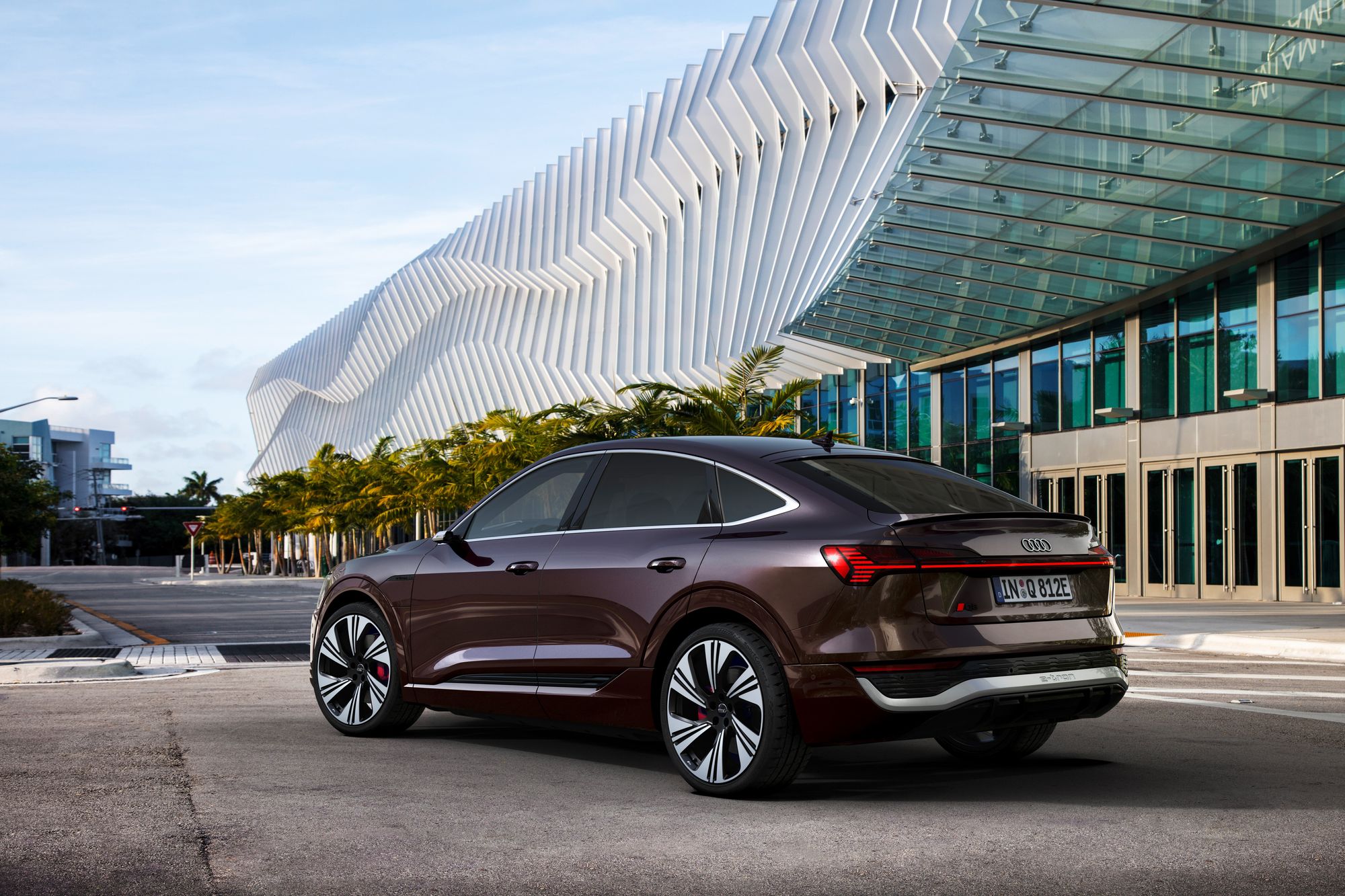 The capacity of the Q8 should fit most families' needs. There is plenty of head and legroom in the front seats, and the rear can comfortably hold two – or even three – adults. There are 30.5 cubic feet of cargo space, or 60.7 cubic feet with the rear seats folded down, about average for mid-size SUVs. But storage space within the cabin is limited.
Fuel economy is a detriment. This thing is something of a gas guzzler, getting an EPA-estimated 18 mpg in town and 23 mpg on the highway.
But it handles well.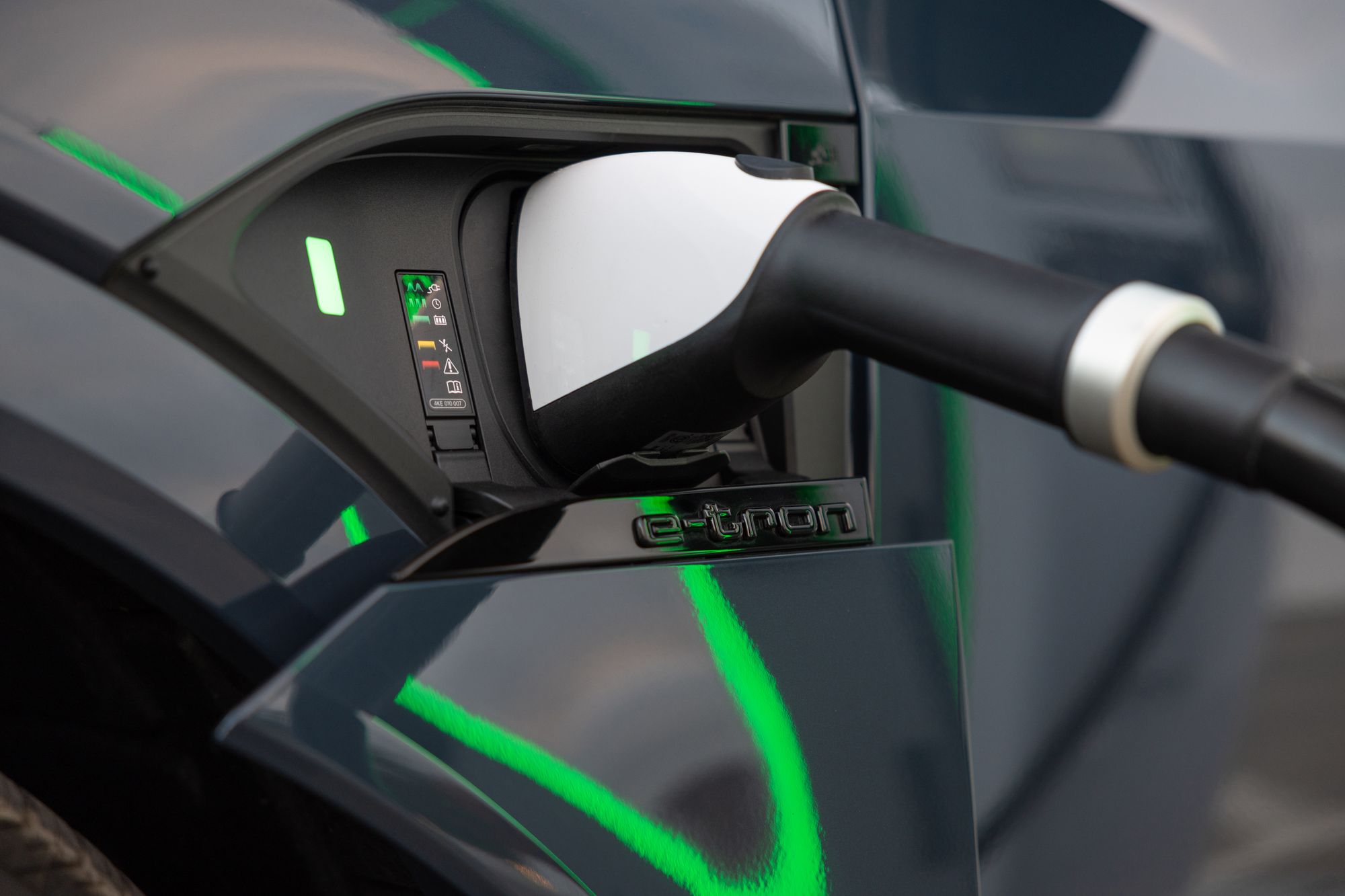 "The Q8 is remarkably lithe for a 2.5-ton vehicle," Zoell wrote for U.S, News. "It feels stable and surefooted when maneuvering around turns, and its steering – though lightly weighted – is very responsive. Side-to-side body motions are kept in check, and the Q8's adaptive suspension does a great job of soaking up uneven road surfaces, resulting in a relaxing and comfortable ride."
But a couple of reviewers say the brakes work better on the open road than in stop-and-go city traffic.
Step up to the Premium Plus trim starting at $77,300 or to the Prestige starting at $83,100 for more creature comforts and tech gizmos at each level. Experts were all over the map as to which trim is best, so the choice is yours.
If you like what you're reading so far, but want a car with a little more oomph, no problem. You can step up to the sporty SQ8. The Premium Plus trim starts at $95,500 and comes with a double-turbocharged eight-cylinder engine with 500 horsepower. It goes from a standstill to 60 mph in 4.2 seconds.
But you'll pay for it at the pump, as this baby gets only 14 mpg in the city and 20 mpg on the highway.
If that's still not enough power, go for the SQ8 Prestige trim. You get 591 horses under the hood and starts at $101,500.
But what if you don't like spending a lot of money at gas stations, or the idea of a fuel-gulping engine spewing carbon dioxide into the atmosphere makes you cringe for the planet? Audi's got you covered, as the Q8 comes in an electric version called the e-tron.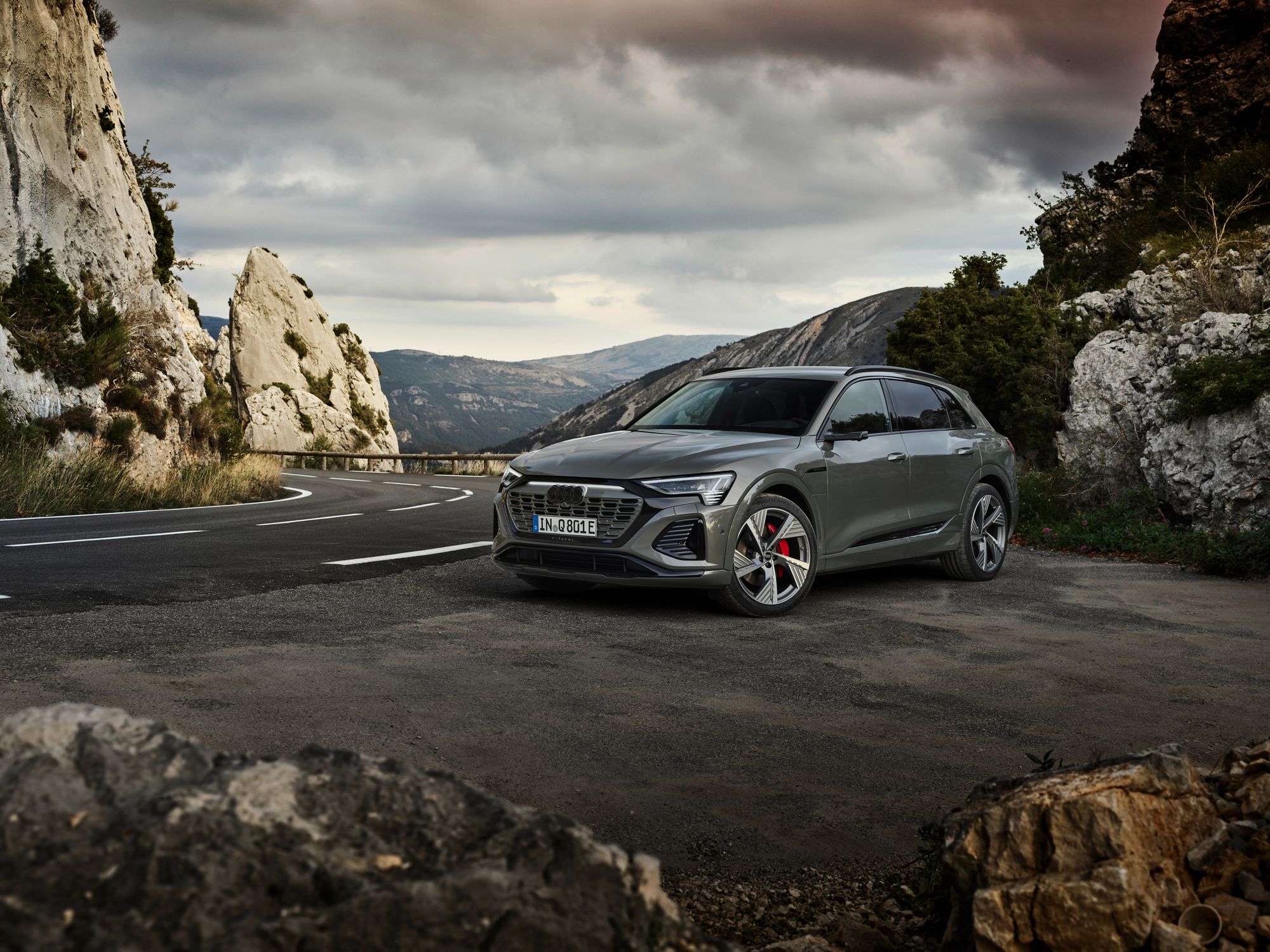 The 2024 Q8 e-tron is already on the market. Starting at $78,400 for the base Premium trim, the e-Tron comes with two motors – one on the rear axle and one up front – with a 114kw battery that delivers 402 horsepower and can go from 0-60 in 5.4 seconds. It has a range of up to 285 miles and can charge up in about half an hour on a fast public charger. Two years of unlimited charging at nationwide Electrify America stations are included in the price.
The Prestige trim starts at $78,800 and the Prestige Plus starts at $84,800. As with the gas-powered version, the engine and drive train are the same throughout, but the bells and whistles increase at each level.
If you want a sleeker look, you can upgrade to the e-tron Sportback. It has the same 402 horsepower, with a range of up to 300 miles. The price starts at $77,800, and you can add more gizmos by stepping up to the Prestige or Prestige Plus line.
Technology on electric vehicles is changing rapidly. But this car could be a keeper, at least for several years.
Writing for MotorTrend, Alisa Priddle said driving the Q8 e-tron is a piece of cake.
"The Q8 E-Tron clan drives very much like a regular Q8, Priddle wrote. "You can in fact be lulled into thinking you are being powered by an internal combustion engine—but quieter."
So you can get all the luxury and driving pleasure of a Q8, and feel satisfied that you are helping to save the planet for your children and grandchildren.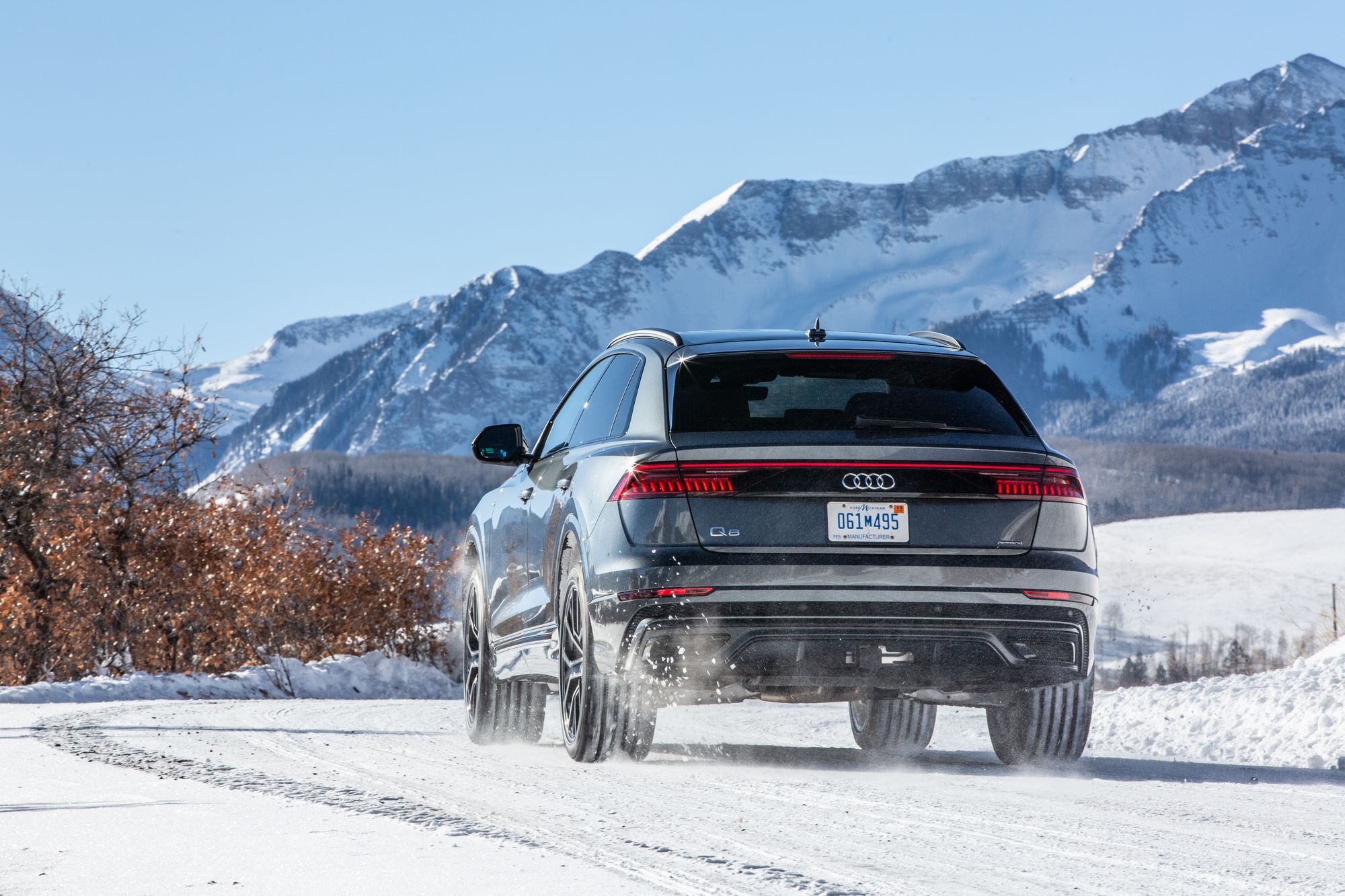 Comments