By Elaine Rose
It is described as the ultimate road machine.
"Grips like hell, handles like heaven, steers like the Almighty designed the steering rack," Drew Dorian declared in Car and Driver.
"It is one of the most exciting and best-handling cars to drive," Michael Butler wrote for Carbuzz.
"Just the way it changes direction, responding to steering inputs with an immediacy that has to be felt to be fully appreciated, is so much a part of this sports car's appeal," Colin Ryan wrote for Kelley Blue Book.
"This well-honed sports car is a delight to drive," Consumer Reports said in its review. "Handling is superlative, with impressive grip and balance, which makes the car super-responsive and fun to drive."
The car these experts are raving about is the Porsche 718 Boxter. Introduced in 1996, the Boxter is now in its fourth generation. It is so popular, that Porsche's assembly plant in Stuttgart, Germany couldn't keep up with demand, and had to move some production to a Volkswagen plant in Osnabrück.
The name "Boxter" is a hybrid, recognizing the fact that its engine is box-shaped and that it is a true roadster. It is one of several models in Porsche's 718 series, which also includes the Cayman coupe and the Spyder.
True sports-car enthusiasts will be happy to know that six-speed manual transmission is standard. Seven-speed automatic transmission – which reviewers say works quite well – is available for an extra $3,210. All versions are rear-wheel drive and require premium gasoline.
Of course, such a perfect contraption comes with a couple of drawbacks.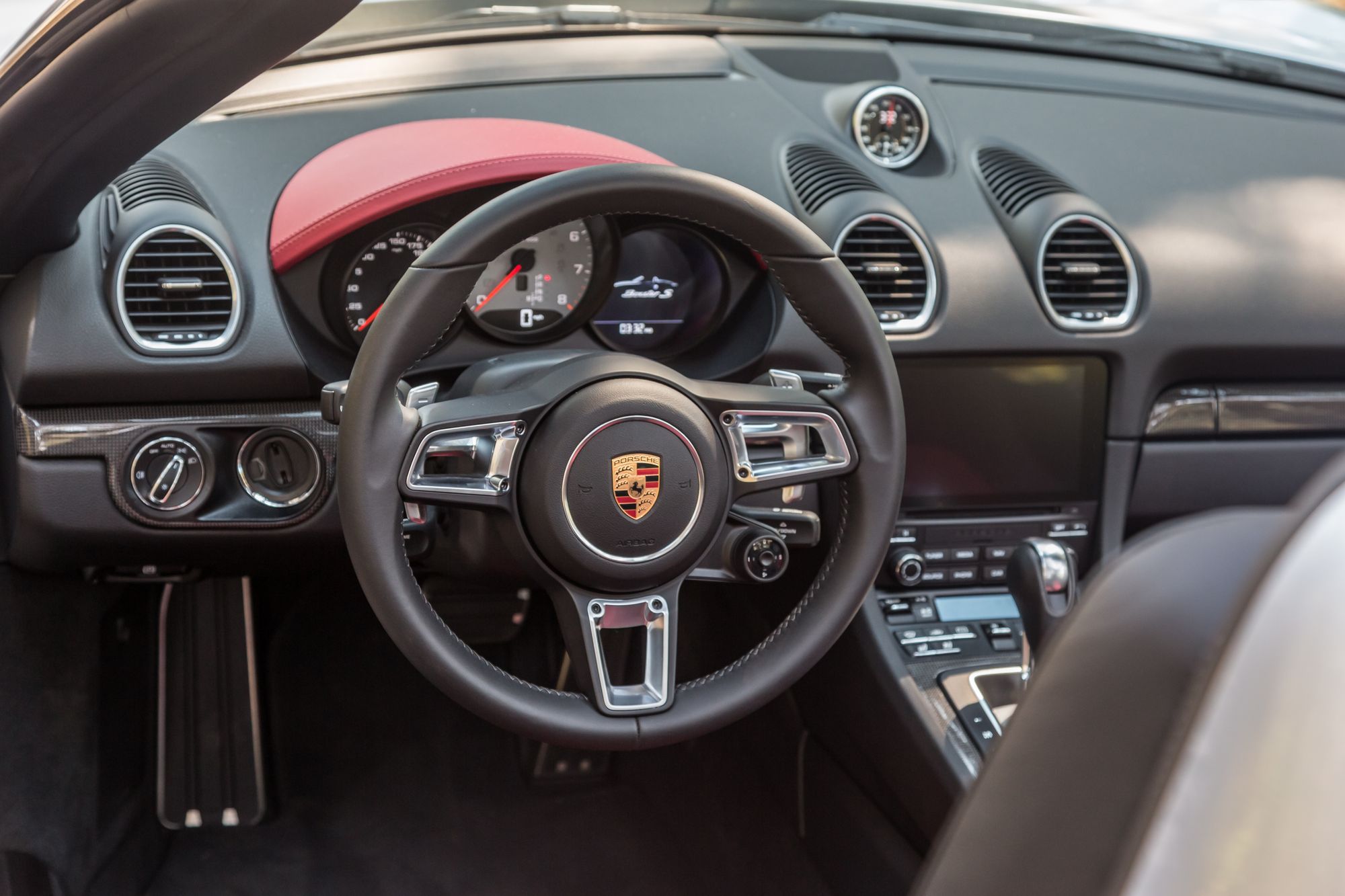 First, this car has almost no practical value. It is a two-seat convertible with minimal storage space. So the Boxter is useless as a family car or for long road trips. Its sole purpose seems to be the thrill of driving it.
Second, it sets you back a pretty penny. The base model starts at $65,500. Upgrades and options could drive the cost into six figures.
But if you're child-free or the kiddos have grown up and flown the nest, this may well be the car of your dreams.
The Boxter comes in four trim levels. The base has a 2.0-liter Turbo Flat four-cylinder engine with 300 horsepower, a top speed of 170 mph, and taking 4.9 seconds to reach 60 mph from a standstill.
The Boxter T starts at $74,600 and has the same engine, but with some added oomph.
The Boxter S starts at $77,500 and comes with a 2.5-liter Turbo Flat engine with 350 horsepower and taking about four seconds to go from zero to 60 mph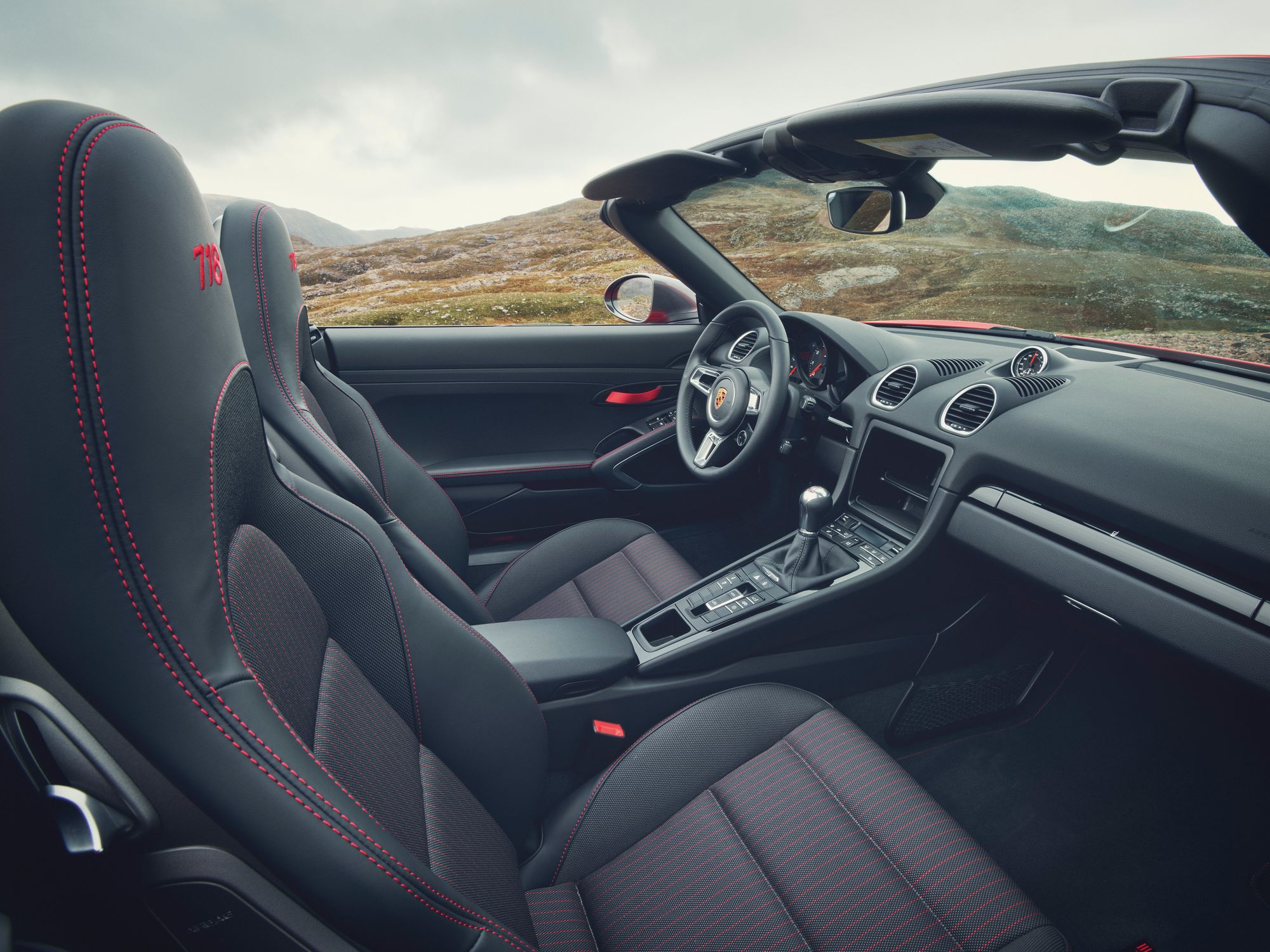 At the top of the line is the Boxter GTS 4.0, starting at $92,400 and with a 4.0-liter, six-cylinder engine with 394 horsepower and going from zero to 60 in just 3.4 seconds. But these babies are reportedly quite rare, so good luck getting your mitts on one.
The engine is placed in the middle of the car, underneath the seats, part of the reason for its excellent handling. That leaves two storage compartments, 5.2 cubic feet in the front – or "frunk" as some call it - and 4.4 cubic feet in the rear. That's still paltry, but enough to carry some groceries or a couple of carry-on suitcases.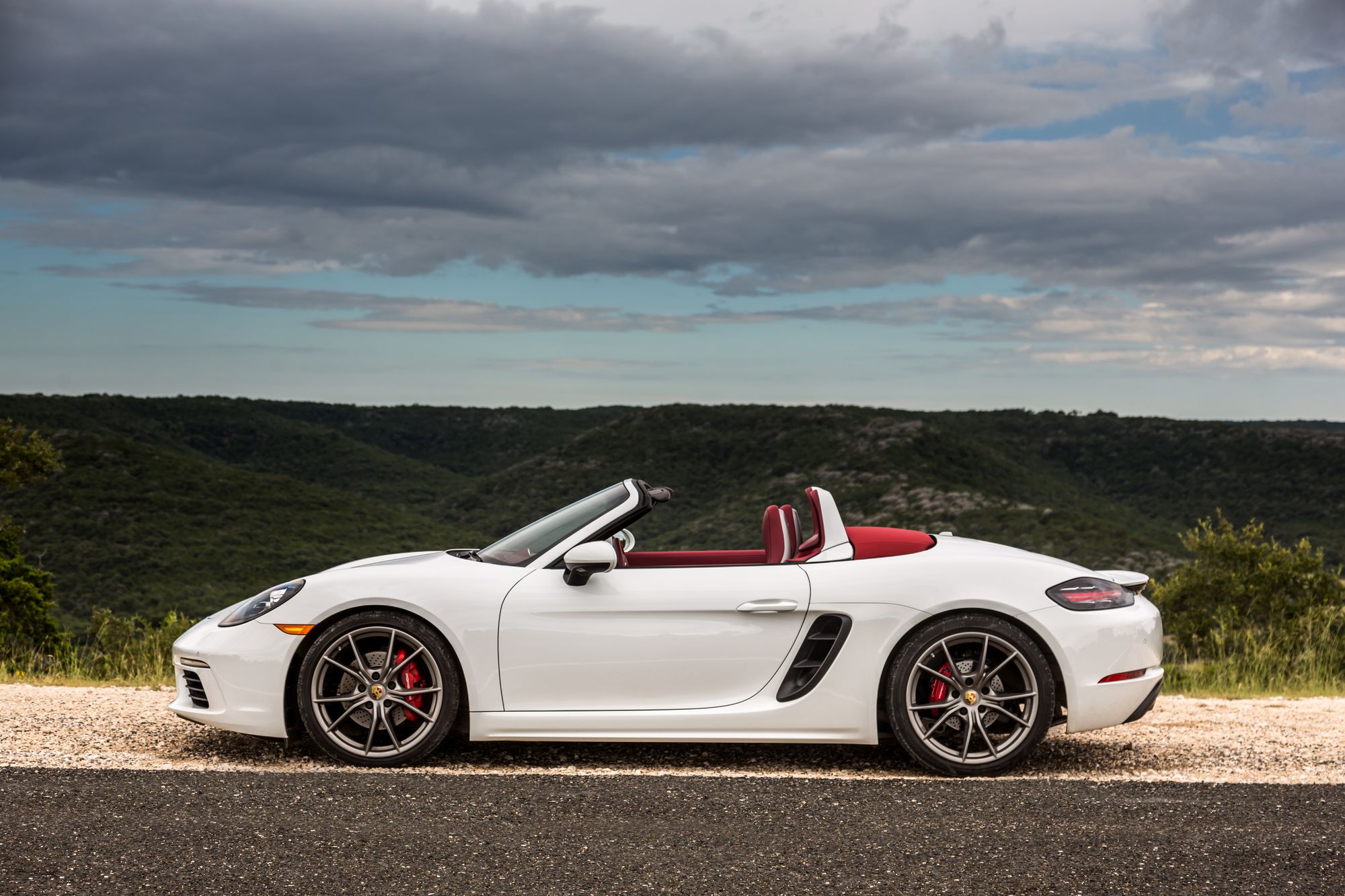 The Boxter infotainment system comes with a 4.6-inch touch screen equipped with Porsche Car Connect. It is compatible with Apple CarPlay, but not with Android Auto. Some reviewers say it takes some practice to make full use of the features.
The top can be raised or lowered in about 10 seconds, and can be accomplished while the car is moving up to 43 mph.
So now the major question is which Boxter to buy.
If you're on something of a budget, Car and Driver's Dorian suggest the Boxter S, limiting options to ventilated seats, the lowered suspension, and a limited-slip differential. The manual transmission is a must - unless you can't drive a stick shift.
If money is no object, Dorian suggests springing for the GTS model "with its powerful and sexy-sounding flat-six."
Butler of Carbuzz agrees.
"The more expensive GTS version is simply worlds apart from anything the rest of the market can offer," Butler wrote. "What we like about the 718 Boxter is that it doesn't try to hide anything; what you see is what you get, and what you get is one of the best sports cars ever built."
The interior is not as luxurious as one might expect in this price range. Car and Driver noted more plastic than there should be and flimsy pop-out cup holders aren't very utilitarian – at least for Americans who like to sip on a beverage when they drive.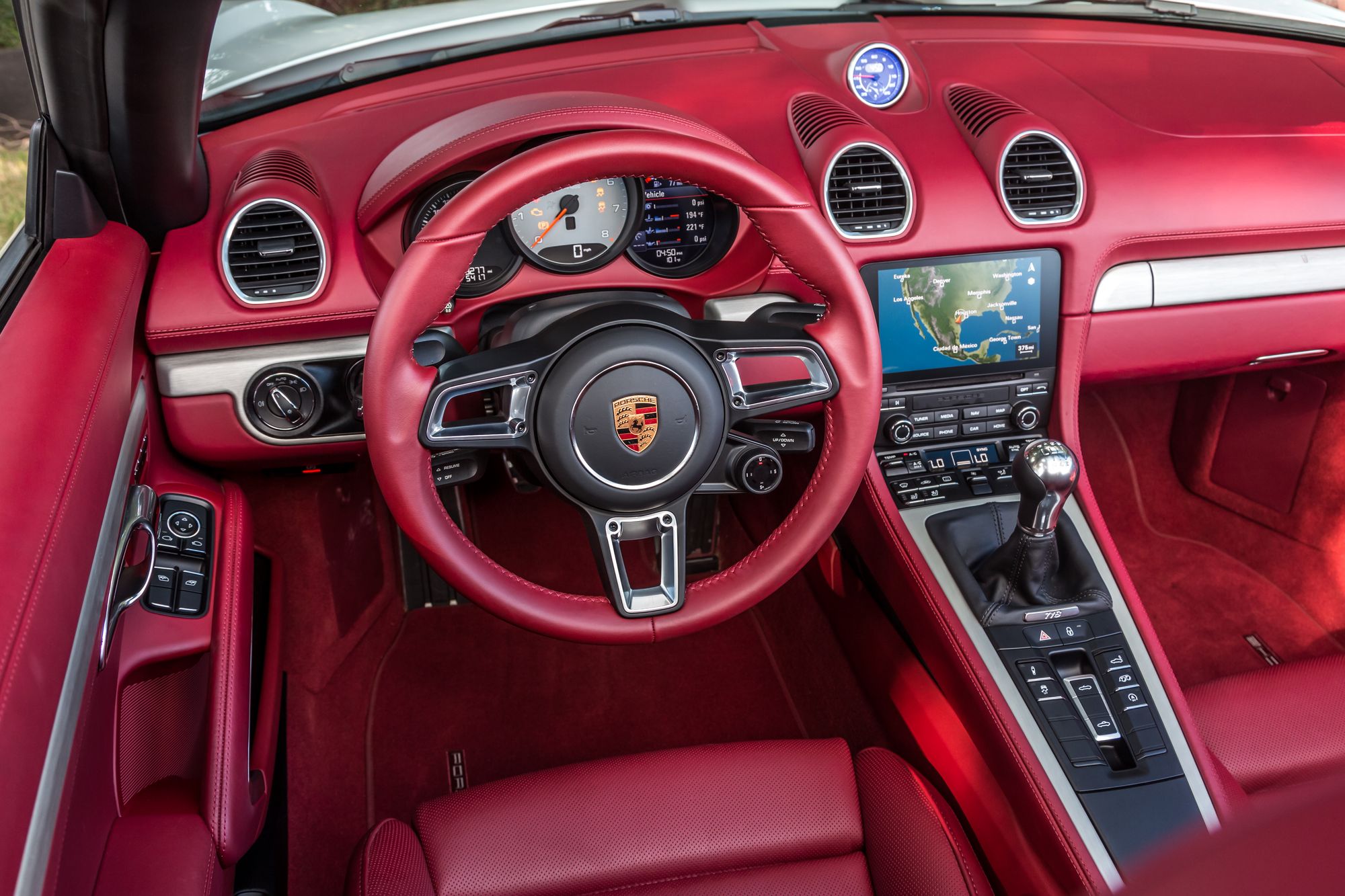 Fuel economy is not bad for a sports car. This year's model hasn't been rated yet. The Environmental Protection Agency estimated the 2022 base model gets 21 mpg in town and 26 mpg on the highway, slightly higher with automatic transmission. Mileage goes down a bit as you move up the trim lines. Car and Driver got somewhat better results in its test drives.
But if you want the ultimate in energy efficiency, wait a couple more years. Porsche is planning to introduce an electric 718 Boxter in 2025.
However you choose to go, the Boxter - to use sister company VW's slogan - is 100% pure Fahrvergnugen (driving enjoyment).

Comments