In the 1700s, Benjamin Franklin, the man famously known for flying kites in thunderstorms, envisioned that electricity would eventually power personal transportation. Almost 300 years later, the arrival of Electric Vehicles (EVs) has given car manufacturers a jolt, if you will. In a recent Reuters report, more than half of all cars on U.S. roads will be EVs by 2050. As a first-class leader in the automobile industry, these stats have not gone unnoticed by the BMW Group – offering several all-electric models, from compact to luxury. In fact, BMW plans to increase its share of all-electric vehicles to 50% starting in 2025.
So, are you wondering if a car that is good for the planet may not be luxurious and sexy? If so, just take a look at (and take a drive in) the 2023 BMW iX SUV to see that the answer is a resounding "no!" According to Car & Driver magazine, the iX offers "just about everything you could want from a luxury electric SUV. It's fast, efficient, comfortable to drive, packed with advanced features, and meticulously well-built."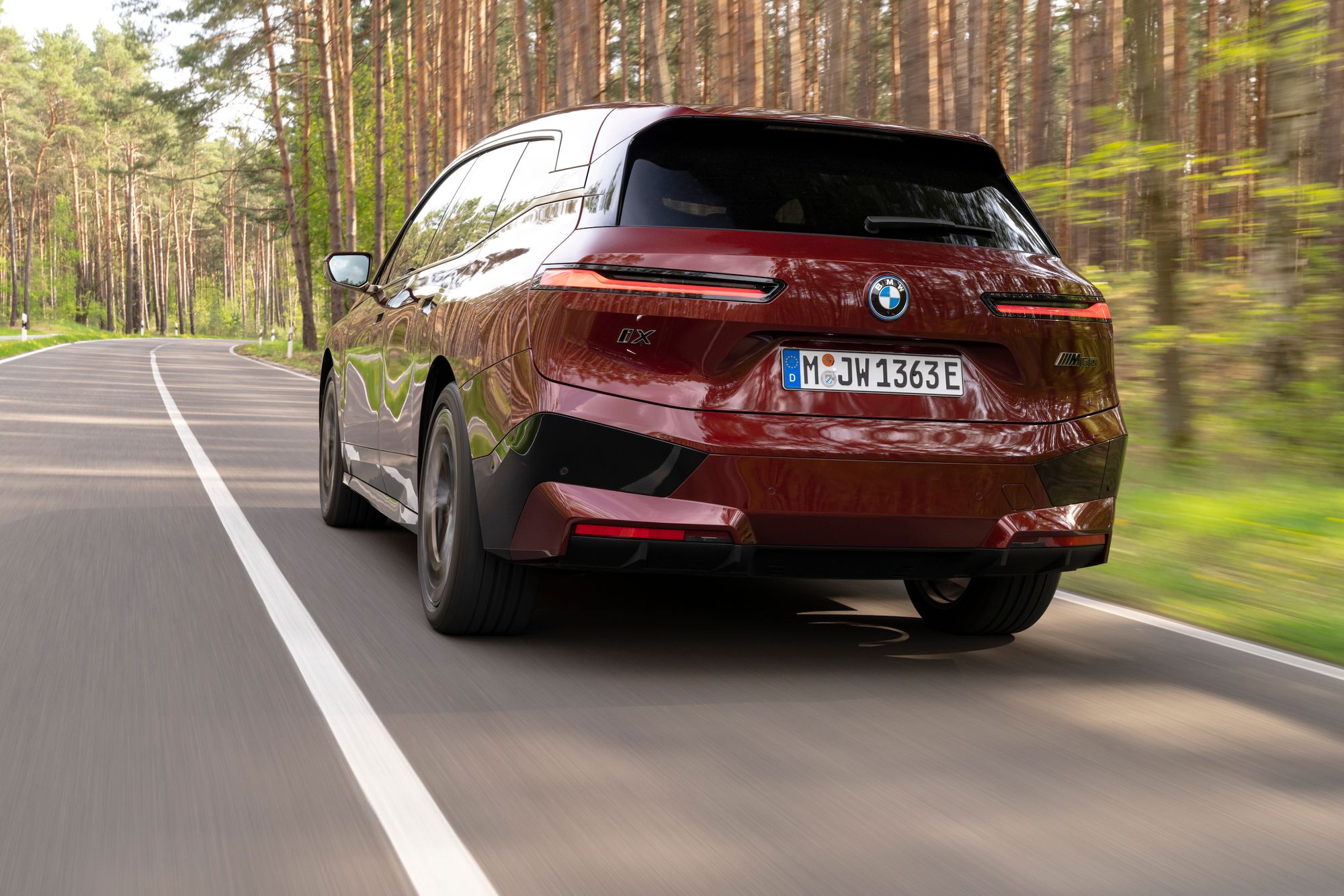 Let's Talk Power
One of the myths centering around EVs is the lack of power compared to a traditional fossil-fuel engine. The two iX models come complete with not one, but two electric motors that provide all-wheel drive and plenty of power: the iX xDrive50 - 516 hp and 0-60 MPH in 4.4 seconds, and the iXM60 – 610 hp, 0-60 MPH in 3.6 seconds. These electric motors, similar to their traditional counterparts, are expertly designed and built by BMW with the highest standards. As soon as you start moving, you can feel the supremacy of an iX - powerful performance, torque, and excellent drivability.
Vince Morelli, ASE Certified Automotive Teacher/Instructor and owner of Providence Motor Cars in Absecon, New Jersey, details how impressive BMW technology has become, "The iX SUV stands out with electric visionary apps that can be monitored by your smartphone. It can check your range and charging station availability. The BMW iX SUV is also an aggressive vehicle with over 600 horsepower, which overrides any muscle car from back in the day."
A Wow of a Battery
The 105.2-kWh high-voltage lithium-ion battery for the iX delivers an estimated driving range of over 300 miles per charge; 307 to be exact. That means for a 366-mile road trip between Atlantic City and Pittsburgh, you would only need to charge the battery up one time.
According to Car & Driver, when the iX was tested on a 75-mph highway fuel economy drive, the results were surprising. Normally, highway driving reduces the overall driving range of an EV, but the iX recorded an impressive 290-mile range.
As for charging options, the iX uses DC fast charging that can recharge from 10 to 80 percent in just 35 minutes when hooked up to a 200-kW connection – yes, only 35 minutes! For charging options, BMW has partnered with EVgo to provide a network of public charging stations across the country available for iX drivers. In addition, you can charge the iX on other popular networks as well as through a Level 2 home charging station.
Fashionable – Inside and Out
Inside and out, the iX boasts outstanding safety features and onboard technology. All models have a rear-view camera, parking sensors (front and rear), front collision warning system, lane departure warning, and blind spot assist. The interior is lined with fine materials and features a futuristic, large digital dashboard. The iX also comes with BMW's iDrive infotainment system - wireless charging for smartphones, Apple CarPlay, and an in-car WiFi hot spot. The audio system includes SiriusXM® with 360L + 1 year Platinum Plan Subscription as well as a HiFi Sound System with 205-watt digital amplifier and 12 speakers.
Let's talk comfort. Both iX models feature 3-stage heated front seats, heated steering wheel, automatic 4-zone climate control with preconditioning, as well as automatic-dimming interior rear-view and driver's-side mirrors.
As for the sleek exterior, BMW's design and ingenuity speak volumes – from an optimized aerodynamic body to its 20" Aero Wheels with all-season non-run-flat tires. Other iX features include an Aluminum Spaceframe with Carbon Core technology with exposed Carbon-Fiber Reinforced Plastic - side frame and rear.
Warranty and Maintenance
In general, all-electric BMWs require less routine maintenance because there are fewer moving parts and fluids to replace - saving you time and money. The iX models come standard with the same warranty coverage similar to BMW's other electric vehicles - basic coverage for four years or 50,000 miles plus additional protection for the electric-vehicle components.
From a maintenance perspective, Morelli sees changes in the way EV vehicles will need to be serviced. Unlike car repairs that he made with his father (who taught him the ropes), Morelli and now his son, Carmine, are ready for EVs. "It's not going to be like the old days, where everyone knew a little bit about everything with regards to a car or truck. This is a different technology and advanced electronics which needs complete awareness, safety, and training to keep it going. Instead of looking behind us, we should be looking forward."
Looking to buy a BMW?
https://www.bmwatlanticcity.com/
BMW of Atlantic City
6037 E Black Horse Pike, Egg Harbor Township, NJ 08234
Comments