As arguably one of the greatest, if not the very best, surfer to come out of New Jersey, Dean Randazzo is a legend—though not for the reasons you may suspect. "Dean's purpose in life wasn't to be a pro surfer and ride into the sunset. Instead, his purpose was to show us what true grit is. And, how to face challenges with the outlook of helping others," says Jon Baker, President of the Dean Randazzo Cancer Foundation and well-known local artist.
To this day, Dean is the only New Jersey surfer to qualify for the ASP World Championship Tour, win the X-Games, and compete alongside other legends such as Kelly Slater and Andy Irons. However, new Jersey's most successful surfer and hall-of-Famer has one more accomplishment that tops them all—he beat cancer four times and created the Dean Randazzo Cancer Foundation to help support others affected by cancer. Founded in 2001, the DCRF, a 501c3 nonprofit, has donated more than one million dollars to individuals battling cancer and their families. The DCRF has also provided grants to organizations, including the Ruth Newman Shapiro Cancer Fund, Shore Medical Center Cancer Center, Gilda's Club of South Jersey, The Leukemia and Lymphoma Society of South Jersey, Cape Regional Cancer Center, and AtlantiCare Cancer Center. "We're a local organization, and we want to stay that. We maintain this focus so that we can provide funds to locals with financial needs, whether that's mortgage or rent, transportation, food, or even alternative treatments," Baker explains.
"The first thing Dean did after his initial remission was to help others, and that's when he held the first Surf for a Cause," Baker says. The inaugural Surf for a Cause was held on September 15, 2001. "Dean is an icon in the surf world. So, when I heard about the contest, I showed up with a painting to donate. That experience was life-changing, and I've been involved ever since. I saw first-hand how I could help others in a way that was uniquely my own, and I was inspired by a community of like-minded people. Again, though, I was lucky to be raised by parents that taught us to always look for ways to serve others," Baker says.
Fast forward 22 years and Surf for a Cause is still one of the area's favorite community events. Since then, Paddle for a Cause and Golf for a Cause has joined the lineup. Together, these three events brings people together while raising money for a much-needed cause. DRCF's event season kicks off with their Paddle for a Cause on June 10 at Ventnor's Ski Beach. "This is fun event to participate in, but it's also a great spectator event. It's become our biggest fundraiser of the year. We will have catered food, a beer garden, music, and a community of people that want to help others," Baker says. The annual Surf for a Cause contest is always the weekend after Labor Day. Though plans are still underway, stay tuned for specific details on Surf for a Cause and Golf for a Cause.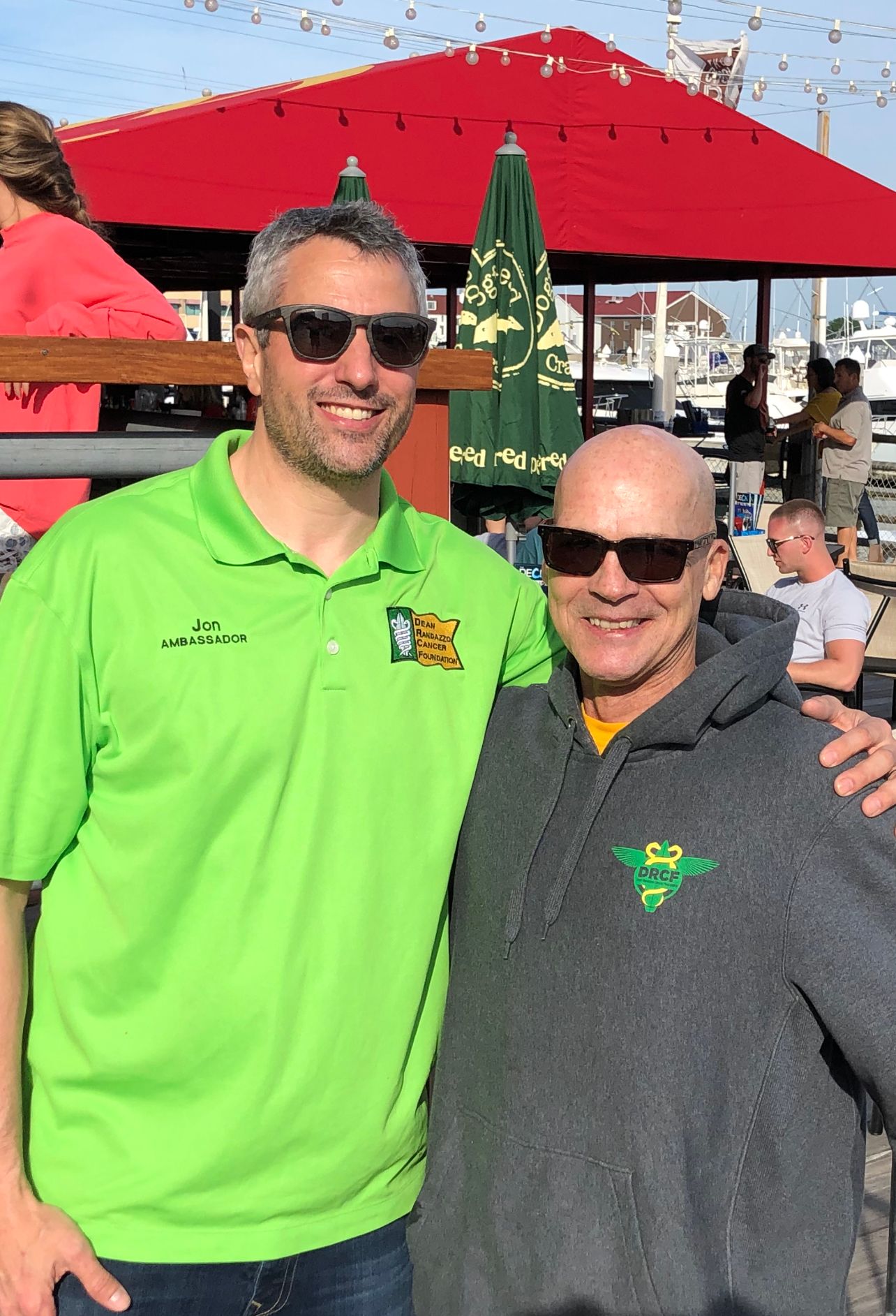 While the DRCF board of volunteers is hard at work providing funds to those in need, Dean has had a challenging year. After several highly aggressive rounds of chemotherapy and a bone marrow transplant, the side effects of those treatments have made this past year extremely difficult. Those treatments have left Dean almost entirely deaf and unable to work to provide for his family. He also had a major surgery last year to treat Pleural Empyema, a fluid buildup in the lungs. Several minor surgeries followed, including eight hospital stays and an implanted drain to remove the fluid. A debilitating bout of shingles set him back a little further. Though Dean's 'Won't Quit' attitude has carried him through, he's now on the mend. However, after this year, Dean needs the community's support, to which he's dedicated so much of his life. Friends of Dean have set up a Go Fund Me Drive, separate from DRCF, to help Dean directly.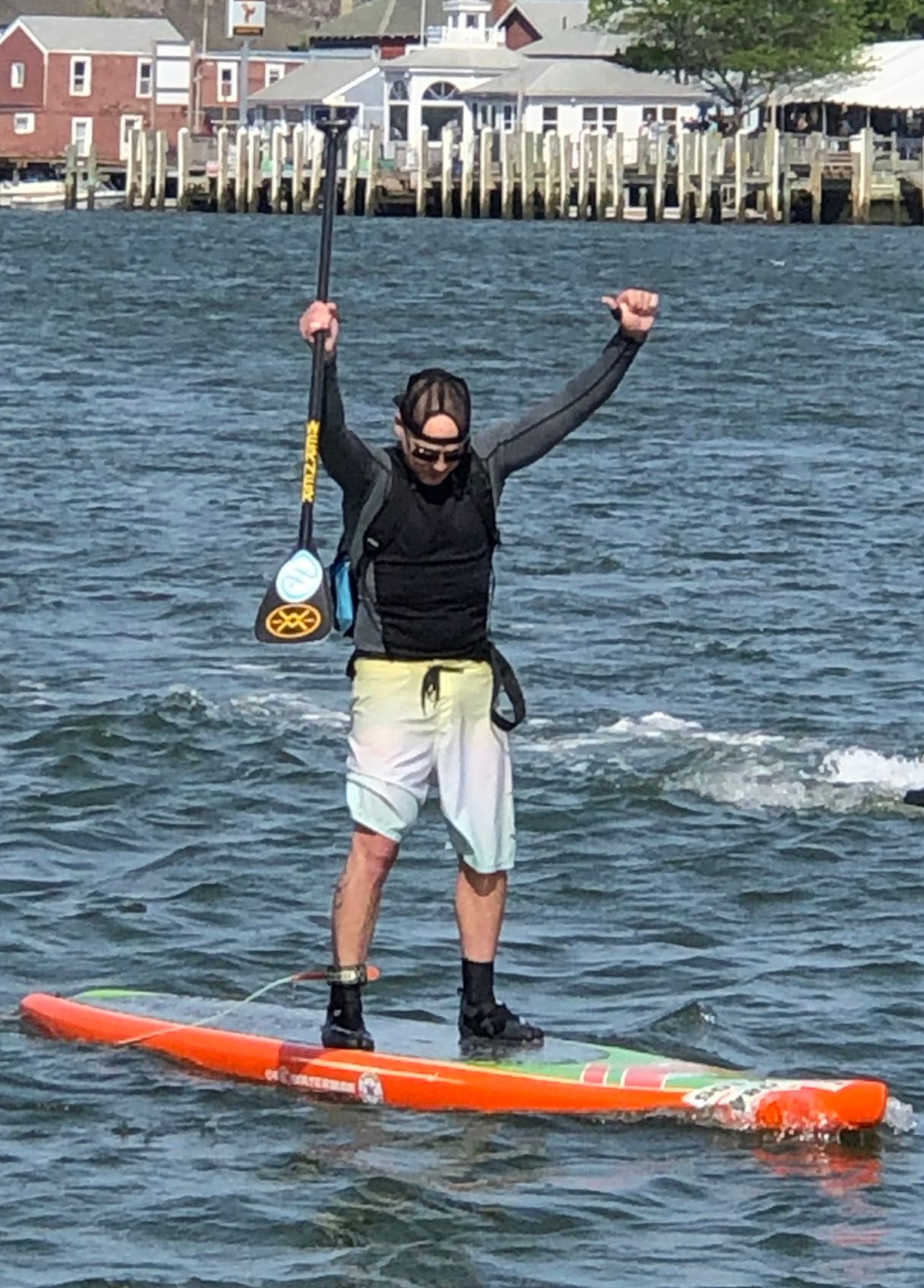 If you'd like to help Dean go to https://www.gofundme.com/f/dean-randazzo-needs-our-help
For more information on the Dean Randazzo Cancer Foundation go to https://www.thedrcf.org/
Fore more information on Paddle for a Cause got to: https://www.thedrcf.org/paddle
Comments