Feeling sluggish, dehydrated, stressed? Want healthier skin and hair or want to drop some weight? Need after-party hydration or just a little pick-me-up?
These are some of the many benefits touted by patients of elective intravenous infusion therapy. A popular wellness trend, these treatments deliver fluids, vitamins, minerals, and more directly into your bloodstream through a needle in your arm or hand attached to a drip bag. From a hangover fix to more energy and shinier skin, this therapy promises a way to boost your health, appearance, and performance. So, is it right for you? Here is what you need to know.
The theory behind IV infusion therapy is that the infused substance bypasses your digestive system sending a high dose of fluids or nutrients directly into your bloodstream where they can be absorbed more efficiently. While the FDA has not evaluated elective IV therapy, it is praised by proponents as an effective treatment for a myriad of issues (see sidebar).
Maxine, who lives in Ventnor, has been getting IV therapy at Let's Face It in Ventnor since the spring. She says, "I have been tired and sluggish…I have two young children who keep me busy, but after starting the IV treatments, I feel more energized…like I can get through the day without feeling exhausted. Generally, I just feel better after getting the infusion." Maxine receives the treatments once a month. She feels immediate results after the 30-minute session, which she says has helped her jumpstart into a healthier routine.
Let's Face It owners, Dr. Ave Marie Guerrieri, DNP, and her daughter Dr. Eve Marie Guerrieri, D.O. are board-certified licensed medical practitioners with extensive experience in emergency room settings. They use IV treatments to address a variety of medical issues in the hospital, so they were excited to add this new option for their patients this year. "What I like best about IV therapy is that results are immediate, and the treatments can be customized for each patient. There is such a big difference between what we need and what makes us feel better. I hear about positive results every day from my patients. All of them love it," says Dr. Ave Marie Guerrieri.
Some of their most popular treatments include the Myers' Cocktail, which contains vitamins B and C, calcium, and magnesium and the anti-inflammatory Recover and Performance for athletes before and after strenuous workouts or competitions. They also offer Beauty, Immunity, and REBOOT for after the party. In addition, many people get the treatments before or after getting flu or COVID-19 vaccines, including Dr. Ave herself. She says it reduces any side effects of vaccines.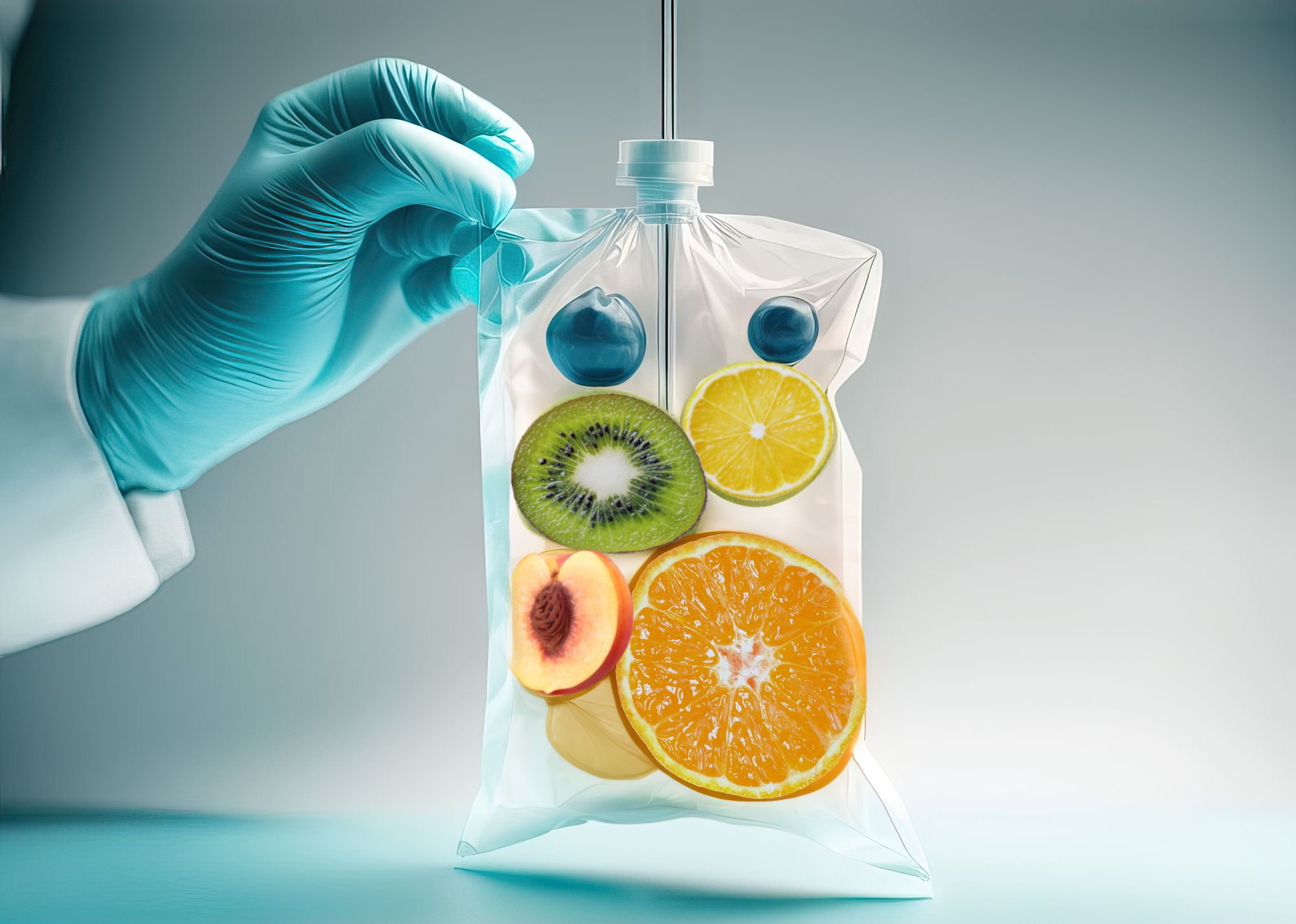 Lisa, from Wildwood, has changed her life with IV therapy at Maez Wellness and Medical Spa in Linwood. "The reason I like going to Maez is the care they put toward their IV programs. Their nurse, Kristi, goes above and beyond to make sure her IV patients receive the best care." Lisa says she was so tired that she did not have the energy to get out of bed before 1 pm. After a recent IV treatment, "It really helped me get the energy I need to go about my day."
Maez Wellness and Medical Spa is owned by Ezinne Nwotite, MD, and Mary Onwuka, MD. They are practicing board-certified internists who offer a wide range of IV therapies. Some of their "cocktails" are the Ultimate Beauty Drip, Super Immunity Drip, Slim Waist Drip, Energy Drip and Allergy Relief Drip, Athletic Essential, and The Myers Cocktail. Their most popular formulas are Weight Loss and Super Immunity Drips.
According to Dr. Onwuka, "I have clients who report feeling energized after the treatment. They have a reduction in headaches, brain fog, and a decrease in allergies. They also report brighter skin and quicker recovery from an illness."
Dr. Nwotite says "What I love best about IV Infusion, is that the micronutrients are delivered directly into the bloodstream, leading the body to respond faster. It eliminated the limitations of barriers between the blood and other mediums of absorption in the body.
It is an excellent way of improving health, and patients can get the maximum benefits from the therapy."
While the benefits of IV Infusion Therapy may be plentiful, they do not come without risks. Some of the potential risks of elective IV therapy include infection, inflammation, or injury at the injection site, allergic reactions,  over-hydration or electrolyte imbalance, vein damage, and overdose of vitamins or minerals.
Overall, IV therapy is very safe. In New Jersey, there are stringent rules and regulations regarding IV therapy and medical spas. A medical spa must be owned by a physician or physician group. IV treatments must be administered by a board-certified licensed medical practitioner. It is not recommended for people with heart, liver, or kidney disease. Costs generally range between $115 and $200 depending on the type of treatment.
Elective IV therapy may sound appealing as a quick fix for various health and wellness goals. However, before you decide to try it, you should weigh the pros and cons carefully. Elective IV therapy is not a magic bullet for your health and wellness. It is a medical procedure that carries both benefits and risks.
Talk with your doctor to be sure these treatments are appropriate for your needs. Before getting an IV treatment, discuss treatment options with the IV provider. Disclose your medical history and any issues that might cause complications with an infusion. Like any other medical decision, IV therapy is a personal choice that should be carefully considered.
Potential Benefits of Elective IV Infusion Therapy
Increases Energy
Supports Brain Function
Fast Hydration
Hangover Recovery
Improves Vitamin Absorption
Boosts Immunity and Reduces Risk of Illness
Reduces Anxiety
Accelerates Weight Loss
Strengthens Nails, Skin, and Hair
Diminishes Pain
Promotes Cardiovascular Health
Boosts Mood and Mental Health
Let's Face It, Ventnor Professional Campus 6601, Suite 204, Ventnor City, NJ 08406, Phone: (609) 449-8812, letsfaceitbotox.com
Maez Wellness & Medical Spa, 200 New Rd., Linwood, NJ 08221, Phone 609-749-4110, maezwellnessandspa.com
Comments