By Felicia L. Niven
In the world of south Jersey healthcare, Lori Herndon is widely recognized. For 40 years, she cared for the community at AtlantiCare, charting a course with trusted colleagues through changes and challenges -- including an unprecedented worldwide pandemic. As a critical care nurse, Herndon brought an indomitable spirit, a talent for teamwork, and a passion for patient care. This past president and CEO who retired earlier this year from the healthcare organization, continues to embrace her community.
She's come a long way since her rural roots in Middleburg, Pennsylvania, a tiny town of about 1,000 currently. That's where she discovered her passion for healthcare and decided to follow in her Great Aunt Freda's footsteps and become a nurse. Herndon worked as a nurse's aide to pay for her schooling at Geisinger Medical Center School of Nursing in Danville, Pennsylvania. Her first jobs took her to Delaware, South Carolina, and Pennsylvania. In 1983, she joined AtlantiCare Regional Medical Center (ARMC) City Campus as a critical care nurse.
"One of the things that I love about nursing is that you can make a difference every single day in the lives of your patients and their families," said Herndon. "As a nurse, I was always interested in improving care, and I would volunteer for different task forces to listen, learn, and understand. The great thing about healthcare is that it's a team sport. You don't do it alone. It takes a team of dedicated and compassionate professionals to deliver excellence in clinical care."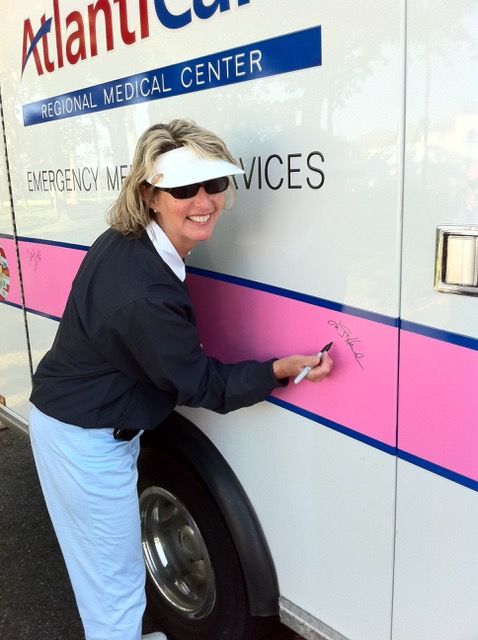 Healthcare is Personal
"My mother had a massive heart attack just a week after she turned 62," said Herndon. "She died at her home in central Pennsylvania. Experiencing this personal loss made me even more determined to put women's and family health at the forefront."
At the time, Herndon was serving as administrative director, Maternal Child Health Services. Just months after her mother's death, Herndon was named administrator of ARMC's Mainland campus.
Her focus on listening to patients to best understand the care they needed – critical to her early role as a bedside nurse – was a hallmark of leadership in this new role and throughout her career.
Herndon was willing to take on many new roles, including those she'd never anticipated as a nursing student. This included serving as a nurse recruiter. She was appointed Chief Operating Officer in 2007 and became President & CEO in July 2016. She played a key leadership role in AtlantiCare's being named a Malcolm Baldrige National Quality Award Winner and earning Modern Healthcare's Best Places to Work in Healthcare designation, among many other honors.
No one, however, could have predicted the role that AtlantiCare would play in building healthy communities when it was needed most. The COVID-19 pandemic surfaced in March 2020, and healthcare professionals everywhere became frontline heroes.
"We were busy juggling all of the challenges of running a healthcare organization during a pandemic," said Herndon, "but then it became clear that there was an opportunity for somebody to step up and work with the county and the state to run the Atlantic County COVID-19 Vaccination Megasite. I remember meeting on a Friday. We had to decide, can we do this? It came down to, if not us, who?"
The AtlantiCare team sprang into action. "We had some amazingly talented people who stepped up and reassigned some of their responsibilities," said Herndon. "The Pharmacy leadership, the Nursing leadership, clinical leaders, physicians, everybody just got behind it. And it turned out to be one of those moments that was truly historic." Always a nurse first, Herndon joined her colleagues and administered vaccines. "It is something I'll never forget," she said.
Herndon was recently recognized for her work by the New Jersey Hospital Association (NJHA) for "a legacy of unselfish commitment to the association and New Jersey's provider community." "Part of being a nurse is you realize that there are policies that influence local and regional care," said Herndon. "I got involved with the NJHA back in 2014. It's one of the largest hospital healthcare associations in the country, so what happens in New Jersey does have some influence beyond our borders."
She also has mentored, and continues to mentor, the region's next leaders through Stockton's Women's Leadership Council. "They match us up, and, so far, everyone that I've mentored has been interested in healthcare," said Herndon. "It's important to me to have this opportunity to just listen, learn, understand where these young women want to go and be able to share some insight based on my experiences. I enjoy playing a very small part in helping them achieve their greatest potential."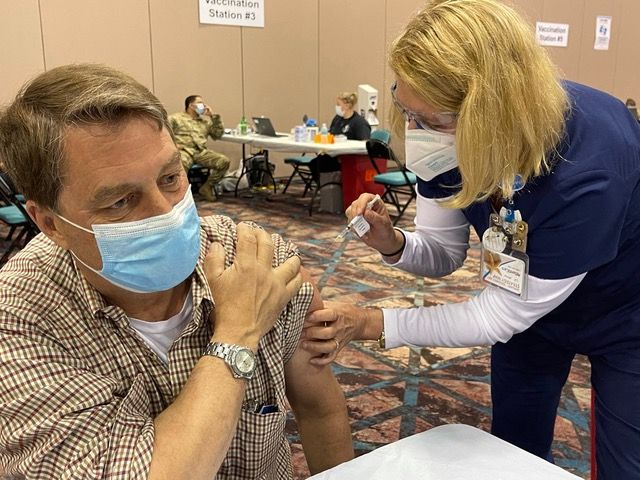 Always striving to learn more and encouraging others to do so, Herndon earned her B.S.N. at Stockton University while working full-time at AtlantiCare. She also holds an M.B.A. from St. Joseph's University.
In retirement, Herndon plans to stay active in the community. "I raised my children here, they went to the local schools, and my husband has had a career here, as well," she said. "I'm in the grocery stores, I'm on the boardwalk, I'm in Atlantic City, and so many other areas of our community. So, we are always all in."
At the time of our chat, Herndon had just come off a 25-minute run and 7-mile bike ride. She was training for the Brigantine triathlon, an event that she's done nearly 20 times. "It's a new kind of busy for me," said Herndon, "with the time to refocus on the things I am passionate about. I'm excited about being able to spend more time on Brigantine Beach. My granddaughter turns 2 in October, so I'm looking forward to that chapter, and I'm going to travel."
"At AtlantiCare I always said we were friends and family taking care of friends and family," remarked Herndon. "I expect to continue to help make a difference in our community."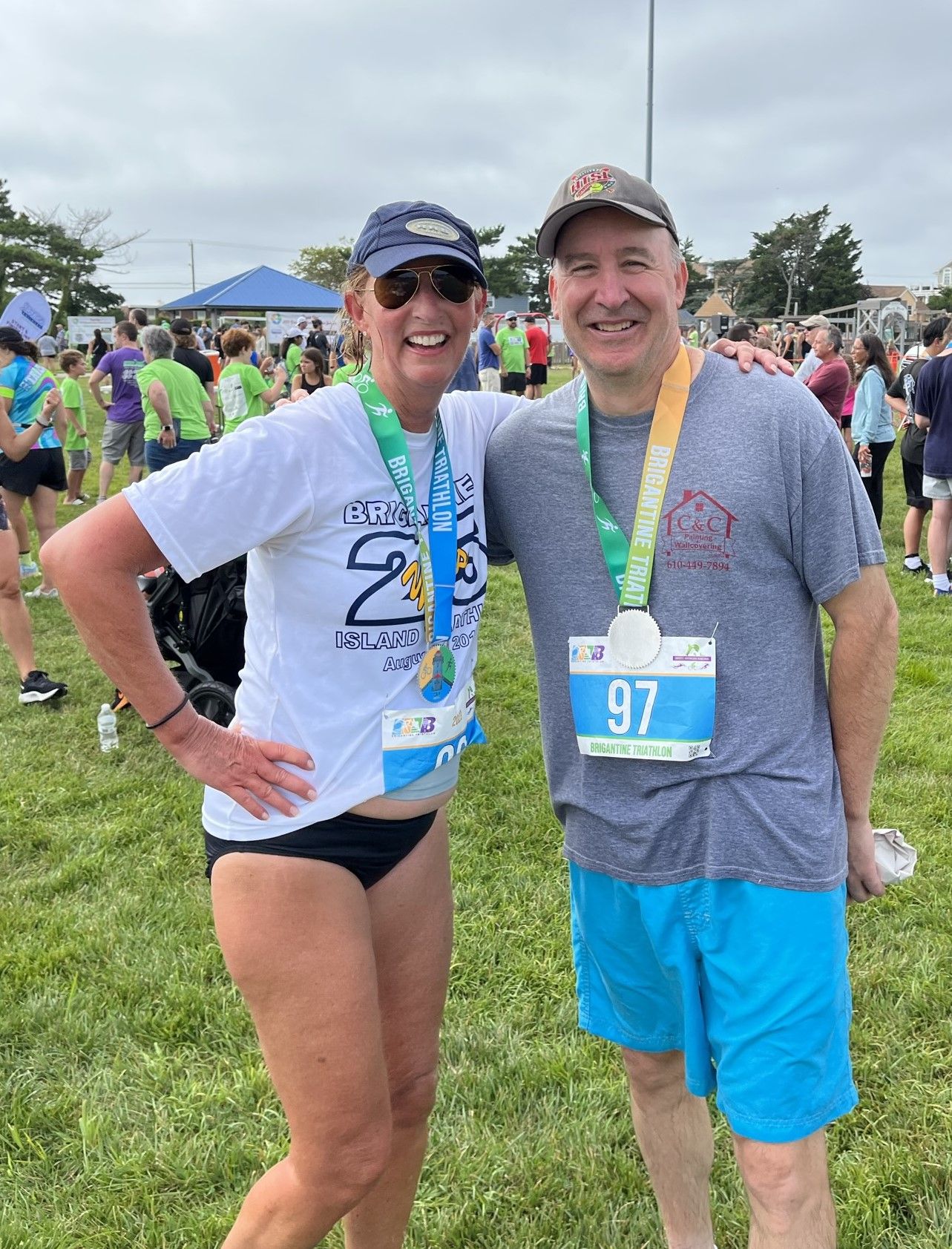 Comments