ATLANTIC CITY, NJ - (March 22, 2022) – Caesars Entertainment is thrilled to announce Gordon Ramsay HELL'S KITCHEN, the stunning restaurant inspired by the globally popular FOX television series, is set to open in Caesars Atlantic City this summer. This will be Chef Ramsay's first HELL'S KITCHEN location on the East Coast, and his third restaurant in Atlantic City, the other two being Gordon Ramsay Steak at Harrah's Resort and Gordon Ramsay Pub & Grill at Caesars Atlantic City.
"I'm very excited to announce that I'll be opening my third restaurant in Atlantic City - Gordon Ramsay HELL'S KITCHEN. Atlantic City and visitors throughout the tri-state have been so supportive of Gordon Ramsay Steak and Gordon Ramsay Pub & Grill, so I look forward to having them experience another one of my signature concepts," said Ramsay.
"Caesars Entertainment is committed to leading Atlantic City's evolution as one of the country's modern-day capitals for entertainment, sports, and world-class culinary experiences," explained John Koster, Regional President for Caesars Entertainment's Eastern Division. "We are thrilled to expand our partnership with Michelin star chef and television personality, Gordon Ramsay, and bring the East Coast's first-ever Gordon Ramsay HELL'S KITCHEN location to Caesars Atlantic City on the famed Atlantic City Boardwalk."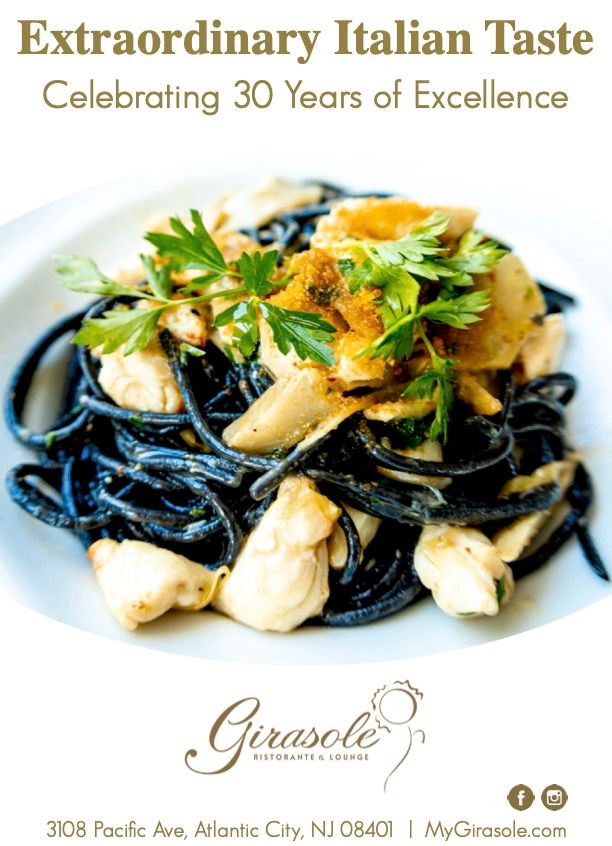 Designed to be an experiential and immersive destination restaurant, guests at Gordon Ramsay HELL'S KITCHEN will feel transported to the studio set. The inspiration from the hit show is evident throughout all three levels of the restaurant from the signature fiery pitchfork that marks the entryway, to the chef uniforms and menu items. The winner of Season 21 of HELL'S KITCHEN will be named Head Chef and have their portrait hung with the other previous champions on the winner's wall. The restaurant will boast design features that are engaging to all senses and are a nod to both the red and blue teams featured on the show. The dynamic and bustling kitchen is the centerpiece of this unique eatery, with mosaic tiles artfully framing the open space, allowing guests a view from every seat in the house. To further bring the electric atmosphere of the studio into the dining room, additional key elements of the show are infused in the design, such as fire, heat and custom-designed lighting that combine brass rods with pitchfork features that run across the high ceilings. The restaurant's menu will include Chef Ramsay's signature classics like Beef Wellington, the HELL'S KITCHEN Burger, and Sticky Toffee Pudding. The bar serves a selection of classic and signature cocktails, from a traditional Negroni and Old Fashioned to the innovative Smoke on the Boulevard, served in a lantern adorned with dry ice, or the Notes from Gordon, complete with a personalized message from Chef Ramsay himself. Drawing inspiration from the restaurant's seaside locale, seasonal menu items will feature locally-sourced, fresh ingredients and seafood delicacies.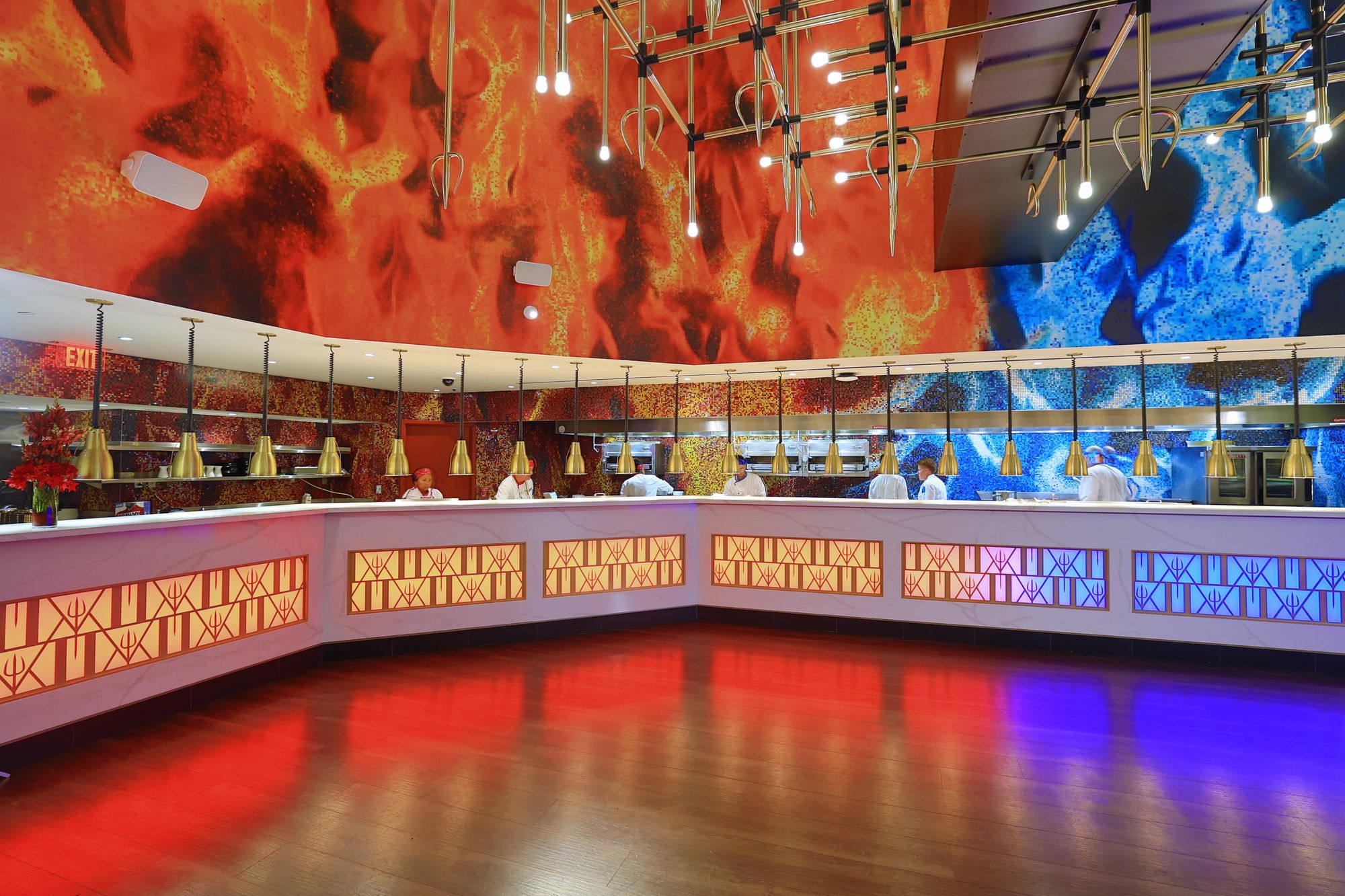 For more information, please visit gordonramsayrestaurants.com.
About Gordon Ramsay North America
Gordon Ramsay North America comprises the North American restaurant business of acclaimed chef, restaurateur, TV personality and author Gordon Ramsay. In 2019, Gordon Ramsay inked a deal with private equity firm Lion Capital to expand Gordon Ramsay restaurant concepts across the U.S. The company currently has 13 restaurants across Las Vegas, Chicago, Boston, Orlando, Atlantic City, Baltimore, Lake Tahoe and Kansas City, several of which are in partnership with Caesars Entertainment.
The group is scaling dining concepts including outdoor and take-out, as the company taps into several of Gordon Ramsay's successful U.S. and international key brands including Gordon Ramsay Fish & Chips, Gordon Ramsay Burger, Gordon Ramsay Street Pizza, Gordon Ramsay Steak and Gordon Ramsay HELL'S KITCHEN.
In addition to the Gordon Ramsay North America restaurants, there are 40 international restaurants in the Gordon Ramsay Restaurants portfolio worldwide, where Gordon Ramsay holds a total of 7 Michelin stars.
All renderings can be viewed HERE
For more information, please visit http://www.gordonramsay.com
Comments