By Molly Golubcow
Are you looking for a place that serves fine food and drinks with exceptional service? Would you like to dine with stunning views of the Atlantic City skyline as your backdrop? How about over 120 years of history to add ambiance to your experience? If so, search no more. The Atlantic City Country Club is your premier option; a hole-in-one, if you will - whether you are a golfer or not.
Voted by Golf Digest as one of the 50 Best 19th Holes in the country, guests have been enjoying indoor and outdoor dining overlooking the award-winning golf course since the late 1880s. The golfing term, Birdie, was coined on the grounds of the Atlantic City Country Club in 1907. Throughout its long history, the finely manicured fairways and large sloping greens have hosted many notable golfers including Joe Louis, Willie Mays, and Joe Namath.
Although the Country Club was private and member-only until 2007, the doors are now open to the public for dining options - lunch and dinner daily. In addition, the welcoming bar features many imported and domestic beers as well as other drinks to wet one's whistle.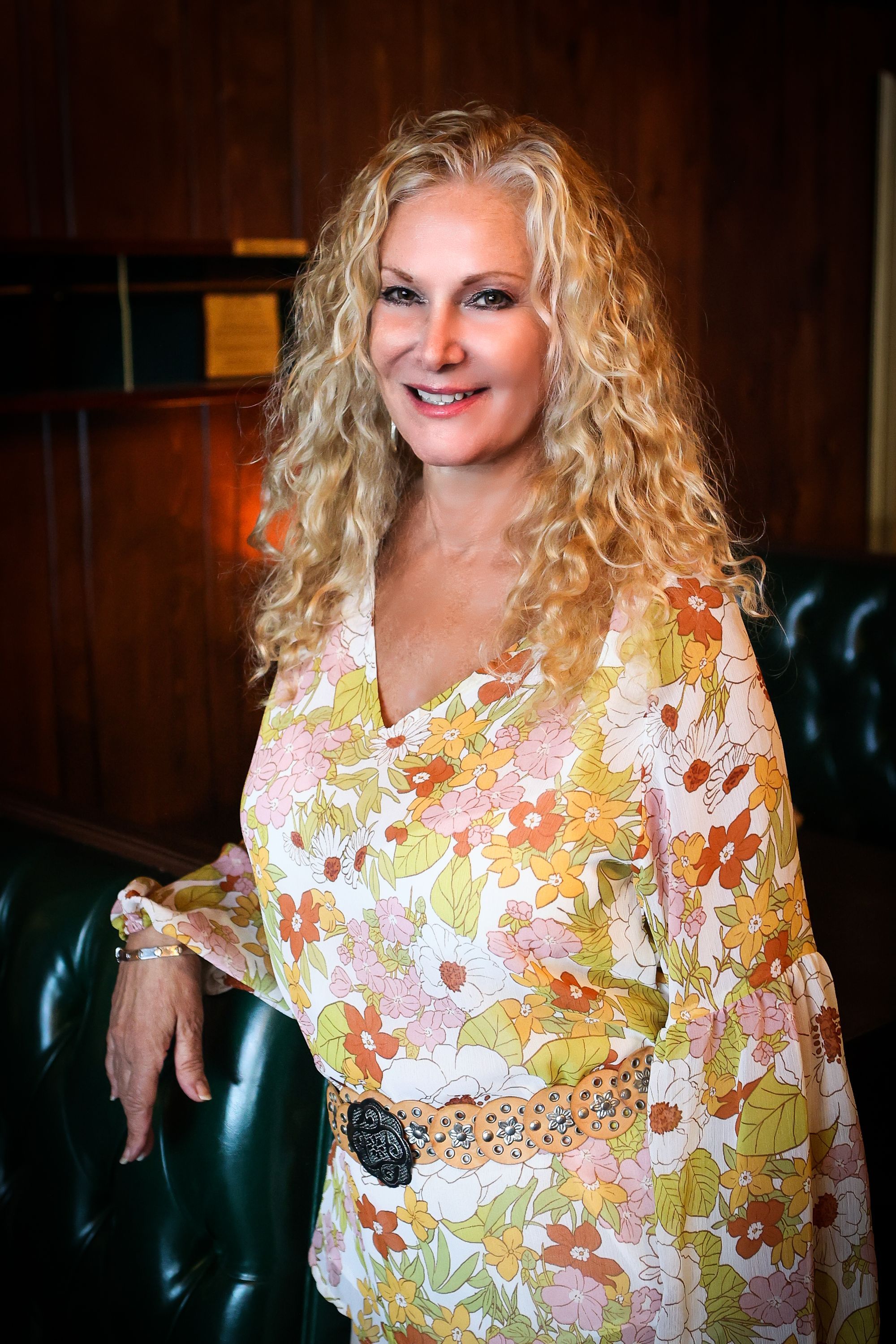 Dine with Nostalgia
With its vintage tile ceilings and warm wooded décor, dining in the Taproom Bar and Grille walks you back in time. Like a museum, the walls are full of memorabilia and photos of guests who played and dined at the Club for decades. For example, a plaque honoring Joe Fraser, a local legend in the golf world, is one among many honorees adorning the walls.
Whether sitting at the bar enjoying a cold brew or sitting down to a formal dinner, Atlantic City Country Club appeals to all palates. Rosalina Iannucci, Director of Restaurant Operations, feels guests have enjoyed dining, then and now, because of "the incredible view, ambiance, and the great food served with friendly and professional service."
Lunch at the Taproom Bar and Grille offers overstuffed sandwiches, freshly made salads, juicy burgers, and more. For example, start with a Wedge Salad - bacon bits, bleu cheese crumbles, pickled red onion, and tomato. For a sandwich choice, the Italian Porketta - thinly sliced pork and broccoli rabe on seeded Italian bread - is one of the signature favorites at the Taproom. Seafood fans can select from a Tuna Tartare or a Jumbo Shrimp Cocktail.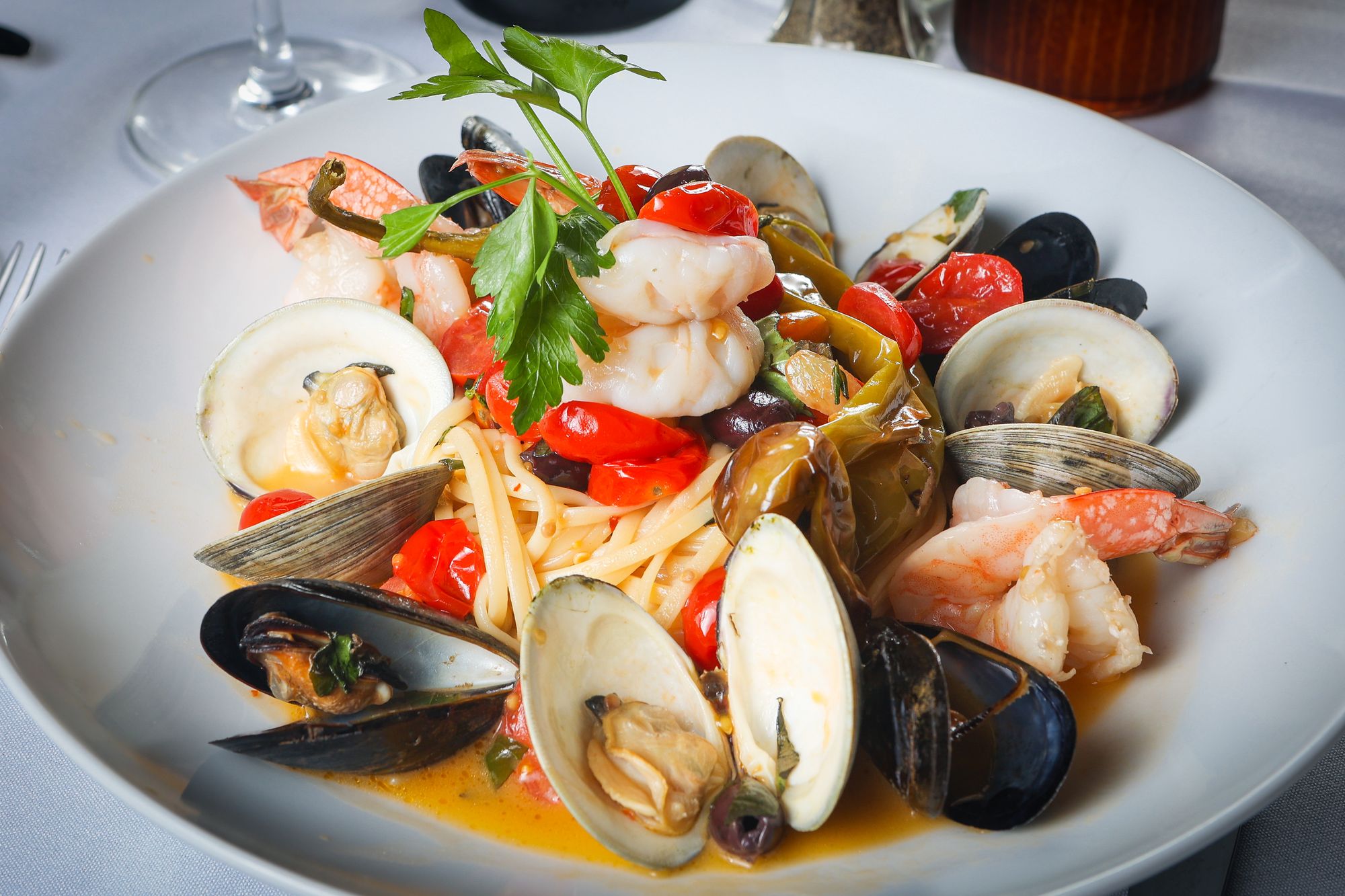 Dinner Date
Whether a special occasion like a birthday or anniversary or dinner with that special someone, the Taproom offers local seafood dishes as well as steak, chops, and nightly specials prepared by Chef Domenic Rizzo. Affectionately called Chef Dom, the culinary expert strives to improve every aspect of the gastronomic experience at the Country Club. Rizzo explains his approach to cooking, "I make every dish like it's my first, and every dish like it's my last."
For dinner, start the meal by sharing the Antipasto Board – a variety of meats, artisan cheeses, marinated olives, roasted peppers, and long hots generously arranged on a wooden plank. Another favorite starter is the Chef's Famous Meatball appetizer - basil-infused ricotta cheese served with lightly browned toast points.
Entrée options range from juicy steaks, chops, and roasted meats to fresh fish and seafood as well as an array of pasta dishes. According to Iannucci, one of the top choices is the 14 oz Veal Chop - bone-in, lightly breaded, and pounded thin. In addition, pasta offerings like the Frutti di Mare - sauteed jumbo shrimp and crab in garlic and oil (or red sauce) served over linguini is a Taproom favorite.
Another signature dish at the Atlantic City Country Club is their "world famous crab cakes." Each generous portion is topped with fresh bruschetta and creamy remoulade served with mashed potatoes and the vegetable du jour. So, what makes the crab cakes such a specialty? Unfortunately, Iannucci winks and says, "It's a secret." Diners may not be sure exactly what makes the Country Club crab cakes so superior, but whatever it is, it has been pleasing diners for decades and decades.
It's Happy Hour!
Somewhere in the world, it must be Happy Hour! At the Taproom Bar and Grille, enjoy a drink and light fare every Tuesday through Thursday, 4:00 pm - 5:30 pm. Relax and enjoy the views while sipping the featured wine of the night. Beer lovers can choose from imported and domestic drafts as well as bottled beers. The house draft, Belhaven Scottish Ale, brewed in Scotland since 1719, fits the Taproom ambiance like a fine leather glove. Easy and shareable food options fit the scene as well. From Roasted Brussel Sprouts to Steamed Clams, Taproom Signature Bites pair perfectly with a Happy Hour drink.
In addition to fine food and drink, catch live music on the patio - every Friday, Saturday, and Sunday (weather permitting). Enjoy a variety of featured artists while savoring your dinner and drinks as you look onto Lakes Bay and the AC skyline.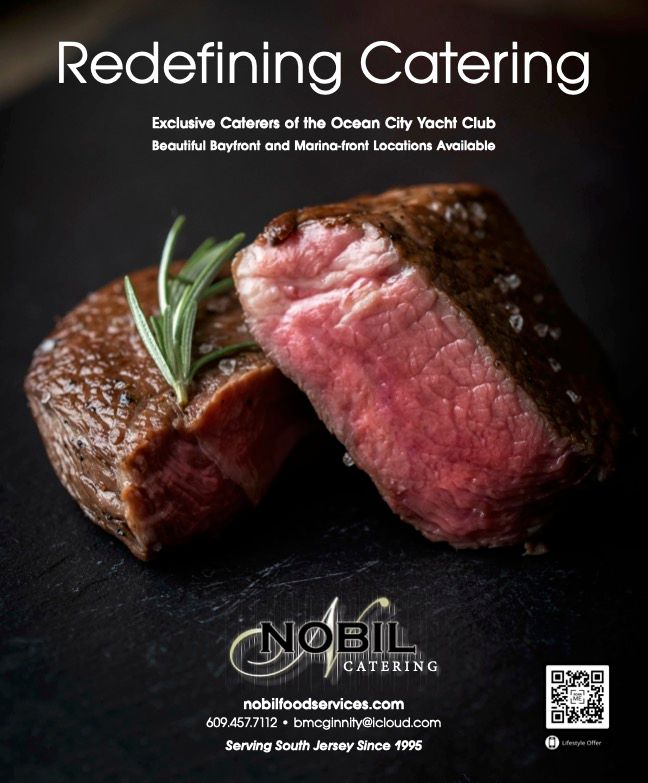 Comments