When you think of Cape May County, immediately you picture the Victorian gingerbread houses that line the streets in Cape May as well as the 1950s-era motels along the beach and Boardwalk in Wildwood.
Although sightseeing is important, you gotta eat!
Tucked into quaint storefronts and grand hotels, you will find many great places to dine in New Jersey's most southern county.  Let's check out the Top 7 places to eat – from casual to elegant.
Tisha's - Cape May, NJ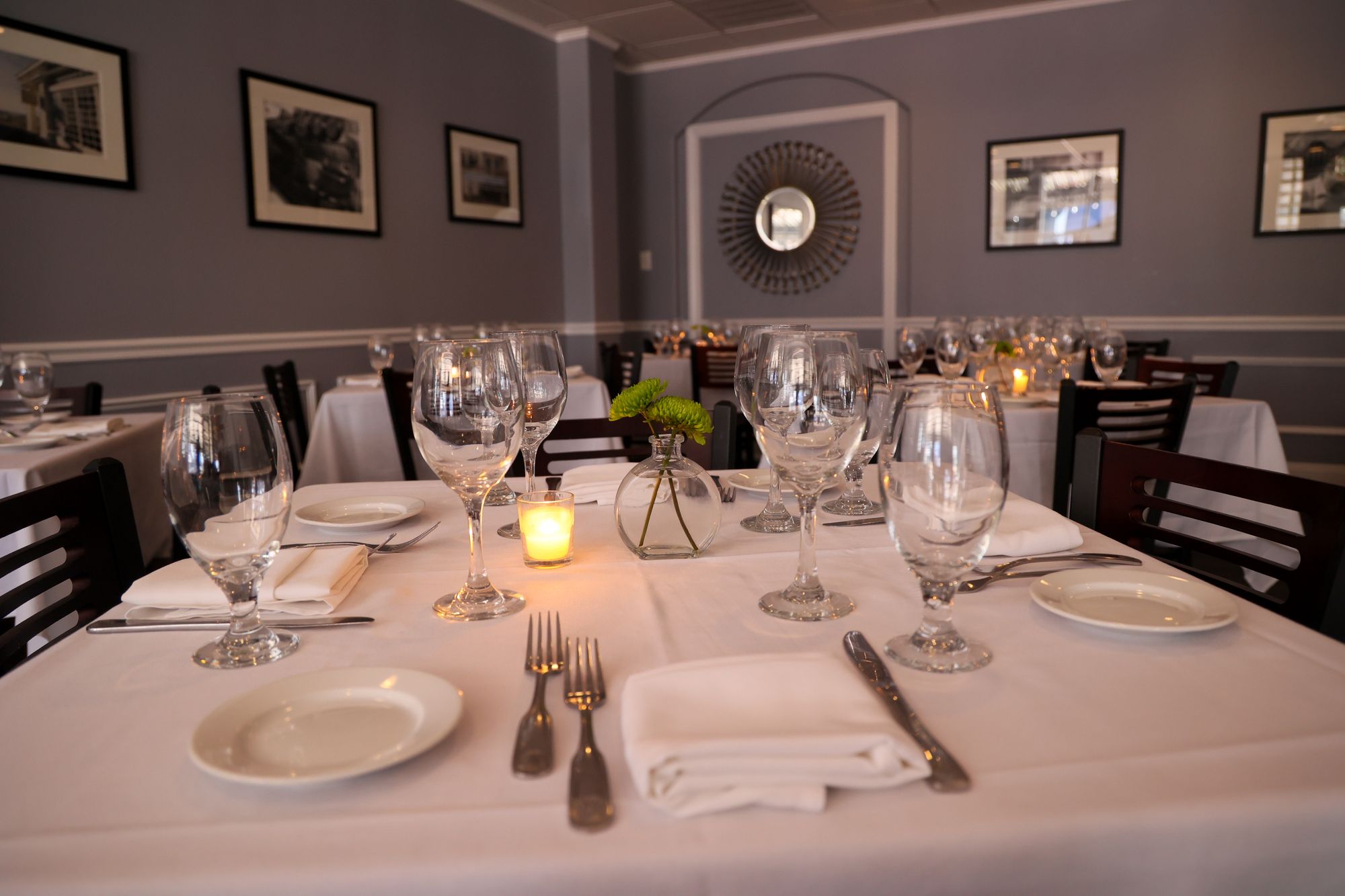 In 1988, Leticia Negro (AKA Tisha) opened a 10-table restaurant in Wildwood serving "made from the heart" cuisine. Although the times and location have changed, the family proudly continues the tradition to honor Tisha's passion for good food.
Start with a Mushroom Risotto full of assorted mushrooms and shaved Asiago or the Cajun Fried Oysters – fried and served spicy with pepper mayo. For a main course, the Chicken Tisha – a boneless breast sauteed in olive oil and garlic with artichoke hearts and sun-dried tomatoes served over basmati rice – is a favorite. For the seafood lover, Pesto Shrimp over potato gnocchi hits the spot.
Union Park - Cape May, NJ
Voted "BEST OF THE BEST" three times in New Jersey Monthly Magazine, Union Park has become a favorite spot for a romantic dinner, wedding venue, or a special evening out. Chef Schatz's "globally inspired" cuisine features fresh and locally grown ingredients served in a casual, but elegant atmosphere.
To begin, try the Crab Cake with charred corn relish, and lemon crema, in a smoked pepper remoulade.  Second-course offerings range from Sea Bass accompanied by Spanish crawfish, celeriac slaw, and basil oil to a roasted garlic Short Rib, topped with a gremolata sauce.  To properly finish the meal, try the Basque Burnt Cheesecake, caramelized with a blueberry bourbon compote.
Viggiano's - Cape May, NJ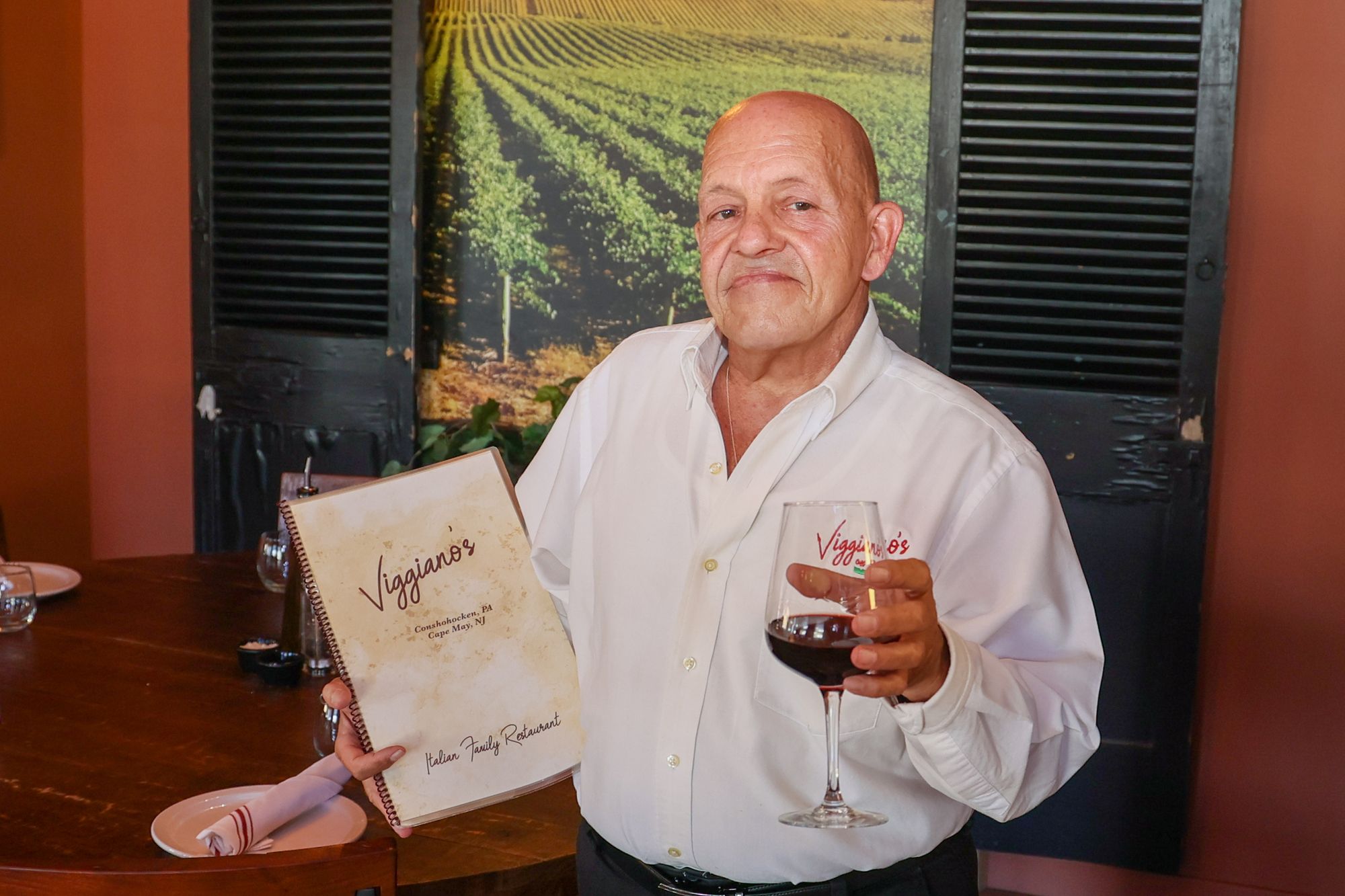 Inspired by memories of sharing food around their large kitchen table, the Viggiano family invites you to dine with them at their Pennsylvania and New Jersey restaurants. The shore location, in historic Cape May, offers family-style dining just like its sister restaurant in Conshohocken, Pennsylvania.
Entrées come in two sizes: piccolo, an individual portion, and grande, a meal for two.  Side items are al a carte so that you may choose your sides like capellini with homemade gravy or broccoli rabe with garlic. Whether you select the generous Antipasto Plate or Spaghetti with Oversized Meatballs, the Viggiano family lives and cooks by their Italian grandmother's "golden kitchen rules" - like the tomato sauces are to be made fresh daily; slow simmered.
The Lookout – North Cape May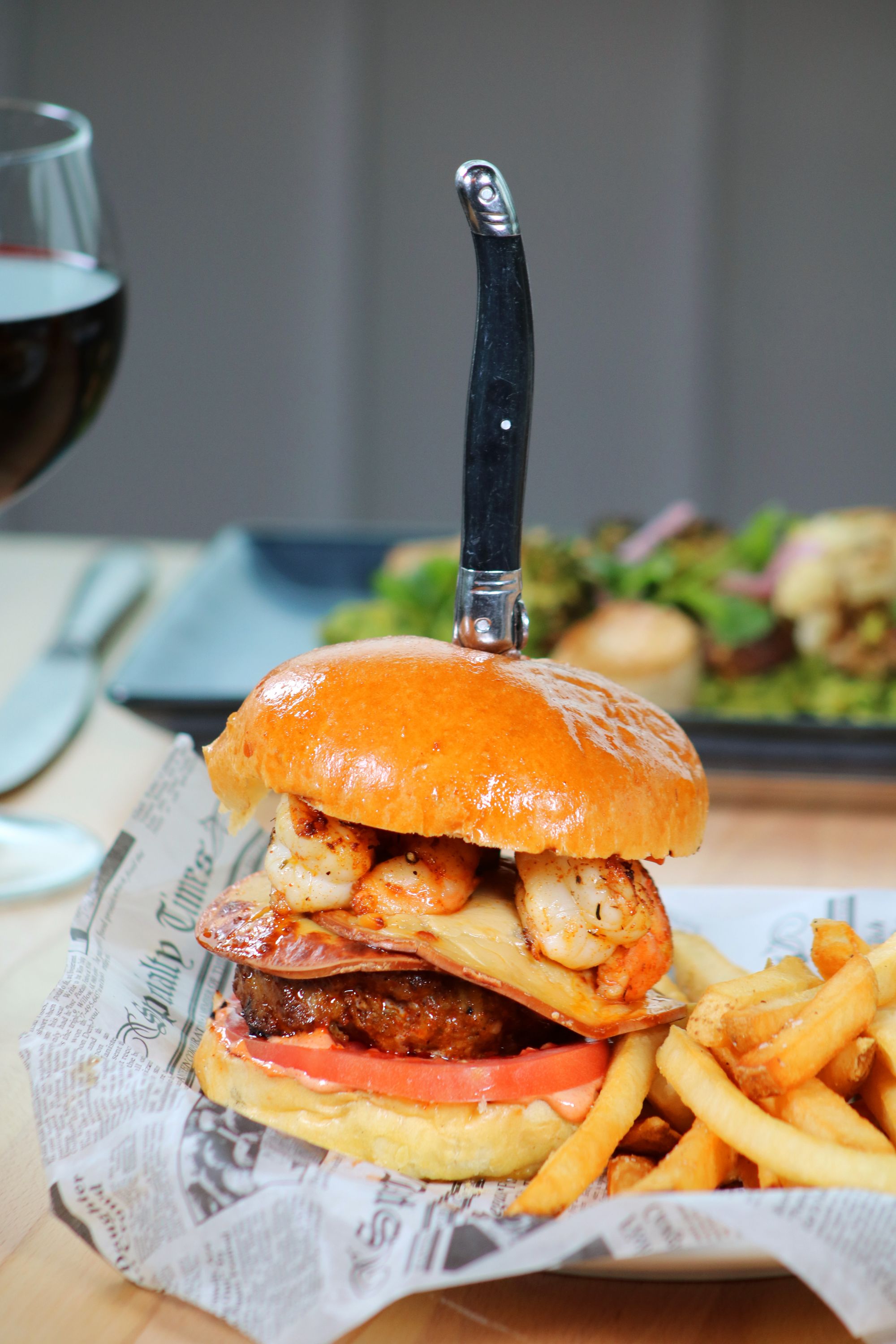 Located by the Cape May-Lewes ferry terminal in North Cape May, Ferry Park is transforming the waterfront into a dining and shopping destination.  With ocean views all around, The Lookout makes for a scenic place for brunch, dinner, or just a place to have a special cocktail like the spicey Lookout Mary.
Brunch offers options like Stuffed French Toast with homemade filling to Croque Madame - egg, ham, and gruyere on an open grilled sandwich.
Dinner choices range from seasonal clams on the half shell to Prosecco mussels. Main courses please all sorts of palettes including seafood options like Thai Fish Curry Steak Frites or Roast Chicken for land lovers.
Yozu - North Cape May, NJ
In the mood for sushi or hibachi?  Search no more! Yozu offers a wide array of Japanese cuisine ranging from sushi to hibachi – lunch or dinner.
Popular items include a wide selection of sushi rolls like the North Cape May Roll – spicy tuna topped with salmon, seaweed salad, and caviar. Noodle dinners like Udon and Soba range from beef and chicken to shrimp and vegetarian.  If you prefer Hibachi, Japanese-style bar-b-q, Yozu serves combo platters with steak, chicken, shrimp, and vegetables. All hibachi options come with soup, salad, fried rice, and noodles.

Ebbitt Room - Cape May, NJ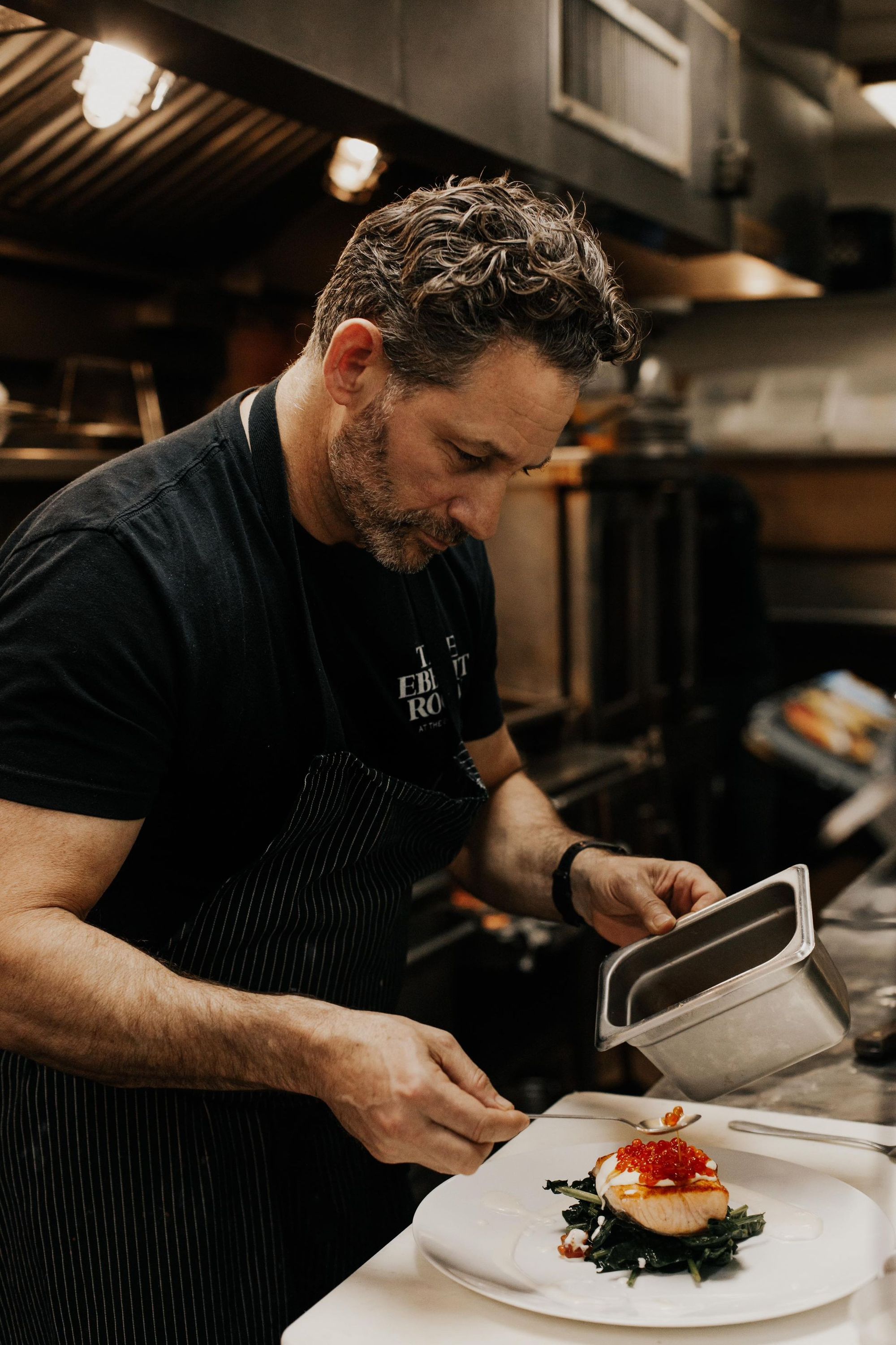 Offering exceptional service and award-winning cuisine, the Ebbitt Room continues to exude old-world charm. Located in the historic Virginia Hotel and overlooking the beach, the restaurant has been pleasing discerning palettes for decades. Under the culinary guidance of award-winning Chef Jason Hanin, the Ebbitt Room is committed to a farm-to-table philosophy featuring fresh, seasonal ingredients from Ebbitt Room's own Beach Plum Farm.
To begin your meal, share a Charcuterie Board or the Pan Parker Rolls – freshly baked. Main courses, for traditional or contemporary palettes, offer something for everyone.  For example, the Cape May Scallops with haricot vert, chanterelle mushrooms, red grapes, almonds, and pomegranate is a favorite. Regardless of your entrée choice, pair your meal with a glass of wine selected to compliment the seasonal menu and, of course, homemade desserts featuring fresh eggs from Beach Plum Farm.
One Fish Two Fish - Wildwood, NJ
Located in the heart of Wildwood, this intimate restaurant prides itself on serving meals "full of flavors made from local produce." At the helm, owner and Chef Ryan Allenbach ensures that meals use only fresh ingredients and are cooked on-site.
The restaurant takes South Jersey classics and then gives them a new culinary twist.  For example, the Pan Seared Scallops, prepared with a Jersey Corn Risotto, spinach, and a Truffle Vinaigrette. Another example is Spicy Tomato Crab Chowder - a perfect starter that works well in winter and summer. For dessert, try a bowl of the creamy Panna Cotta complete with aromas of cardamon and lemon.
Comments