I always love the good feeling I get by feeding people. They feel taken care of — like your grandmother's soup — it warms your soul and gives you memories. It's a labor of love." —Cookie Till
By Molly Golubcow
Yes, we all eat to survive. But for some people, eating is more of a sensual experience – savoring every morsel from ingredients to seasonings to presentation.
Foodies, self-proclaimed or culinary trained, fall into that category. Then we have Cookie Till, a woman who is in a foodie class of her own.
As the driving force behind Steve & Cookie's, one of the most sought-after restaurants in the Atlantic City area, Till takes great pleasure in creating and serving food her way, the only way – not letting a single detail go overlooked.
Hats Off
As a restaurateur for decades, Till wears many hats atop her curly mane. There's the white chef's hat, of course, when she's in the Margate restaurant or in Ventnor No. 7311, a coffee and small-batch bakery which she co-owns. By night, she dons a "hostess with the mostess" chapeau personally meeting and greeting her guests at Steve & Cookie's. No wonder the restaurant was selected as a semi-finalist by the James Beard Foundation for Outstanding Hospitality.
In addition to her chef hats, Till also wears a farmer's cap on many occasions. For years, she has been involved with non-profit groups that spearheaded gardens for school children in the community.
For example, she helped create a 16-bed vegetable garden for teaching and cooking purposes at the Hamilton Methodist Church in Atlantic City.
In the parking lot adjoining her restaurant, Till founded the Margate Community Farmer's Market in 2009 – another community-oriented feather of success in Till's cap. The happening market, every Thursday morning in Margate during the summer, has become THE place to shop for fresh and organic goods. Always a crowd, shoppers fill their reusable bags with Farmer Till approved local products like fresh-cut gladiolas and juicy Jersey peaches. Till explains her buy local mission, "I feel that serving local and organic is the best thing I can do for my community. If it's local, it's traceable – I know where it comes from – and I want to provide quality food that not only has taste but integrity as well."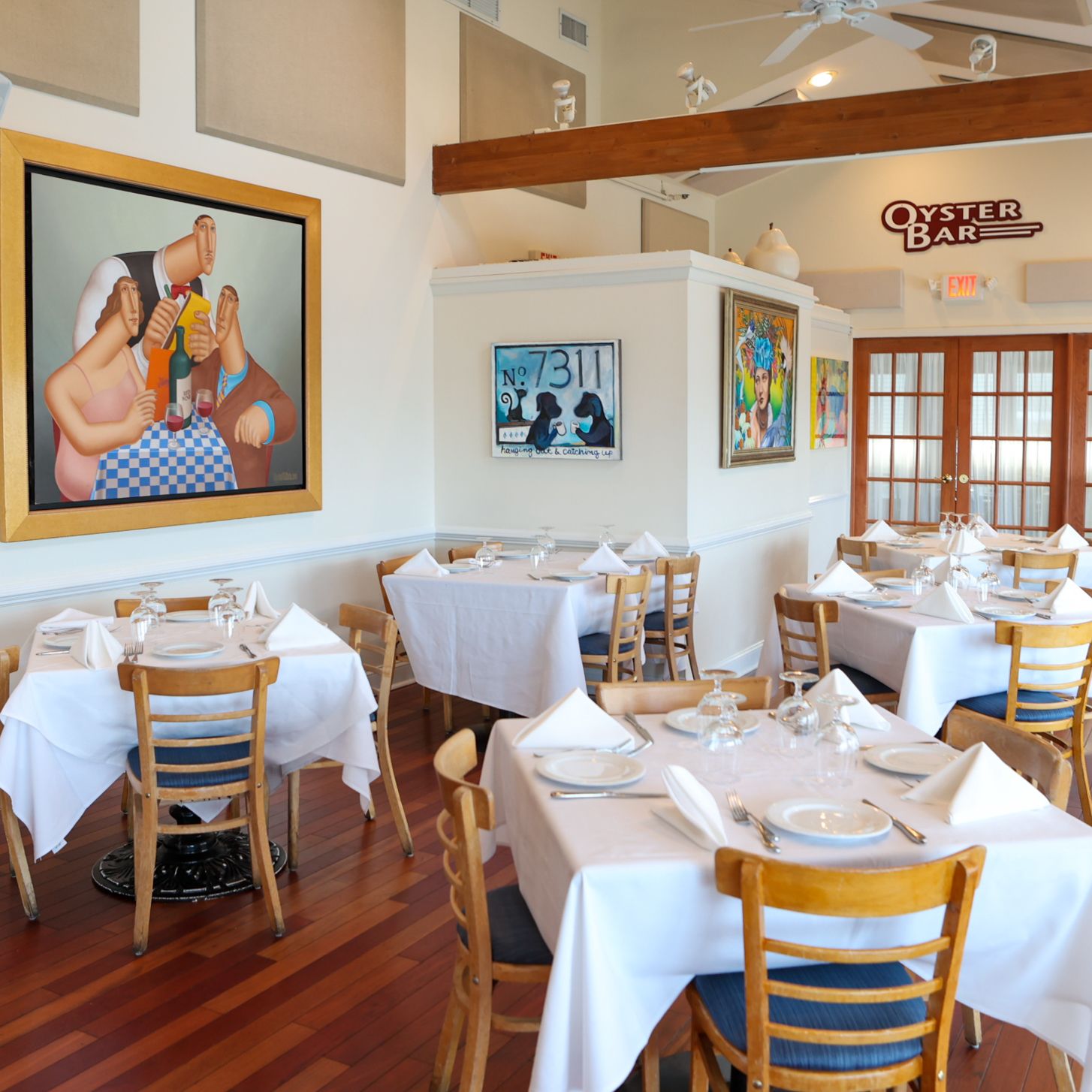 A Farm of One's Own
Although Till used locally grown outlets for her restaurant, she always had a "distant dream" to have direct access to an organic and sustainable farm. Several years ago, she traded in her garden hoe for a backhoe to be used on 80 acres of prime farmland in Egg Harbor Township – the old Reed's Farm. Till describes her own Garden of Eden in Atlantic County, "When we were looking for a place to farm, we knew we didn't want just any plot. Reed's is a stunningly beautiful piece of land. You have to go and see it."
Whether grown for use at her restaurant or sold at popup markets, Till takes pride in serving "good" food – made from ingredients that she knows intimately from seed to harvesting. She wants no parts of mega-farming calling it "…a broken system where we hurt our bodies digesting it, growing it, and the earth itself. It's a crime." To Till, the difference in taste and texture from locally grown is nothing less than "remarkable." She beams with pride describing the colors of the ribs and texture of the Rainbow Swiss Chard from her farm.
In addition to growing organic produce year-round, chemical-free, and with the utmost respect to the earth that nurtures it, Reed's Organic Farm serves as a sanctuary for farm animals needing a home. For example, Potbellied pigs, sisters Rosebud and Clementine, happily lounge about in their pen. Adjacent to the sisters, a menagerie of feathered and furry friends ranging from rescued Alpacas to roosters spend their days well taken care of and loved. Visitors are welcome to see the animals; school children come out for fun and educational excursions.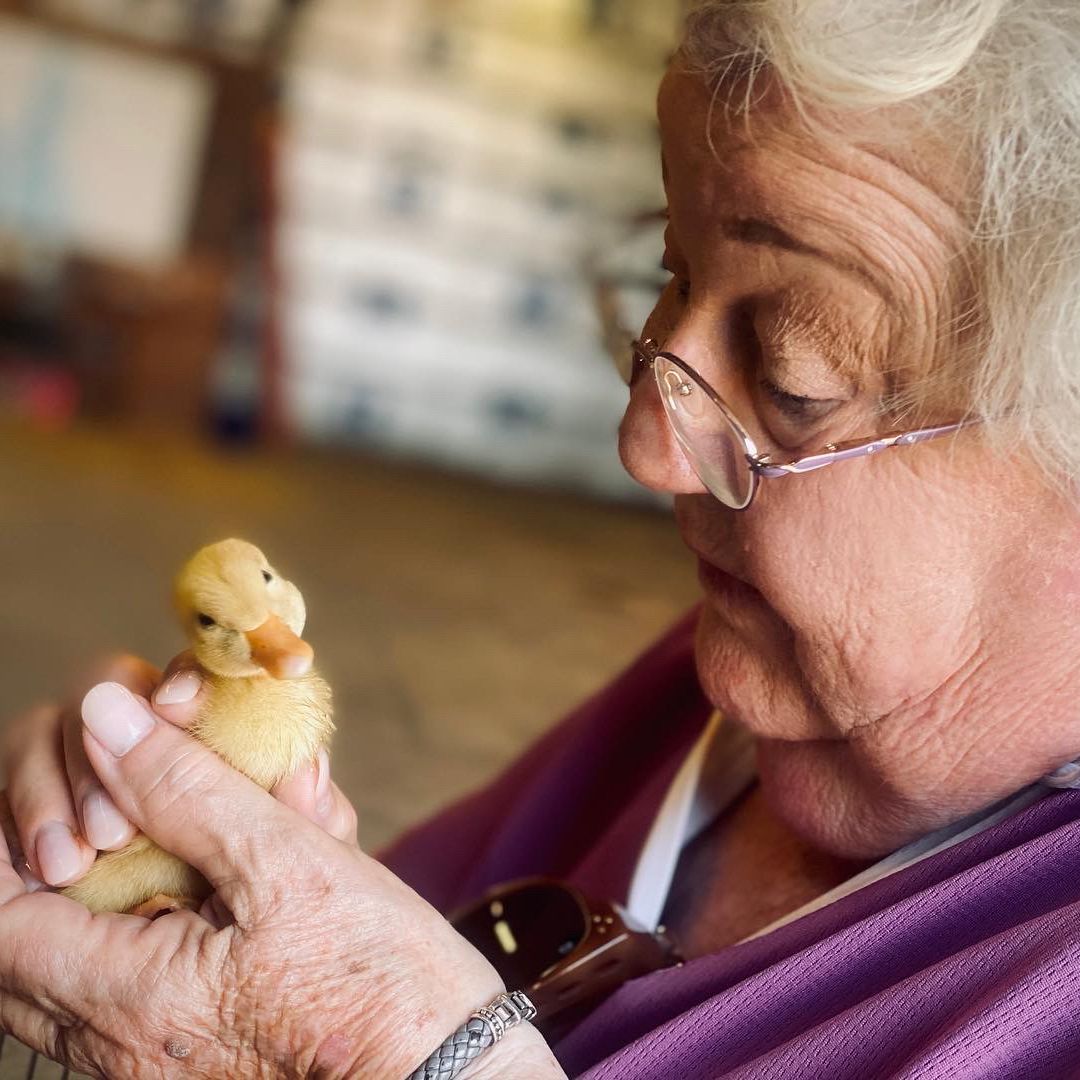 It Takes a Village
Falling under the umbrella of A Meaningful Purpose, the non-profit organization behind Reed's Organic Farm, Till's dream of feeding, nurturing, and sustaining a piece of the planet, has become a reality. Board members do not accept salaries and 100% of donations/proceeds go towards maintaining the farm.
Currently, Reed's is going through several renovations including a kitchen where farm-produced ingredients will be prepared. In addition, a market area is under construction where the public can purchase healthy options like salads, soups, and jams prepared in the adjoining kitchen. Till also works closely with community organizations like JEVS Human Services and The Boys & Girls Club to develop a diverse workforce for the farm. Whether in the gardens or the market, Till sees students who never would be exposed to her culinary world develop farming, retail, and other career-building skills. For Till, it's like planting educational seeds for ALL people in and around her community – leveling the "field," if you will.
Like the garden, the farm continues to grow – literally, figuratively, and philosophically. The growth depends entirely on the generosity of the public. For example, several of the hothouses and garden plots were donated by individuals and businesses that share Till's vision. She has additional plans for the future including rescuing more animals and building barns when funds become available. She jokes, with a wink, that she would be happy to give anyone a personal tour of the farm if they would like to see it… for a fee, that is.
In addition to monetary donations, the farm would not exist without its devoted volunteers. Lauren Seymour, who has happily done everything from washing eggs to harvesting crops, feels the farm has filled a much-needed void in the community. She explains, "I am extremely grateful to be a part of the farm. Being able to provide work for people with special needs, and a meaningful purpose for all, I can honestly say that I have never met as many kind, loving, and dedicated people in one place, as I have at Reed's."
Comments