The Beach Boys made a snafu in 1988 when they released their iconic song, "Kokomo."
You know the tune. The one where they repeat island choices like Jamaica, Aruba, Bermuda, Bahamas, come on pretty mama….   Perhaps the rhyming would be a challenge, but the islands of Turks and Caicos should be added to their list of tropical places to fall in love. With talc white sands and Waterford-Crystal clear waters of teals and blues, these islands beckon you to partake in everything under their sun from water sports to romantic walks on the beach.
Located in the warm waters of the Atlantic, between the Bahamas and the Dominican Republic, the Turks and Caicos Islands (also known as TCI for short), are British Territories consisting of eight main islands and more than 20 smaller islets.  Most notable are Turks and Caicos as well as nearby Providenciales and her gorgeous Grace Bay Beach.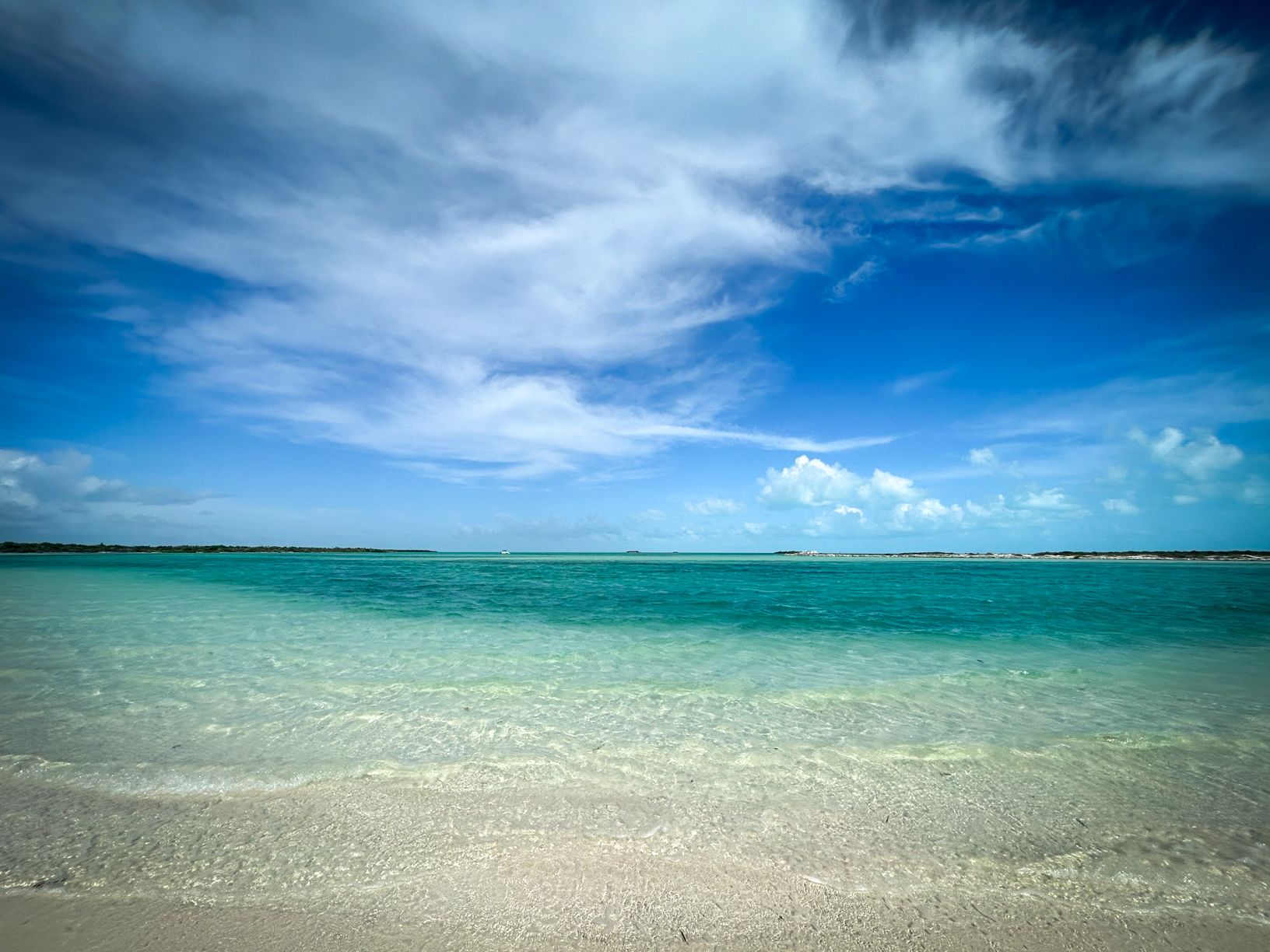 Water, Water Everywhere
Alan Grant, a TCI loyal fan, appreciates how he can easily catch a flight from his home in nearby Newark, NJ in the late morning and be on the beach by 2:00 PM!  As a frequent visitor, Grant sums up why everything about TCI continues to summon him back, "Anywhere on Grace Bay on Providenciales is the place to be. An incredible selection of oceanfront resorts, the Conch Shack, literally a shack on the beach at Grace Bay by the Royal West Indies Resort, has the freshest conch and a cold beer waiting for you for a brief cool down, then back to the beach and the beautiful turquoise blue water."
Lounging in a chair at the pool may be fine – for a while. However, as Grant suggests, you have to get your feet wet. Whether scuba diving, snorkeling, wave-running, kayaking, kite-boarding, or boating, partake in the bluest of blue waters that are all around.  You can snorkel just about anywhere, but one of the best spots in TCI is a 7,000-foot underwater Wall that drops to the ocean floor. Known as the "Grand Canyon of the Caribbean," the Wall offers a remarkable underwater ecosystem. To get there from Cockburn Town, the capital of Turks and Caicos, charter a boat on Grace Bay or Governor's Beach to get to the drop-off.
Can't decide between snorkeling or scuba? Try Snuba – a hybrid, shallow water diving system where you easily swim among turtles, rays, lobster, colorful fish, and stunning coral reefs. TCI is also a fabulous place to paddleboard and kayak – exploring the fabulous waters at your own pace. Another fun option is kayaking through a beautiful mangrove channel on a see-through kayak.
As you quietly paddle, look for baby sharks, small turtles, conch, and stingrays right under your kayak.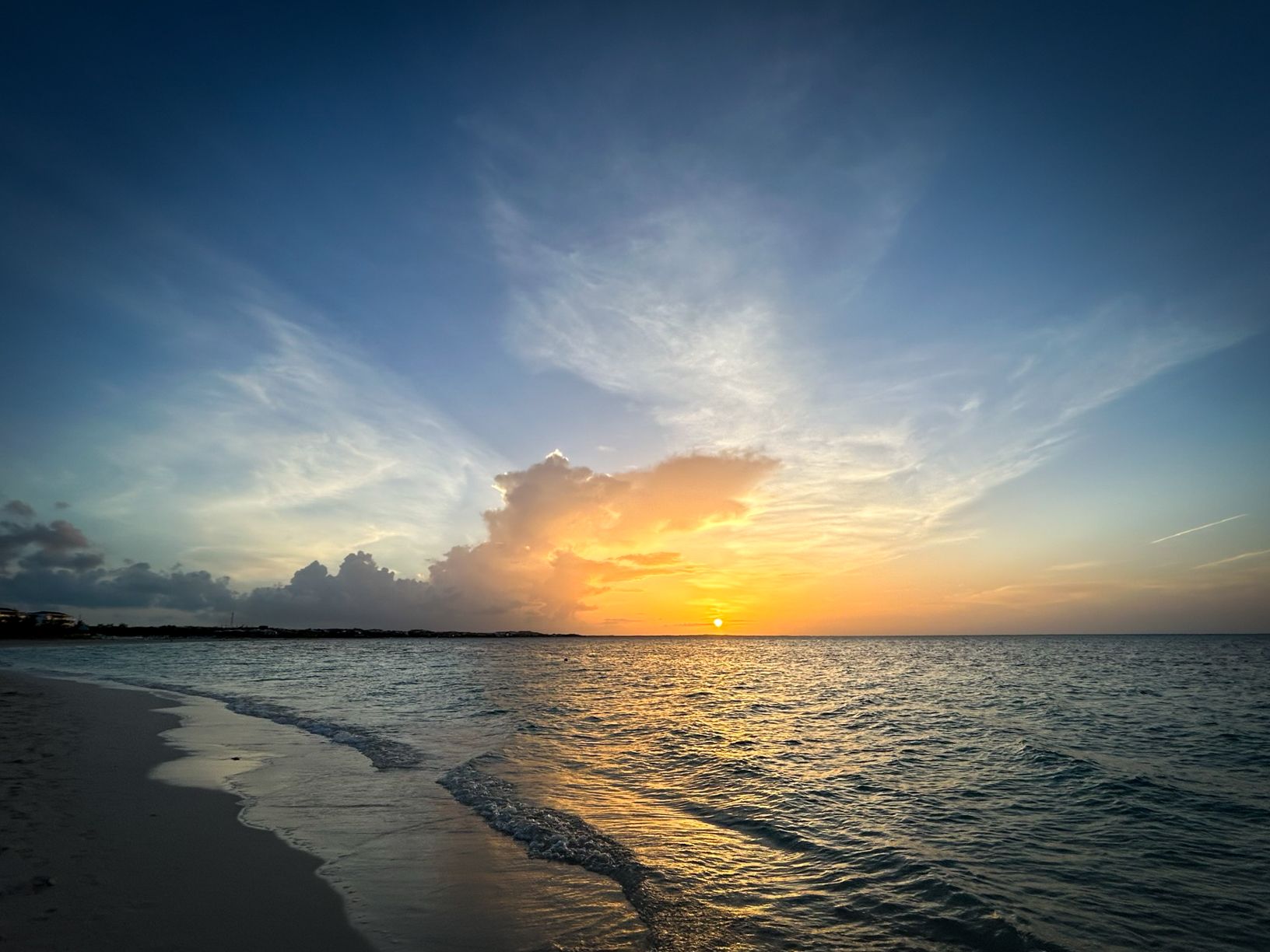 Great locations for kayaking include Iguana Island, part of the Princess Alexandra Nature Preserve, and the Columbus Landfall National Park that covers the west coast of Grand Turk. And, as a side note, the park is named after Columbus because there are historical theories claiming that TCI was where he actually found the New World.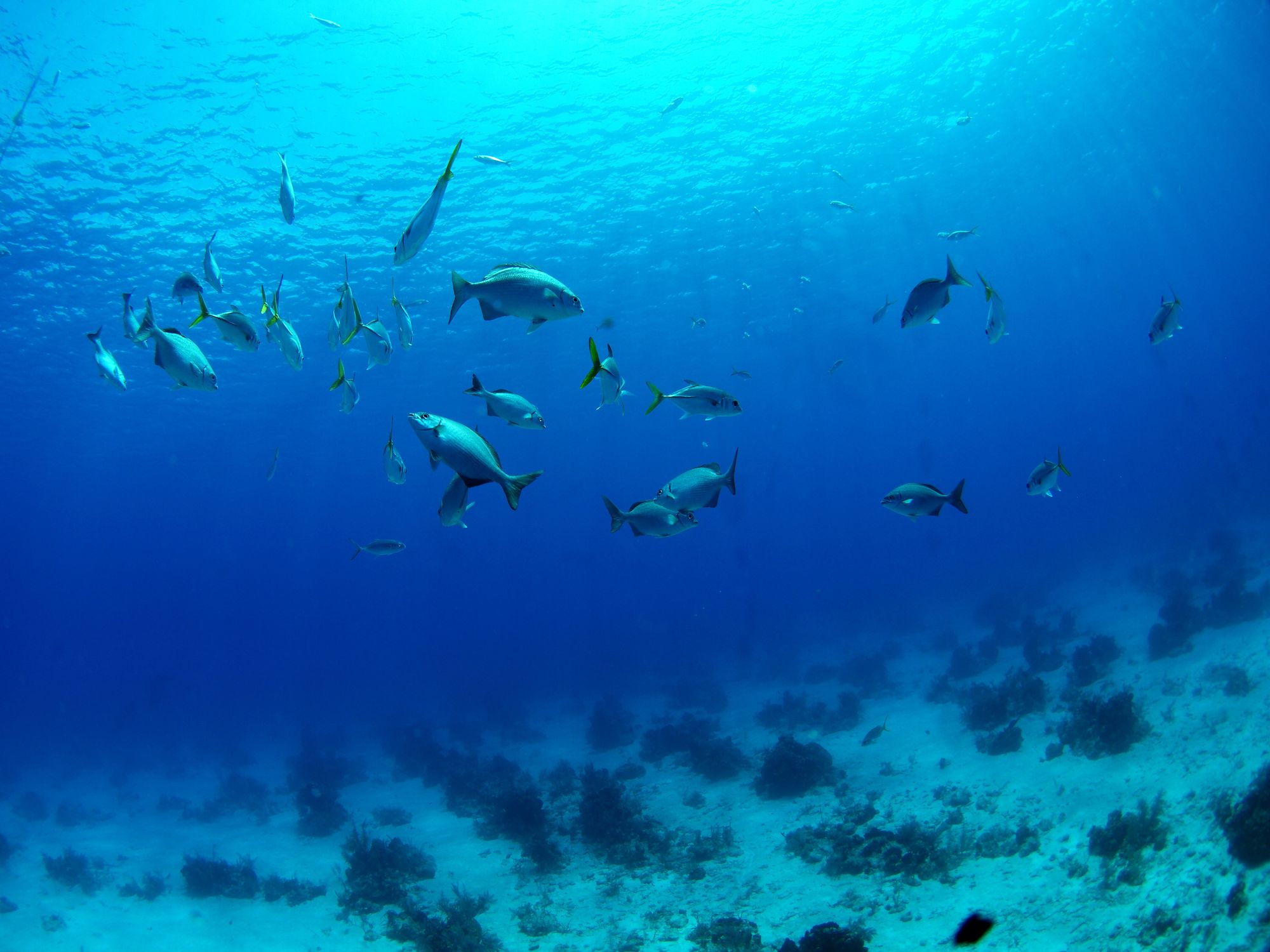 Sand in Your Shoes
Whether a romantic getaway or a family vacation, TCI sand will definitely get into your shoes.  Ventnor, New Jersey resident, Nanci Epstein, loves the sand and surf. In fact, she and her family became regulars.  Epstein explains, "We went to Turks and Caicos and stayed at a beach resort. We just loved the place – so much that we went back four or five times!"
So, what makes TCI sand stand out?  Every grain, formed from shells and coral hammered by the seas, is very, very white. Every now and then you can spot a speck of pink sand from a tropical shell leftover. Now imagine that white sand is being washed over by the bluest of waters - azure, aqua, and turquoise. On the west coast of TCI, beaches very close to the barrier reef produce coarser sand.
Contrast that with the very weathered south coast of powdery fine sand. For a just-right feel under your toes, the sand at Grace Bay Beach and Leeward Beach on Providenciales makes for perfect consistency.
Speaking of Grace Bay Beach, Trip Advisor ranks it as one of the top beaches in the world. In addition, several hotels/resorts like Club Med Turquoise hugs the beach at Grace Bay offering wonderful lodging.  After you kayak and snorkel, check out the pony rides on the beach. Whether you are a beginner or an experienced rider, trained guides lead riders along the beach and into the shallow ocean for a unique experience.
Conch-ientious!
A must-do activity in Providenciales is the Thursday Night Fish Fry - live music, local vendors selling island souvenirs, and food trucks – from lobster to jerk chicken options. One of TCI's most popular cuisines is conch – a shelled sea snail.  Whatever your tastes may be, a conch variation is on the menu like Conch Fritters, Buffalo Conch, and Curried Conch.
Another TCI-centric food to taste is Johnny Cake, a skillet and oil-baked slightly sweetened cornbread. The name of the bread, derived from "journey cake," was a staple for sailors on long fishing and sloop trading trips. And what goes well with Johnny Cake? Try a bowl of
Callaloo - a traditional Caribbean vegetable stew comprised of vegetables, coconut milk, and okra.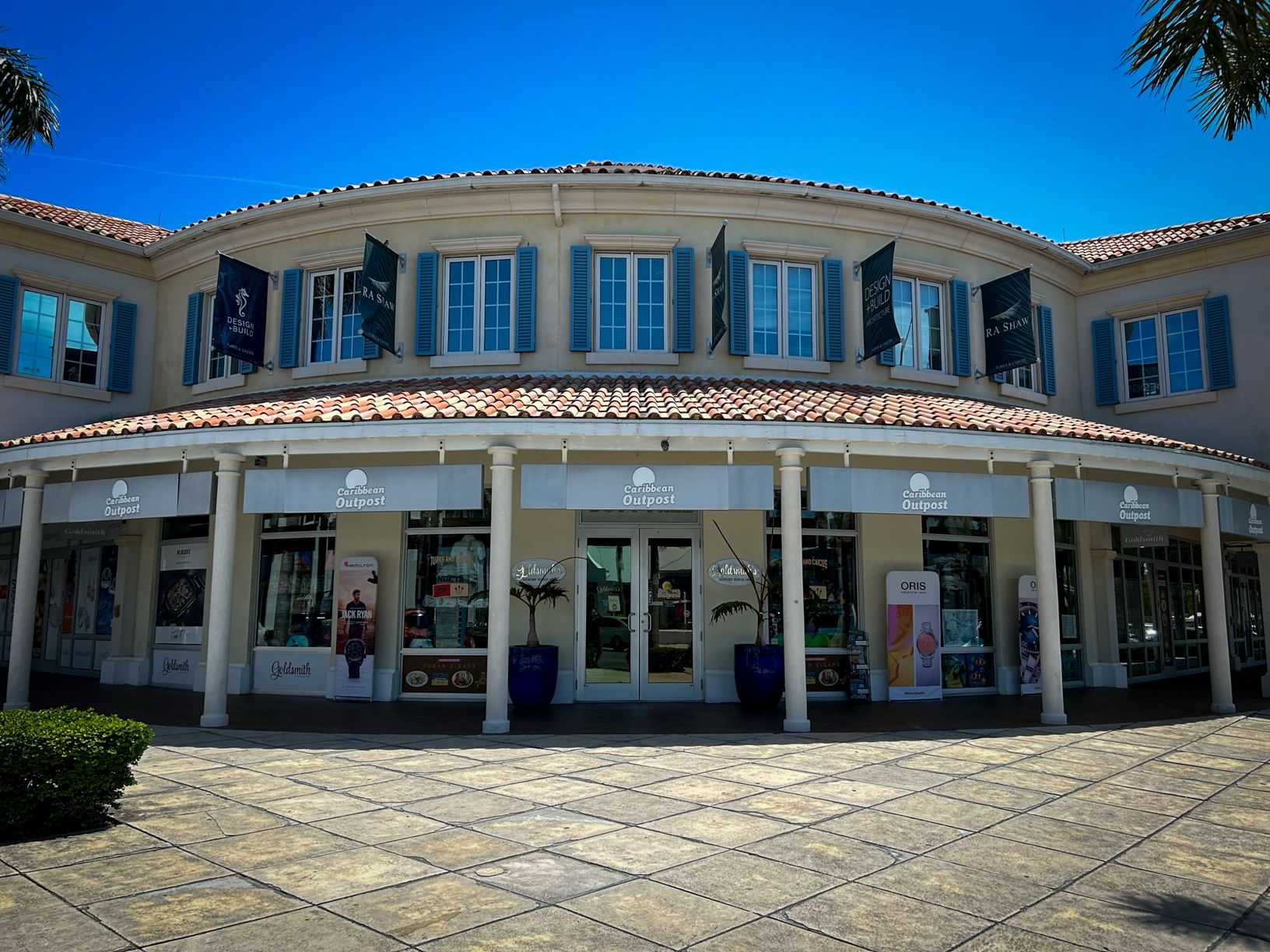 Comments