By Molly Golubcow
Strands of pearls have adorned the necks of women for centuries. From Marie Antoinette to Princess Diana to Rihanna, these rare and beautiful "gems" represent all that is intricate and timeless. Japan produces some of the most sought-after cultured pearls in the world. And similar to the pearls it produces, in the center of Japan lies its shining pearl – mysterious, exotic, and enticing Tokyo.
Serving as the capital of Japan, Tokyo combines ancient history, culture, and temples with ultra-modern city life and architectural structures that George Jetson would admire. If you decide to visit The Land of the Rising Sun, Tokyo will intrigue you from geishas robed in elaborate silk kimonos to cherry blossom wonderlands, and much more.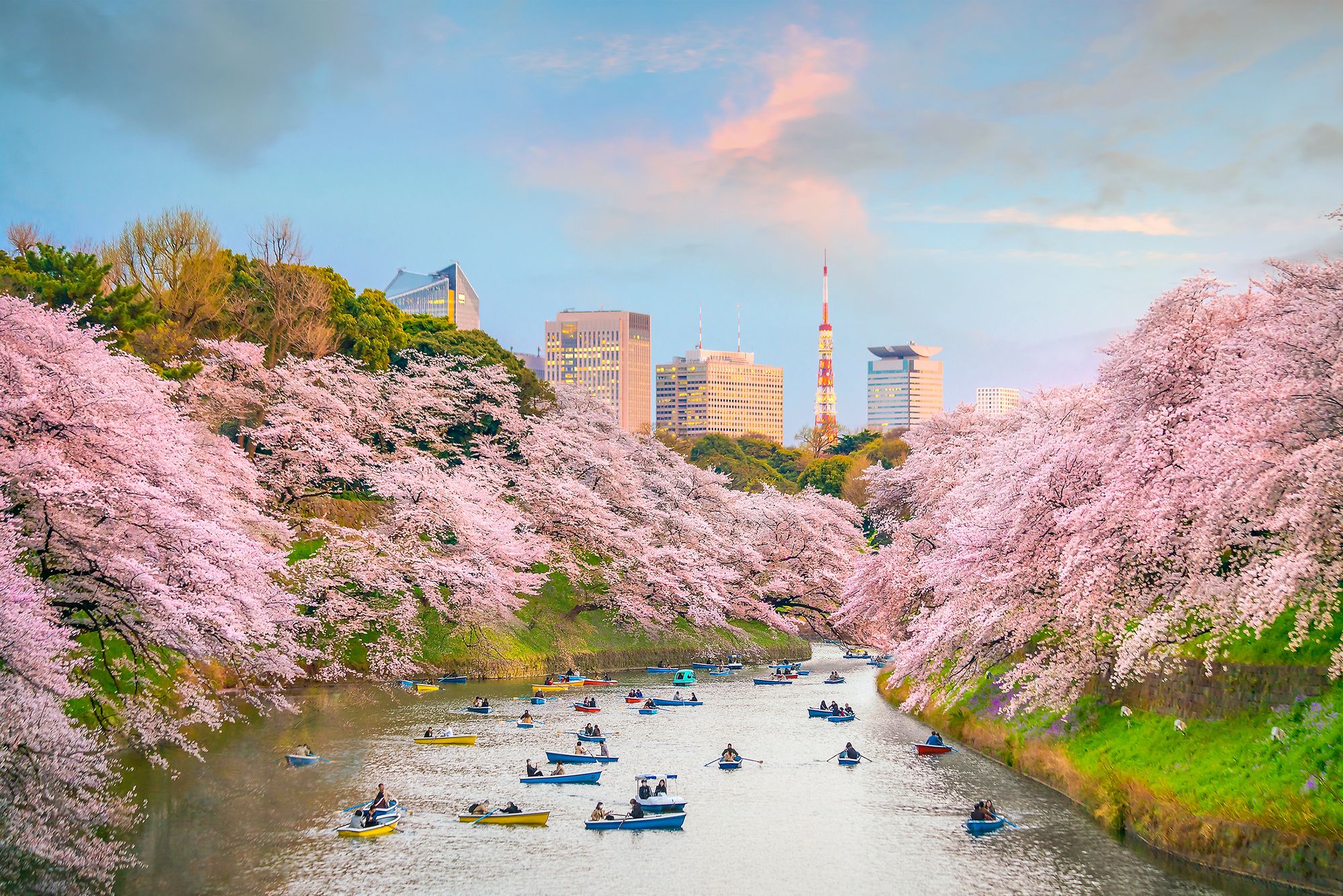 Sightseeing (観光 – kanko)
Located in the ultra-modern Shiodome area, the 819-foot-tall Tokyo Tower is a perfect place to get a birds-eye-view of the city. The orange and white Eiffel Tower look-alike is hard to miss. Take the elevator up to the Special Observatory level and get ready to take a slew of panoramic shots.
Going from the modern to the ancient, the Sensō-ji is a must. As the site of Tokyo's oldest Buddhist temple, the area is one of the major draws of Tokyo's Old City. Although the original temple was destroyed, the current structure was rebuilt in 1958. Between Sensō-ji and the Meiji Shrine, over 1.3 million visitors a year walk the temple grounds.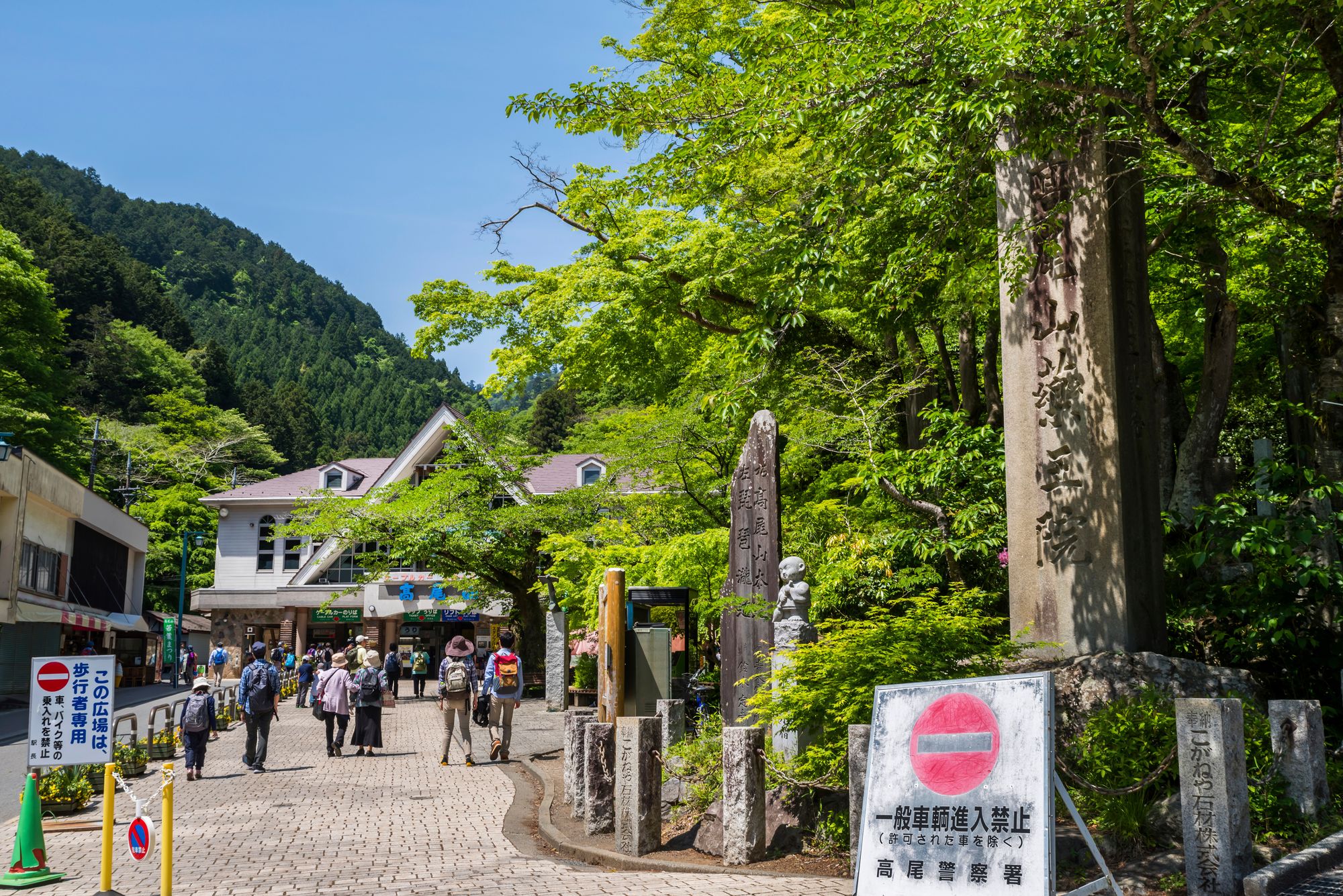 Tokyo Tip #1 – Sumo wrestling, the national sport of Japan, takes place every day, three times a day at the Ryogoku Kokugikan arena in Tokyo.  Nearby is the Sumo Museum – a wrestling fan's delight.
Natural Wonders (自然 – shizen)
Ueno Park is one of Japan's most popular city parks. Located there, you will find several of the city's major museums like the Tokyo National Museum. During the Spring season, Ueno Park is visited by millions of tourists who come to practice hanami – the revered custom of enjoying and viewing acres of Japan's renowned cherry blossoms.
Looking for a day trip outside the city? The iconic snow-capped Mount Fuji, located about 60 miles outside of Tokyo, is an excursion to add to your vacation list.
Take a bus on your own or use an official tour company to view the tallest and most sacred mountain in Japan. Tours drive you about halfway up to the mountain's 5th Station, 7,454 feet high.
On a clear day, the sites of the mountain and lakes are breathtaking.  In addition to natural beauty, you will also find shrines, torii gates, and souvenir shops, of course.
Tokyo Tip #2 – From central Tokyo, take the subway to the Omotesando Trail at Mount Takao – a fairly easy trek where you will see a beautiful Buddhist temple as well as monkeys at Monkey Park.
Shopping (買い物 - kaimono)
Are you looking for luxury items like Louis Vuitton bags, Maserati sports cars, and Gucci baubles? Then, go directly to Ginza, Tokyo's high-end fashion district to experience Chanel, BVLGARI, Rolex, and other posh shops. While in the neighborhood, stroll through Mitsukoshi Ginza – an exclusive department store that is also the oldest department store in Japan.
For a smaller and more intimate shopping experience, walk behind Ginza on Suzuran and Azuma Streets to sample specialty boutiques, kimono stores, and plenty of art galleries.
Tokyo Tip #3 – You actually may not buy anything there, but visit the Toyosu Fish Market to watch the world-famous tuna auctions take place - a sight to behold.
Food (食べ物 – tabemono)
There are almost 14 million people living in Tokyo, and there may be just as many sushi options! Yes, an exaggeration, but Tokyo offers sushi everywhere for every wallet and palette.  For example, sushi connoisseurs may want to try high-end restaurants touting well-known chefs. If you want a more casual meal, try conveyor-belt shops (sushi delivered to your seat mechanically), standing-only joints, and a myriad of street vendors located all over the city.
Another Tokyo culinary option is noodle-based dishes. For example, Soba buckwheat noodles can be prepared hot or cold and are usually eaten with a soya-based dipping sauce (tsuyu). Other noodle dishes include Ramen served in a meat or fish-based broth and Kake Udon – a noodle soup topped with scallions or prawns.
Tokyo Tip #4 – Ready for dessert? Try Anpan - a sweet, red bean bun considered a delicacy in Tokyo.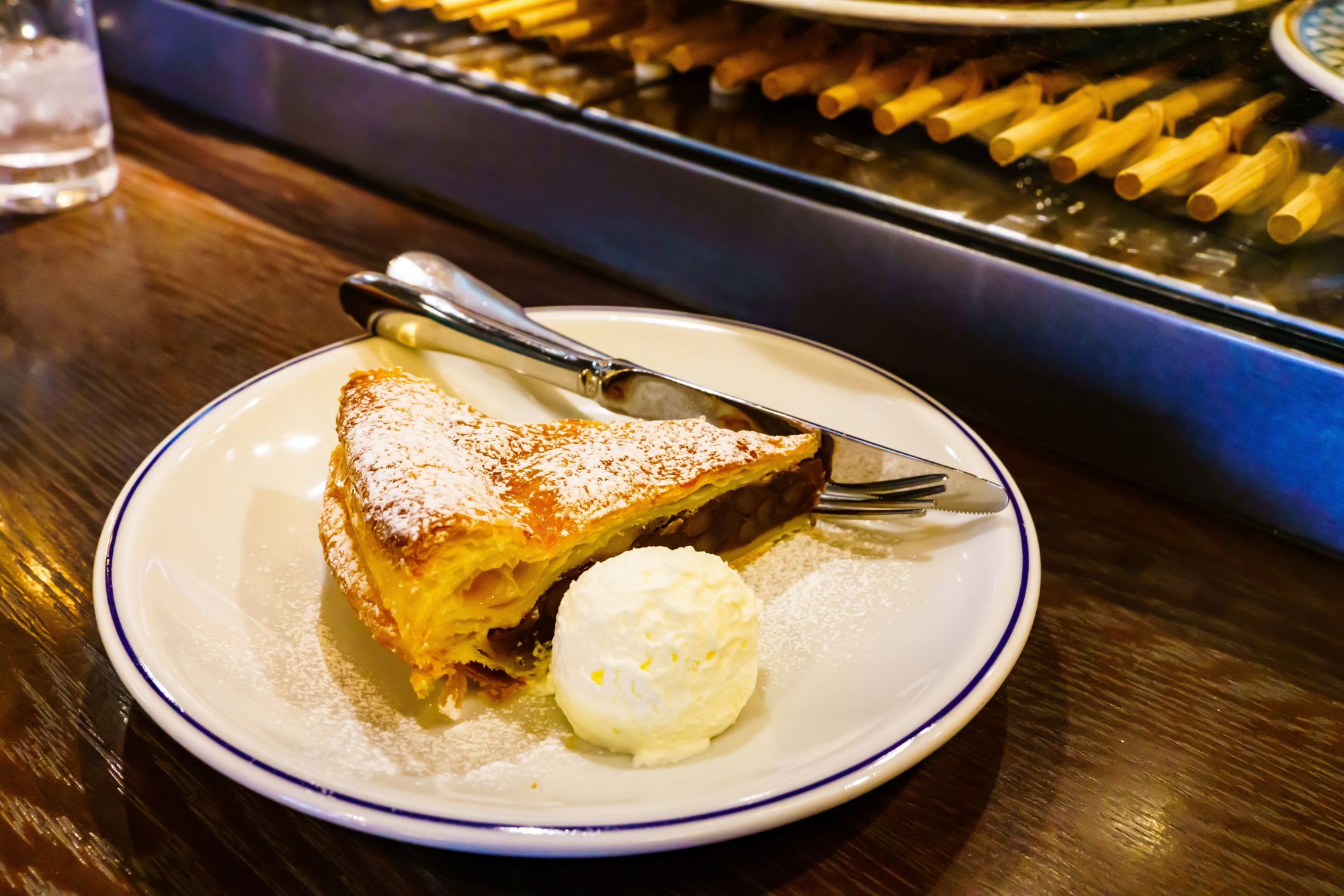 Comments