Want a perfectly manicured lawn that requires minimal upkeep? You might want to consider Astroturf. While artificial grass has been a mainstay out west, where droughts prevent natural lawn landscapes, it's quickly becoming a popular alternative on the east coast as well.
Artificial turf has been around for decades. Originally known as chemgrass, artificial grass became known as Astroturf in 1966 when the Huston Astrodome installed it. While artificial grass is nothing new, its technology has improved dramatically in recent years.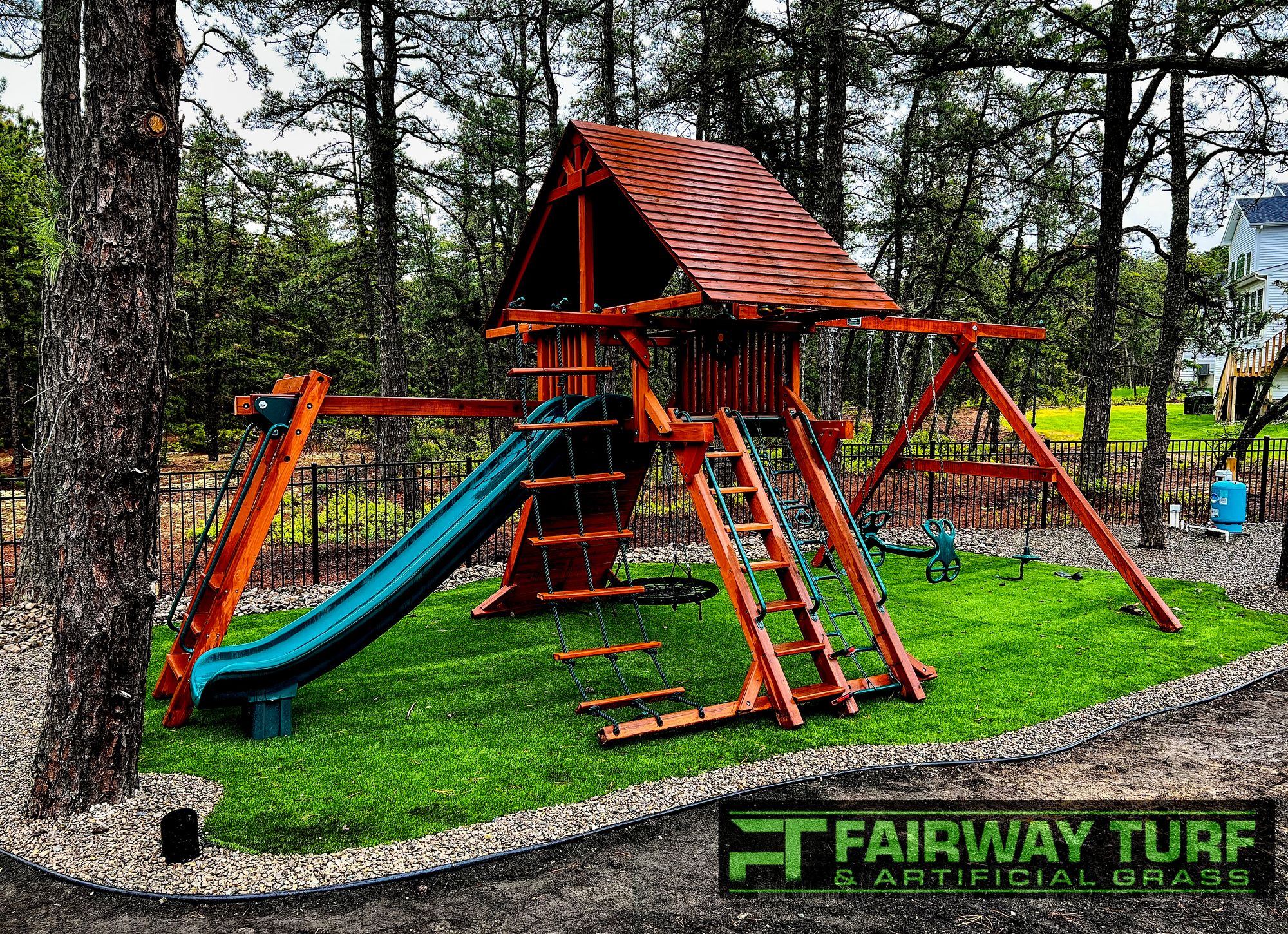 Fairway Turf and Artificial Grass in Margate opened in 2020. "For 15 years, we were a traditional landscaping company. It became evident that artificial grass and its many benefits were quickly becoming an eco-friendly alternative to a natural lawn. As a result, Fairway Turf & Artificial Grass LLC was founded," says Vincent Vassallo, co-founder of Fairway Turf and Artificial Grass.
As an eco-friendly alternative, artificial grass comes with many benefits to you and the environment. "Artificial grass has been popular for many years in drought-prone climates. Billions of gallons of water are conserved annually. Eliminating the need to spray pesticides or other harmful chemicals keeps these toxins from polluting our water system." Vasallo says.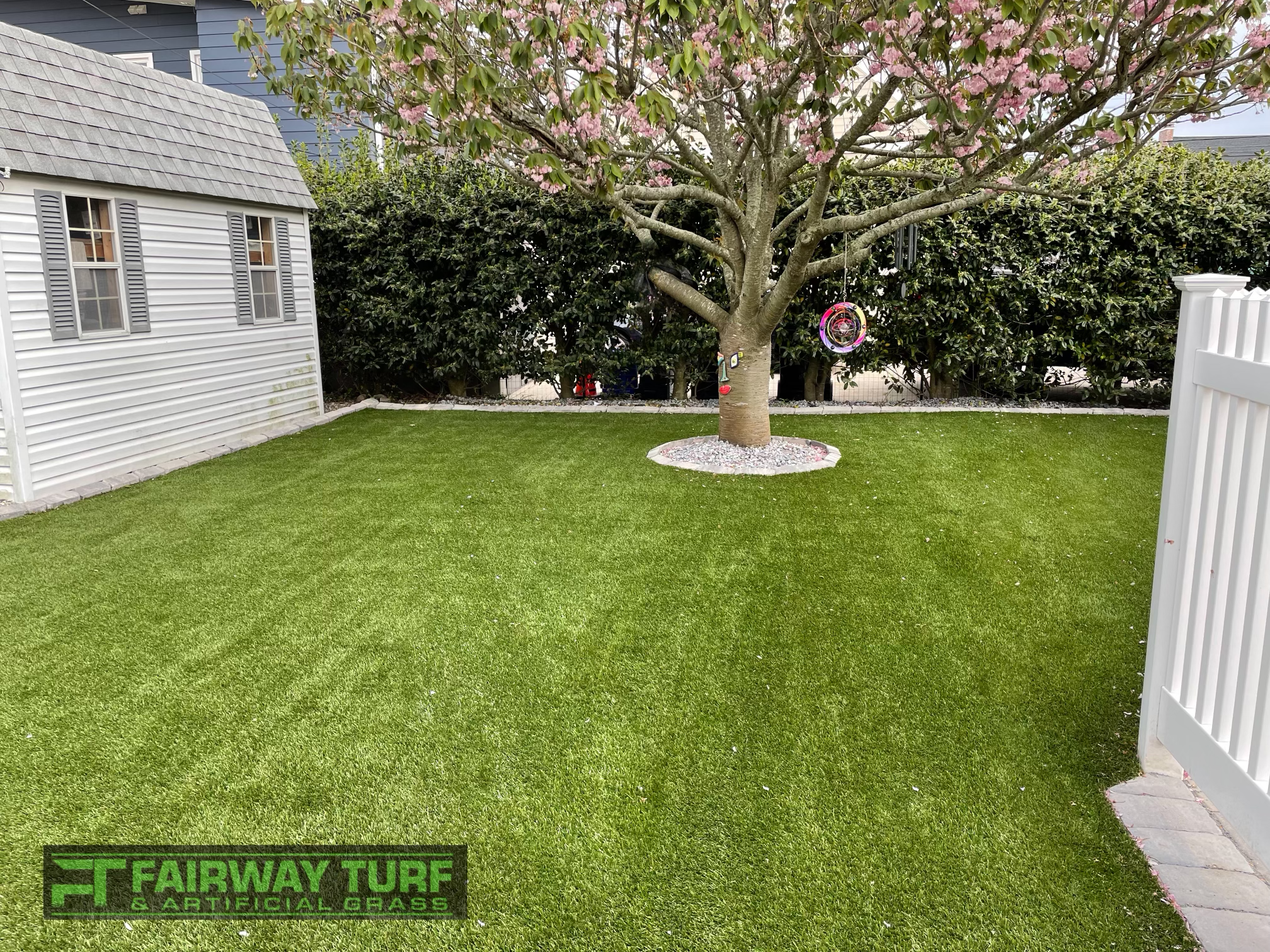 In addition to being eco-friendly, artificial turf has several other benefits. "Artificial grass reduces the chances of seasonal allergy symptoms, keeps the areas tick and mosquito-free, and prevents any muddy messes kids and pets track indoors. Being 100% child and pet safe as well as being more permeable than natural sod with virtually no maintenance, many homeowners are making the switch to artificial grass. People are quickly realizing these benefits far outweigh the upkeep and cost that comes with maintaining your lawn," Vassallo says. Unlike natural grass which gets very muddy and is difficult to clean, artificial grass has better drainage that allows it to remain mess-free for pets. Simply scoop up after your pets, as you would on natural grass, hose off any residue periodically if needed, and your lawn remains clean.
Fairway Turf and Artificial Grass also installs a wide variety of artificial lawns. "We specialize in various types of Artificial Grass Installations. Residential lawns, putting greens, pet turf, pool areas, playgrounds, sports courts, and much more! We install many custom-designed putting greens and chipping areas, which allows our clients to work on their golf game from home. This creates a unique entertainment area for family and friends to enjoy. We pride ourselves on knowing we're giving our clients the best products on the market, ensuring them an always clean and forever green lawn for many years to come!" Vassallo says.
However, before you decide to make the switch from natural to artificial grass, check with your local municipality. "Some South Jersey municipalities are operating under restrictive ordinances when it comes to artificial grass. They classify it as an impermeable surface, which is not accurate. Proper installation guarantees adequate drainage in addition to all of the aforementioned eco-friendly benefits. Our goal is to work with and educate these towns to update their understanding so that they will consider the many advantages artificial grass has to offer," Vassallo says. Recently, an Atlantic County local, that wished to remain unnamed, contacted New Jersey Lifestyle Magazine to share his experience. He submitted a permit to install a small section of artificial grass in his fenced-in backyard for his pets, which was unfortunately rejected. He says, "it's very upsetting because there are so many benefits to having artificial grass for my pets. It was rejected for reasons that are just wrong and inaccurate. I'm going to appeal the decision, but it's frustrating."
Comments