By Robin Stoloff
It was a bright winter day when Tracey Shurman of Buena left the Atlantic City sporting goods store. Her knee had been aching all day, but she had almost become accustomed to the pain. However, this day was different. As she left the store and began walking to her car, she stopped in her tracks. The pain from her knee shot through her entire body.  She could not take one more step. She sat down in front of the store with her bag and purse in her lap and began to weep.  That is when she finally had enough.
That was more than four years ago. Since then, Tracey, who is 51 years young, has returned to her active lifestyle after getting a knee replacement.  She can work, exercise, drive, shop, do yoga, even ski without pain.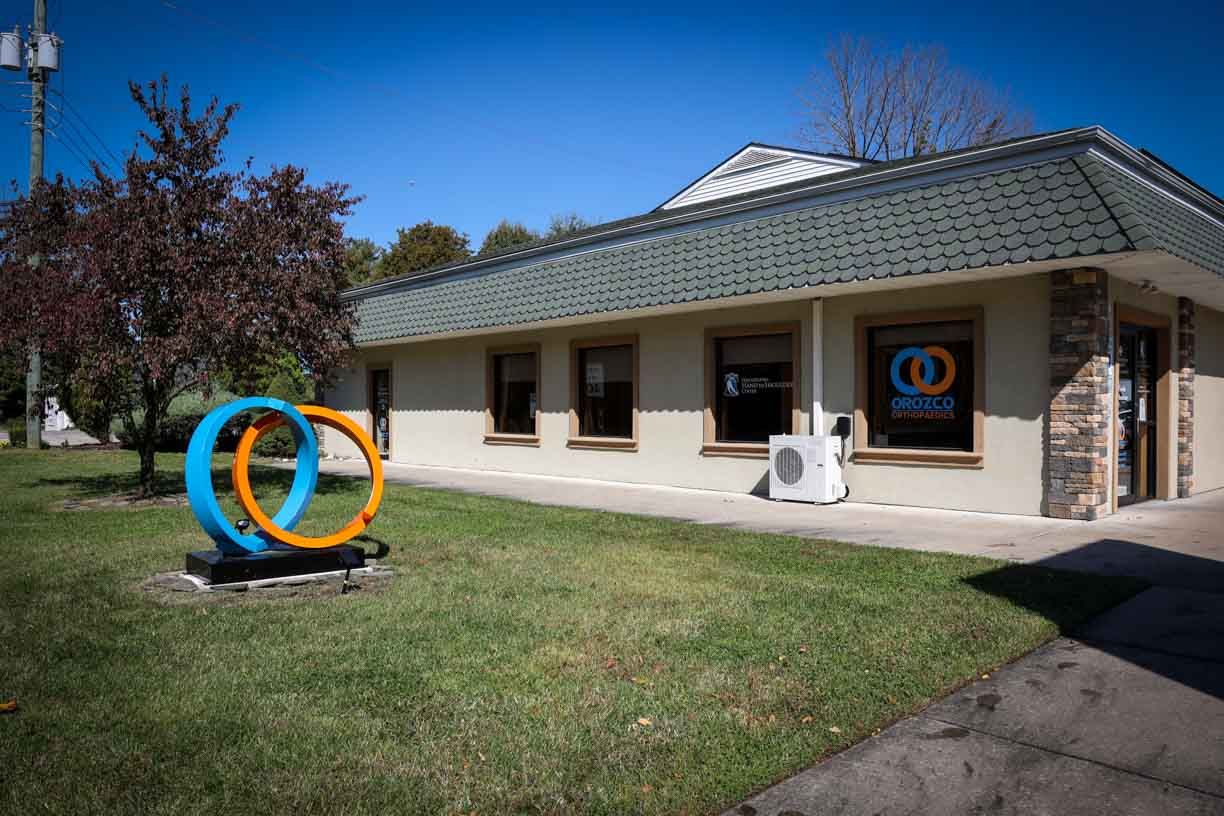 It is a dramatic improvement from the life she was living before the surgery.  A competitive gymnast in her youth, Tracey works as a nurse, standing for most of her day. The arthritis and instability from wear and tear on her knee grew worse with each year. In fact, her friends at work told her it was painful to watch her walk. It got so unbearable, that she avoided everyday activities such as seeing friends, exercising, and food shopping. At her son's soccer game, she would stop to rest every few steps before reaching the field. It had completely changed the quality of her life. Looking back, she realizes now that she was depressed. She tried injections, physical therapy, rest, and medications.  While some of these provided temporary relief, none of them fixed the problem. On that day when she sat crying in front of a store, she knew she needed a new knee.
Tracey was in her late forties and more than one person told her she was too young to have a knee replacement. Her response, "I'm too young to be in this much pain and not live my life." As an AtlantiCare orthopedic nurse, Tracey knew the surgeons and the outcomes of their patients. She had always admired the work and bedside manner of Dr. Fabio Orozco, of Orozco Orthopaedics.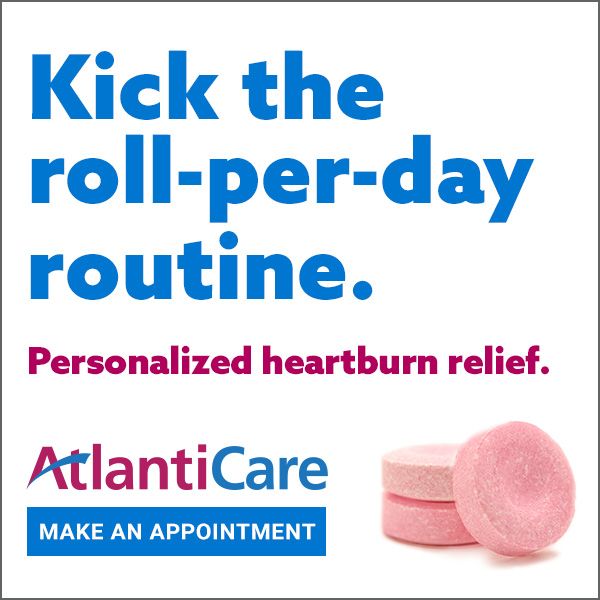 Dr. Orozco discussed the surgery with Tracey, explaining the procedure in detail.  After doing a CT scan to get 3D images of Tracey's right knee, he determined the size of her titanium replacement and how he would realign her knee. Under local and regional anesthesia, and with the help of cutting-edge robotic surgery, he made precise incisions, sparing the tissues of the quadricep muscle, to give Tracey her new knee.
While the robotic technology helps speed recuperation time, Tracey also played a huge role in her recovery. She was at physical therapy five days after her surgery. She went consistently and followed the program to stretch and strengthen her knee.  Three weeks later she drove to Virginia. She got the surgery in January, and she wore heels to her daughter's wedding in May. She went skiing the following season. Today she has no limitations. She calls Dr. Orozco, "One of the kindest, most generous surgeons, always with a smile who genuinely cares."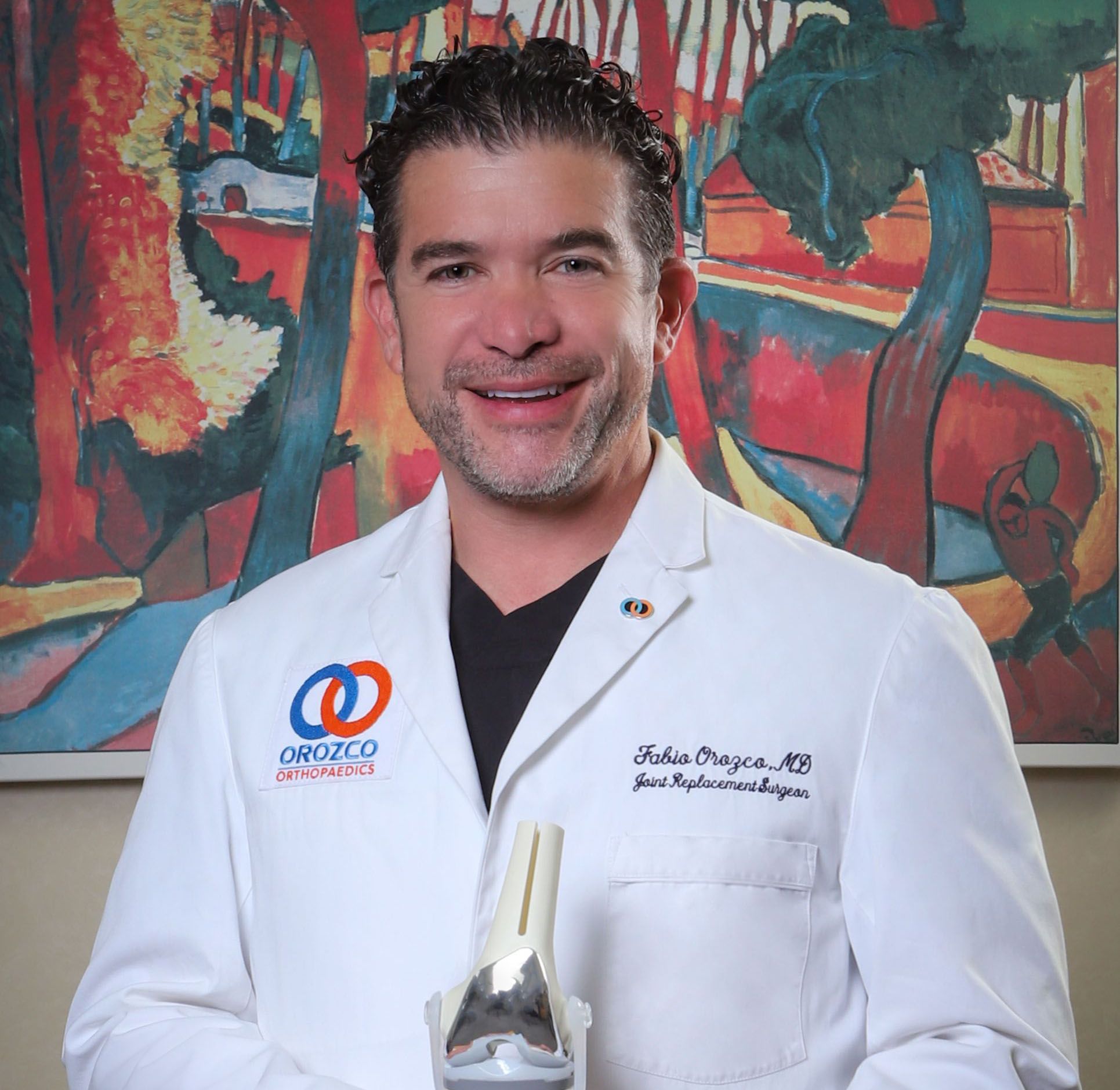 Dr. Orozco addressed the concerns many younger people have about getting a knee replacement, "Many years ago, when materials were not as durable, there was a conversation about age…Today we use implants that are very durable, that rely on bone growing into the prosthetic so they can last decades, usually a lifetime." He says the process of sterilizing the polyurethane in the replacement blocks free radicals and oxidation and decreases wear to almost nothing." In addition, surgeons no longer use cement, which tended to break down over time. He says, "Why would you wait to get out of pain and enjoy your life? We have today, we don't know if we will have tomorrow. You are never too young or too old to get better."
There are also other factors that are at play when it comes to recovery. In addition to physical therapy after surgery, he sends all his patients to "prehab" before surgery to help them strengthen their body, lose weight if needed and become better surgical candidates.   Nutrition, exercise and making healthier lifestyle choices before and after surgery can influence the result.
Another aspect of recovery, often overlooked, is the psychology behind suffering.  As Dr. Orozco states,  "Pain is such a negative emotion.  It changes people's perspective on life. They become anxious, depressed, or both. It is very difficult to socialize and be independent."  He says healing is a two-way street and emphasizes the patient's role. "They have to want to get better…It is a significant part, possibly the most important part, of their recovery."
Tracey was not herself before the procedure and she was motivated to get better. Today she is living a vibrant, happy life. She exclaims, "I am forever grateful. There are times I see Dr. Orozco and I just say to him, thank you for giving me my life back."
Comments