What's better than the Jersey Shore in the summertime? For locals and "shoobies" alike, there is so much to do, drink and eat in our fabulous coastal towns. However, it is all fun and games until we step on the scale in September. While it is easy to have a "who cares, I'm on vacation" attitude, with a little effort, we can stay active, burn a few calories, and have fun in the process.
The list is endless, but here are some ideas for an active summer at the Jersey Shore.
WALK
We all love those "lazy, crazy, hazy days of summer," but that does not mean our buns are plastered to our beach chairs. Every time you go to the beach, be sure to take a walk. Of course, there are other beautiful places to walk –our famous boardwalks, fantastic parks, trails, and nature preserves. One of the most underrated forms of fitness, walking is easy on the joints, requires no equipment other than a pair of sneakers, and is a fantastic way to take in all the sights.
Visit southjerseytrails.org
BIKE
Whether you pedal off to a destination or take a ride on the road or bike trail, cycling is an excellent form of cardio exercise. Almost everyone can ride a bike, from little kids to older adults, making it a favorite family activity. It is a law that kids under 17 wear a helmet for biking, rollerblading, or skateboarding in New Jersey, but it is a smart idea for everyone.
Visit traillink.com
SPLASH
One thing about the Jersey Shore, there is water everywhere. That gives us the opportunity to enjoy a variety of water activities.
From riding a wave on a boogie board to surfing and standup paddle boarding, there is something for everyone. If you prefer to stay a little drier, try kayaking or canoeing. Another option is to take the family to one of our fantastic water parks. What a fabulous way for you and the kids to have fun and be active at the same time!
Here are a few of the best.
Morey's Piers and Waterparks in Wildwood - moreyspiers.com
Splash Zone Waterpark in Wildwood - splashzonewaterpark.com
OC Waterpark and Adventure Golf in Ocean City – ocwaterpark.com
Island Water Park at The Showboat in Atlantic City – Brand new indoor/outdoor water park, over 100,000 square feet – islandwaterparkac.com
SKATE
However you roll, on a skateboard or on rollerblades, you are certain to burn some calories. There are skate parks just about everywhere these days. While the younger kids tend to flock to these facilities, we can always rollerblade on flatter ground at our own pace.
Sea Isle City Skatepark in Sea Isle City- spohnranch.com
Ocean City Skatepark in Ocean City - ocnj.us/skateboard-park/
Rainy beach day? Try indoor skating at Young's Skating Center in Mays Landing. In business since 1947, they know how to roll when it comes to fun for the young and young at heart.
Young's Skating Center in Mays Landing - youngskatingcenter.com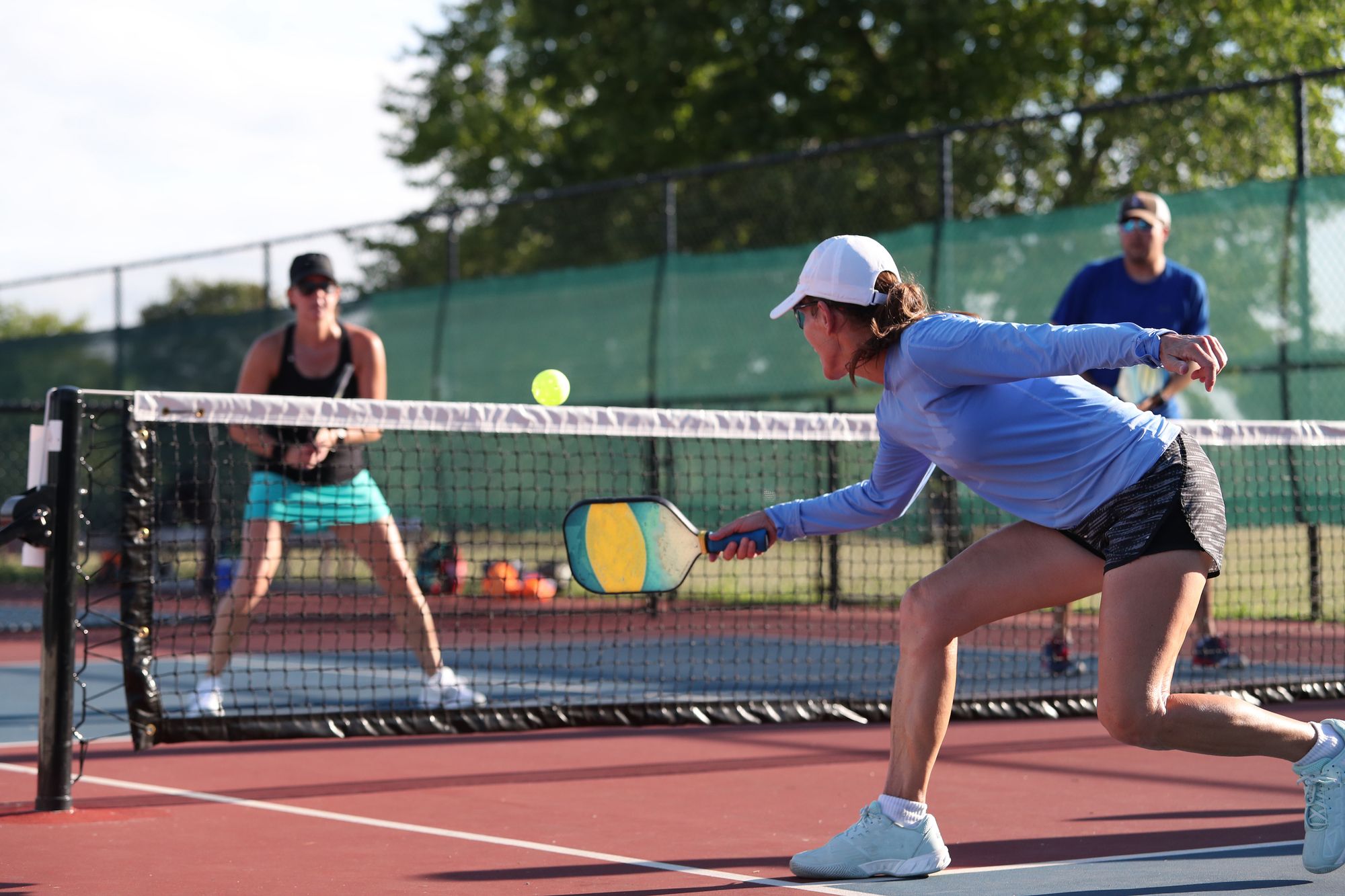 SWING
The fastest-growing sport in the country, pickleball combines social connections with a quick-paced paddle game. Pickleball courts are popping up throughout the country, including southern New Jersey. For our tennis players, not to worry. Although pickleball courts have replaced some tennis courts, there are still plenty of tennis facilities in every town.
Proshot Pickleball, located at the former Shore Mall, is a new state-of-the-art indoor pickleball facility in the Atlantic County/South Jersey Shore area.
Proshot Pickleball in Egg Harbor Township playproshot.com
Another way to swing is to play a round at any of the area's 9-hole or 18-hole courses. It might be a surprise that playing 18 holes of golf can burn 800-1,500 calories. If you walk and leave the golf cart behind, that number climbs to 1,200 – 3,000 calories. Drinking a few beers and eating a hotdog during the game diminishes some of those benefits, but it is still an excellent low-impact activity!
Visit golfholes.com
DANCE
We've got Atlantic City; need I say more? You have your choice of nightclubs and dance spots throughout this buzzing city. There are also plenty of bars and clubs with dancing and live music in almost every shore town, indoors and outside, under the stars. If you are heading out anyway, wear some comfy shoes and bust a move. There are too many to name, but here are a few places to enjoy the beat and move your feet outdoors.
The Deck at The Golden Nugget, Atlantic City – goldennugget.com
Landshark Bar and Grill at Resorts, Atlantic City - atlanticcity.landsharkbarandgrill.com
Laguna Grill in Brigantine - lagunagrillandrumbar.com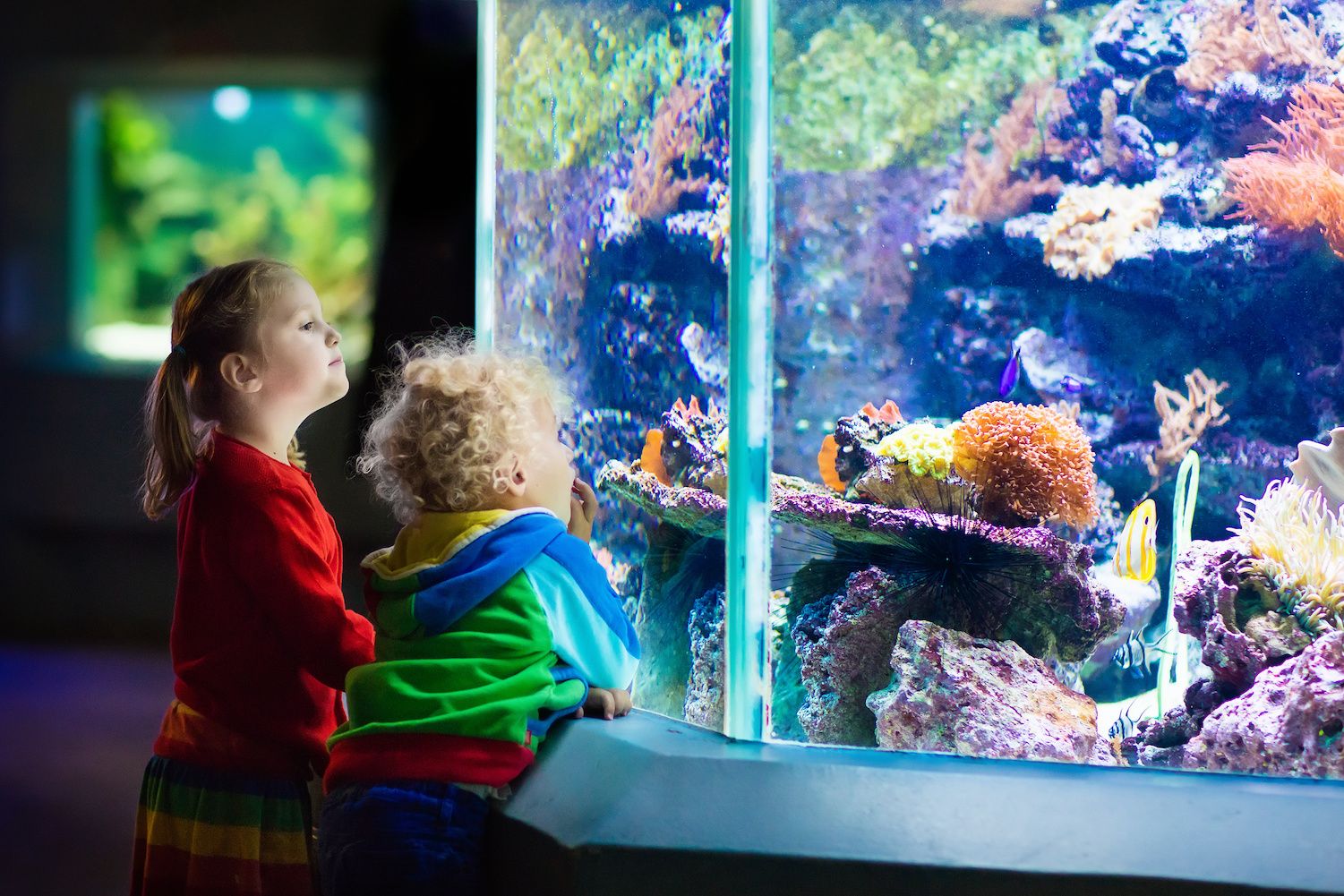 EXPLORE
Adventure Aquarium- If you are up for a short drive, this huge aquarium makes for a fun, educational, and busy day trip.
Adventure Aquarium in Camden - adventureaquarium.com
Cape May County Zoo is a small and well-maintained free zoo and park (donations are happily accepted).
Cape May County Zoo and Park in Cape May Courthouse - capemaycountynj.gov/1008/Park-Zoo
Storybook Land has been a family-owned and operated theme park in our community since 1955. This clean and lovely park covers more than 20 acres, so you will definitely get your steps in.
Storybook Land in Egg Harbor Township - storybookland.com
Summer is a season for fun, family, and friends, but we can also make it a season for fitness.
Comments