Before we know it, we'll be anticipating the first frigid days of the year, so it's time to officially pack away your summer clothes and transition your wardrobe to stay fashion-forward — and warm — this winter. Rather than bundling up in last year's winter must-haves, embrace — and shop for — the fresh and exciting looks that the new season brings.
New Jersey Lifestyle Magazine spoke with Talk of the Walk in Stone Harbor and Atlantic City, and Briana Central Square in Linwood — two of the most fashionable boutiques in the area — about tips, trends, and must-have items you'll want for a well-dressed winter. So, go grab a pumpkin spice latte, and let's get wintering.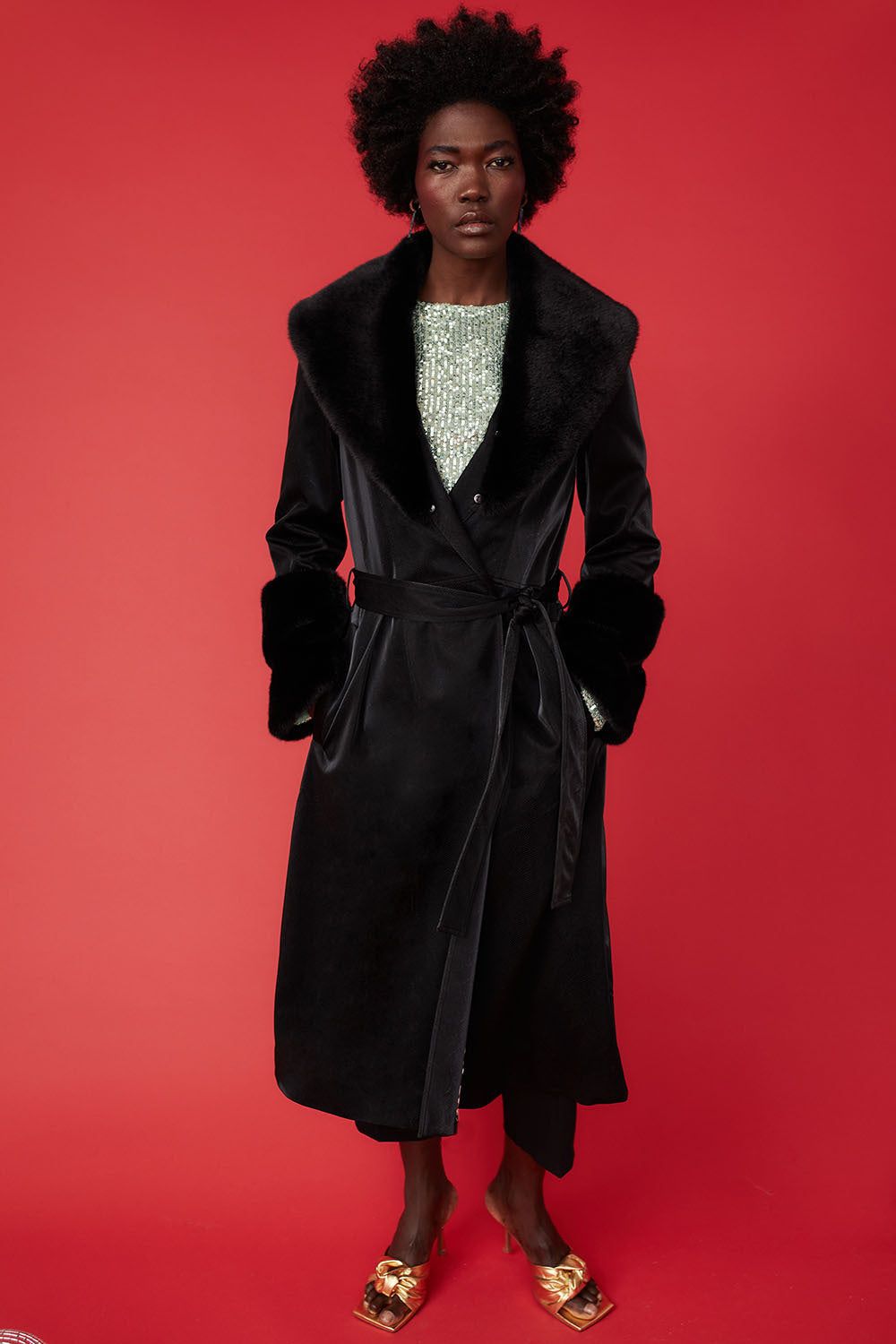 Make a Statement
Let's face it. You could be dressed to the nines but if it's all under a blah and boring coat or jacket, it's self-defeating. If you want to be fabulous, you need to start with the exterior, and no one does exteriors like Talk of the Walk. Whether you're shooting for something waist-length or a long coat, the options are endless.
"We're seeing lots of fur and faux-fur colorful coats," said Rose McCarthy, General Manager and Assistant Buyer of Talk of the Walk. "There's a focus on effortless and understated luxury and a feeling of fun overall with lots of hyper-bright colors."
At New Jersey Lifestyle Magazine, we are obsessed with hyper-brights. From the long patterned multi-color (red, yellow, teal, pink, green, and black) faux fur coat featuring two profiles facing one another (it looks as much like a piece of art as a jacket); to the knee-length faux fur black coat with a wide rainbow strip across the front and arms; to our personal favorite, a long color-blocked faux fur jacket with pink at the top and red at the bottom, there's no way you're going unnoticed in one of these coats.
And don't even get us started on the waist-length coats — an electric blue faux fur jacket with a leopard print collar and a multi-color bright faux fur option with hearts on the sleeves are both showstoppers as well. If brights aren't your thing, Talk of the Walk still has plenty of options, from a black and white checkerboard shearling to a stunning black belted trench with fur collar and cuffs. We promise – if you're looking to stop traffic, these are the looks for you.
"These coats can be worn every day," says McCarthy. "People aren't afraid to experiment."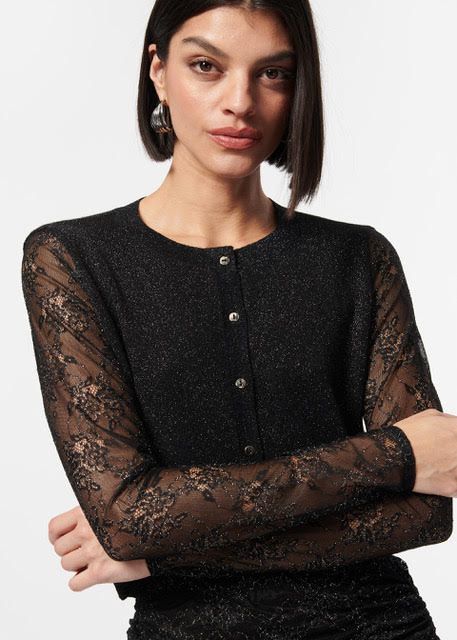 Glitz, Glam, and Shine
It shouldn't come as a surprise that plenty of winter styles feature some of the glitz and glam associated with the holiday season. Whether it's for the festivities or simply to brighten up cold winter days, a little bit of pizzazz offers a much-appreciated element of winter style.
"Fun sweaters with sparkle and fur are popular for this winter and the holidays," says Briana Giannone, Co-owner of Briana Central Square, adding, "Leather is timeless and we will be seeing a lot of it."
Try a flirty white cropped zip-up sweater with fur collar and cuffs that could be paired with everything from jeans to cropped Mother Denim Leather Pants, or a lace embellished button down that's as striking as it is elegant, all at Giana. These fun pieces can be dressed up or down, and add an element of liveliness to any ensemble.
Want to go full glam? Sequins are making a big comeback this winter. Try the berry-colored sequined halter top and accompanying skirt from Susana Monaco at Briana – perfect for the holidays or New Year's Eve, it's both polished and eye-catching. If you prefer small doses of sequins, you'll want to check out the multi-color sequined handbag from Talk of the Walk — it's fun, funky, and full of glamour.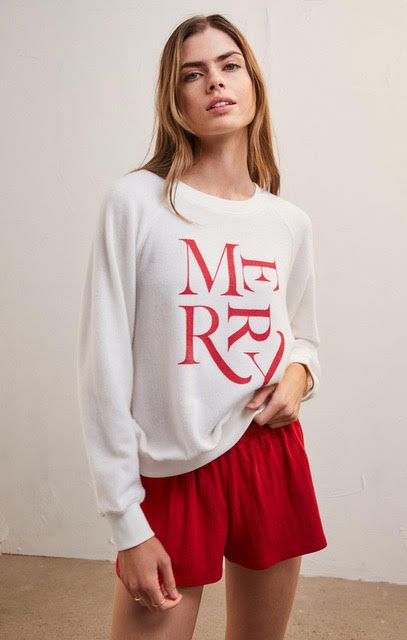 The Cozy Side of Winter (And Great Ideas for Gift Giving)
It's never too early to start thinking about holiday gift giving — or cozy naps — and at Briana, there is a whole slew of comfy pajama options from Z Supply Lounge and Show Me Your Mumu that are perfect for cuddling in by a fire.
"Pajamas are our number one seller for holiday gifts," says Giannone.
Whether you opt for a traditional pair of holiday jammies — think red shorts and a white top with "Merry" emblazoned across the front, or a button-down top with green, red, pink, and gold dots with matching pants — or want something that's going to be appropriate all winter long, Briana has you covered. We're big fans of the ultra-laid back "Champagne is the Answer" neutral two-piece pajama from Z Supply, as well as the bright and campy "Great Smokey Mountains" print two-piece pajama from Show Me Your Mumu.
Winter chilling has never looked so good.
Talk of the Walk has 3 locations in Atlantic City, Stone Harbor and Huntingdon Valley, PA. For details visit: https://www.talkofthewalk.com/
Briana is located at Central Square in Linwood. Follow them on Instagram: https://www.instagram.com/briana_centralsquare

Comments