By Danielle Davies
Winters in New Jersey may not have the ferocity of someplace like Vermont or Maine, but January is far from comfortable in the Garden State. From blustery temperatures to colorless skies, the post-holiday let-down is made even worse by a long, gray winter.
Fortunately, where nature fails, fashion prevails. While the great outdoors may be dreary, fashion offers bursts of color, glints of sparkle, and timeless statements — providing you with a sunny outlook even when the weather disagrees.
New Jersey Lifestyle Magazine spoke with Rose McCarthy, General Manager and Assistant Buyer of Talk of the Walk, one of the area's most stylish boutiques with locations in Atlantic City and Stone Harbor — about trends and styles you'll love this holiday season.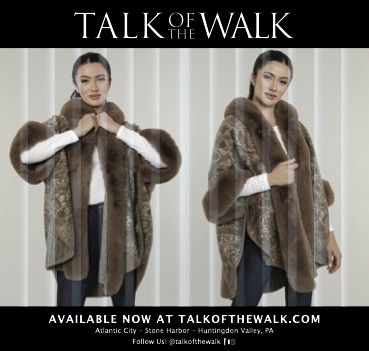 Outerwear
Instead of complaining that it's cold outside, look to our far-from-tropical weather as an opportunity to impress with some fabulous outerwear. From head-turning jackets to unique ponchos and shawls, your outerwear makes an impression.
At Talk of the Walk, where outerwear makes a big appearance, there are plenty of options for jackets that double as statement pieces, and several of them involve vegan leather and faux fur. Whether it's a vegan leather tunic dress, which does double duty as a dress, or a jacket with stylish bloused sleeves, or a printed faux leather jacket, the options are unlimited. Consider bold prints like the plaid faux snake jacket, which is lightweight enough to be worn year-round, or the floral faux leather, a stunning floral print on a navy background that's perfect with jeans or for a night out.
And for a jacket that's equal parts eye-catching and cozy, the faux shearling checkerboard coat in black and white is delicious. The one size fits all coat comes to the knee and is the answer to your winter woes. And if the coat's not enough, there's even a matching bag.
"It has a very nice texture," says McCarthy. "It's so nice, you'll want to sleep with it."
Shawls and ponchos remain on the fashion forefront as well, and with a few embellishments like fur pom poms, fox trim, or some bottom fringe, they can look polished enough to remain part of your outfit. With a lightweight top underneath, shawls and ponchos don't ever need to come off.
Top off your outerwear with an embellished ski hat, the epitome of glam warmth.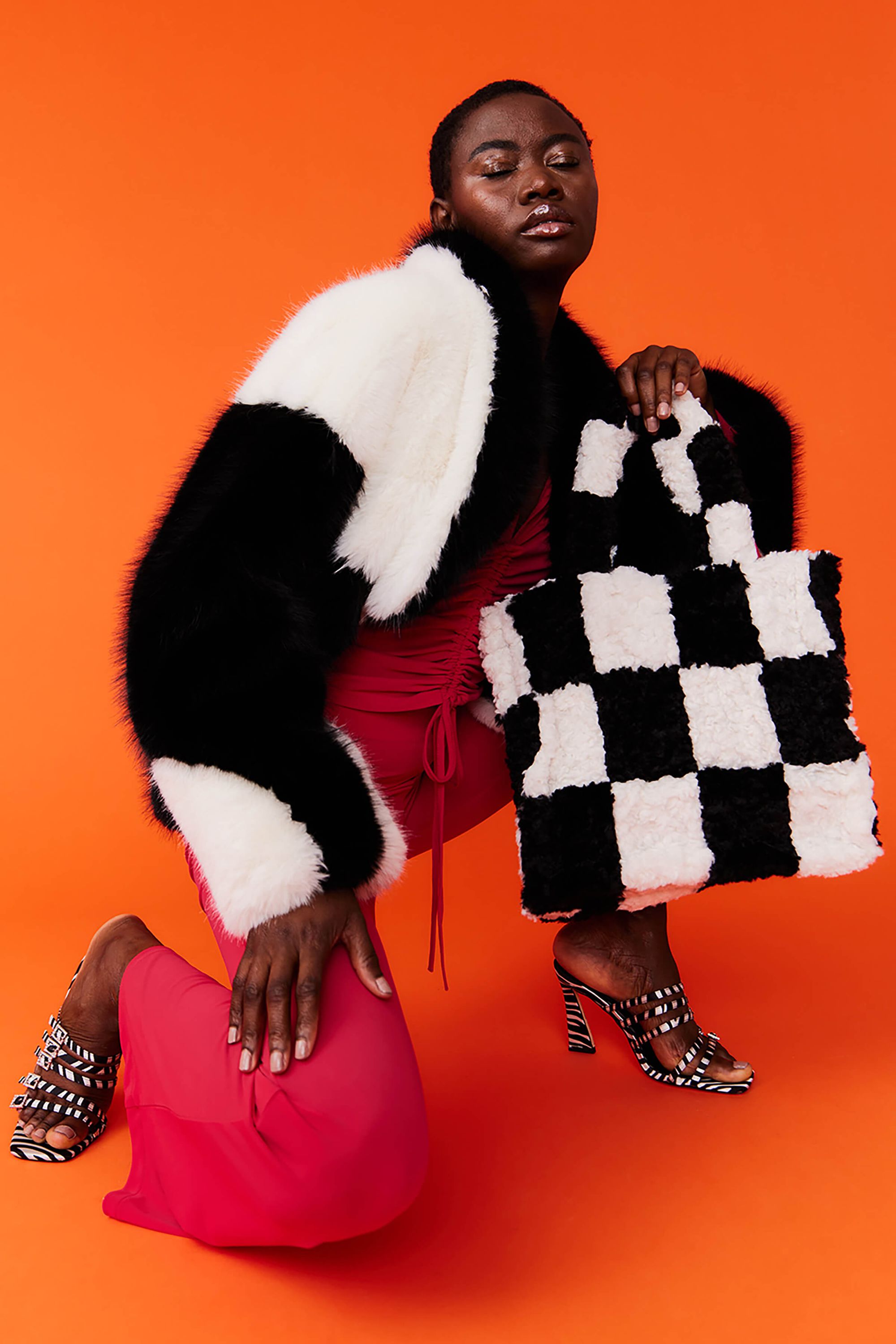 Tops
Eventually, even the most stunning jackets need to be taken off, leaving you with another chance to brighten your day with a phenomenal top. There are two tops in particular at Talk of the Walk that are so flattering, you'll want them in every color and pattern available.
With a shark bite hem with slit sides, the Talk of the Walk tunic top offers coverage and flow, and with multiple colors and patterns available, the top will have you standing out in the crowd in the best possible way. Equally versatile and flattering is the lace back cowl neck sweater, currently available in teal and navy—some options even have a lace up sleeve.
"They're sexy, with the lace up the back," says McCarthy. "It's not that sexy, but it's a little bit sexy."
New at Talk of the Walk is the Crochet Hi Low Vest with Matching Tank, a solid crochet vest that comes down to the knee in back but is shorter in front. The two-piece item has a matching tank and it comes in cognac and black.

Bottoms
With cold weather, the pants come out to play. And with Joseph Ribkoff and Frank Lyman pants both available at Talk of the Walk, your bottom half will be dressed to impress. With options like bow back jeans that can be worn with anything from stilettos to ankle boots, there's only one thing certain about them — you're bound to look fabulous.
"You can dress them up or dress them down," says McCarthy.
"And you can't find them anywhere else."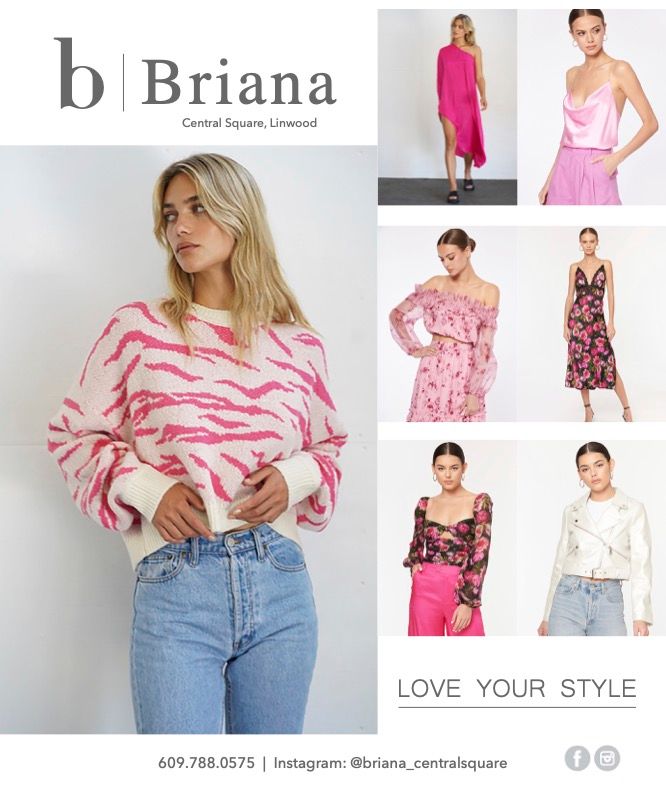 Comments