By Danielle Davies
There are plenty of reasons to live full-time, or part-time, at the Jersey Shore — from the quiet winters and colorful autumns to the lively entertainment and sense of community, the Jersey Shore can be pretty amazing. And while we're fans of all the reasons — and their different seasons — it's no secret that summers at the Jersey Shore are universally acknowledged as the very best time to be here.

Not only is there so much to do — from days spent on sandy beaches and zipping through the islands on everything from jet skis to cabin cruisers, to catching outside concerts and mingling at all of the bars and nightlife venues that reopen each year, many of them right on the beach — summers in South Jersey give us plenty of opportunity to shine. After all, for each and every summer activity, we need an accompanying outfit, something that's just as memorable and colorful as the season itself.

New Jersey Lifestyle Magazine spoke with two of the area's most popular boutiques—Talk of the Walk, with locations in Atlantic City and Stone Harbor, and Briana Central Square in Linwood—about trends and staples you'll want for a summer in style.
Prints, Patterns, and Florals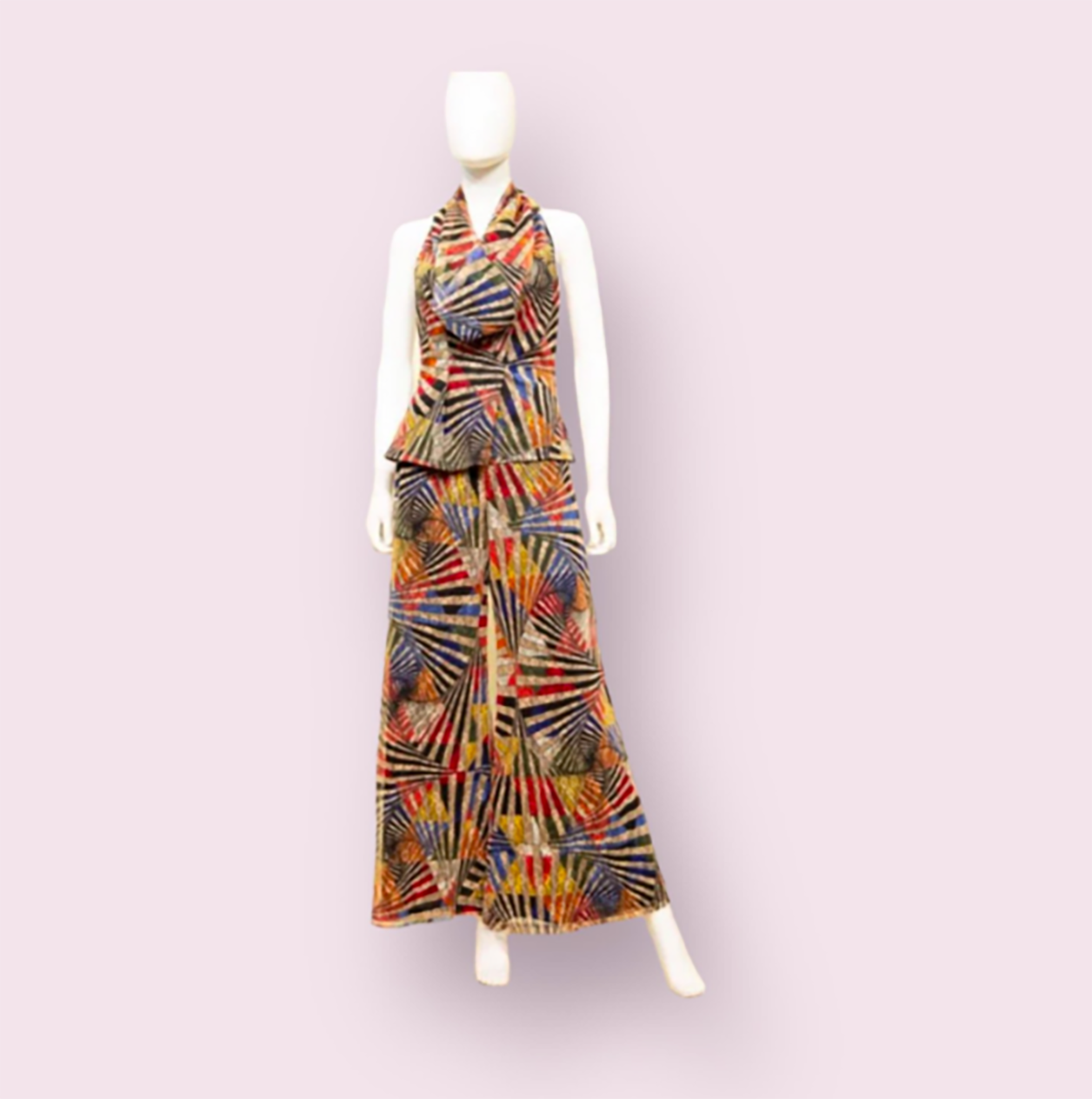 If there's ever a time to throw caution to the wind, it's summer, when everything is looser, lighter, and always a bit sultry. Leave those wintry staples and basic blacks in the closet — or better yet, pack them up for the season — and go for something whimsical. After all, this is the season of frivolity and adventure, so nothing is off-limits. Be fearless, be different, and don't be afraid to embrace patterns, whether they're lively florals or bold geometrics.
"Summer 2023 will see a lot of fun flirty florals and prints," says Briana Giannone, Co-owner of Briana Central Square.
She's not kidding. Currently at Briana, there's a huge selection of prints in everything from tops and dresses to jumpsuits just waiting to turn heads. We're big fans of both the puff sleeve floral (key for a casual night of drinks) as well as the effortlessly chic long-sleeve chiffon orange and white print top, which adds an element of sophistication to shorts. If dresses are more your style, Briana has a number of body-hugging calf-length florals that are bold, beautiful, and sure to make you feel like a million bucks. Want the best of both worlds? There's a stunning jumpsuit with a halter neckline that could be your most beloved piece all season long.
At Talk of the Walk, there are easy breezy floral tees, like the frayed edge poppy print short sleeve V-neck, excellent for lunch or a daytime event. If you're feeling fierce — as in Queen of the Jungle fierce — there is a show-stopping jungle-printed lace halter top and palazzo pantsuit that can be worn anywhere your inner animal demands.
Colors that Glow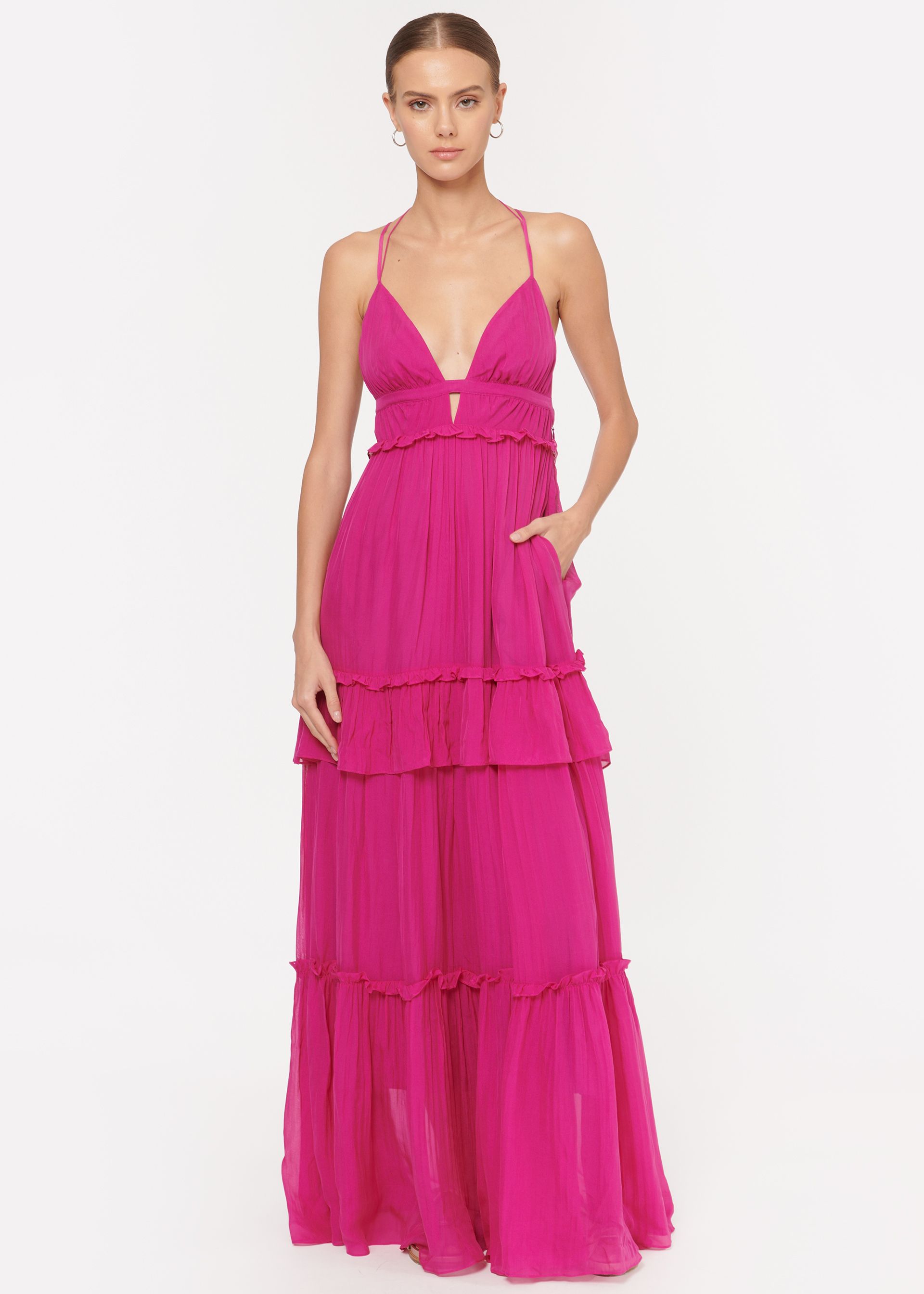 ---
Have an amazing summer tan, or even the safer, faux alternative? Show off that glow with bright and bold colors that scream summer.
"Bright colors and neons are here to stay for summer," says Giannone. "Greens, blues, and pinks in lightweight sweaters, dresses, and tops."
Briana has some solid bright dresses made for keeping the focus on you, from a full-length hot pink maxi from Cami NYC, and a bright blue casual summer dress from Nation LTD to a neon pink number from Sundry, but our very favorite has to be the bright green jumper from Show Me Your Mumu. The utilitarian cut can be dressed up with a pair of strappy sandals or kept low-key for your post-beach cocktails.
And speaking of color, Talk of the Walk carries the brightest, most summer-screaming two-piece set we've ever seen. The set, which features a one-sleeve oversize top with cutwork and sequin and an asymmetric hem, with matching flare-bottomed pants — all in neon yellow — rivals the sun.  If you have somewhere to go — and we know you do — don't shy away from this dazzling number.

The Basics
Come summer, we want everything to shine, but sometimes, you just need some stylish threads for work or a stroll on the boardwalk. This summer, up-level your wardrobe with staples that can transition from day to night with cargo pants, crop jeans, button-up tops, and tunics. And don't forget the crochet!
"Cargo pants are trending for summer," says Giannone. "Easy to style and light in weight, they are perfect for the season."
Also perfect? Fun and flattering crop jeans with a split front hem and embellished bow at Talk of the Walk, ideal for spring and summer when plain Jane just won't do.
Pair these with button-ups at Briana, where they've got long and short options galore, a Frank Lyman tunic at Talk of the Walk, and the summer must-have — a crochet purse from Briana — and you're all set for a fabulous season.
Comments