By Danielle Davies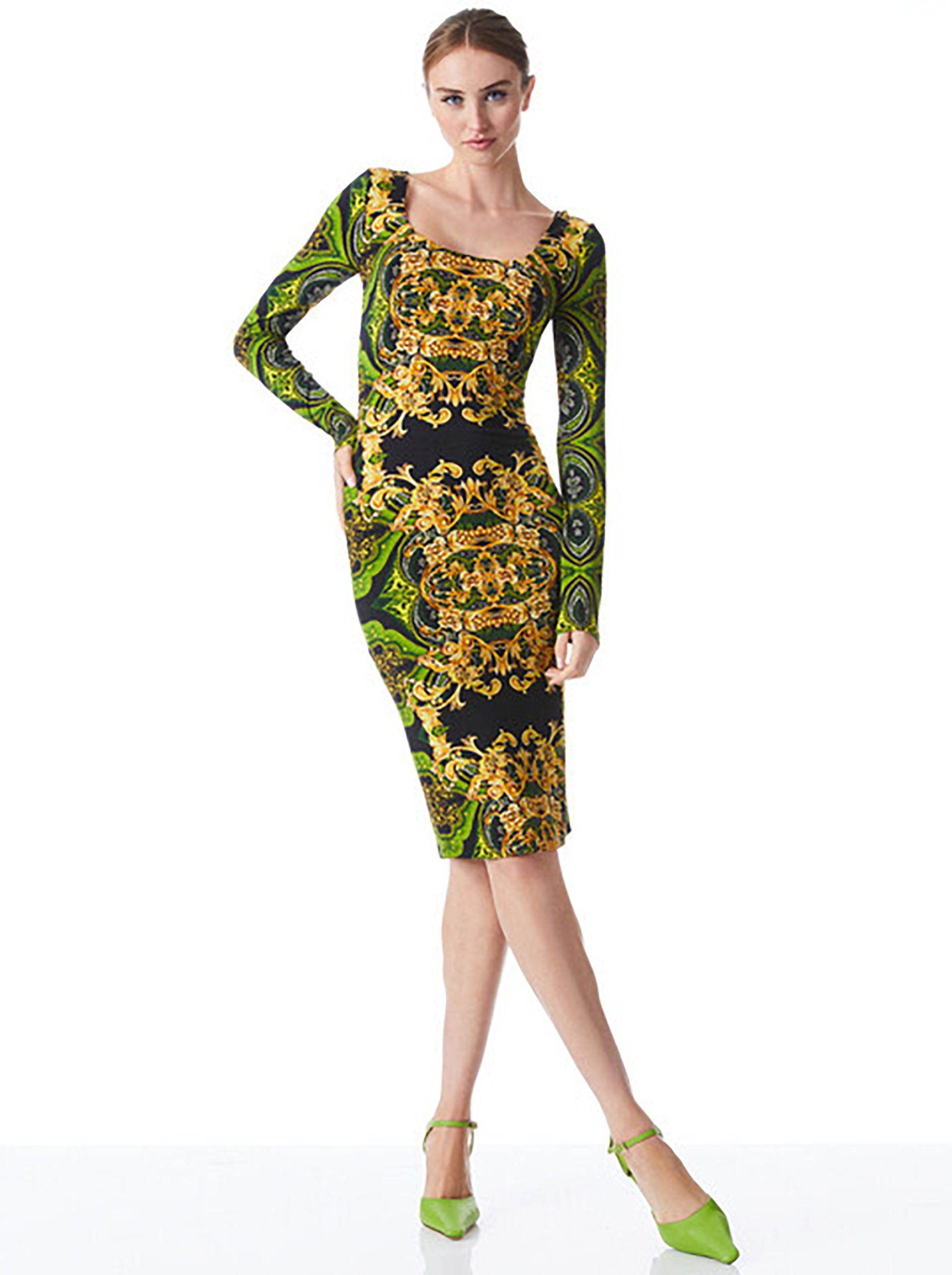 If there's ever a time to throw a little caution to the wind—fashionably speaking—it's during the holiday season, when even the ordinary turns extraordinary, and every space is decked out it in glitter, glam and boughs of holly. In addition to being the most wonderful time of the year, December is full of parties—from the holiday work party to fabulous fetes—and finding clothing to match the mood is practically obligatory.
New Jersey Lifestyle Magazine spoke with two of the area's most popular boutiques—Talk of the Walk, with locations in Atlantic City and Stone Harbor, and Briana Central Square in Linwood—about trends and styles you'll love this holiday season.
Faux Leather
"Faux leather—including leather dresses, pants, and blazers/jackets—is huge for this holiday," says Briana Giannone, Co-owner of Briana Central Square.
As something that can be worn casually or spiced up with bold statement pieces, faux leather is an arresting addition to any wardrobe. At Talk of the Walk, faux leather can be found in everything from the striking Black Vegan Leather Tunic, available in black, camel and taupe, which can be worn as a dress or jacket to black faux leather wide legged palazzo pants. And at Briana Central Square, the Alice + Olivia vegan leather dress is buttery soft and splendidly delicious.
Sequins and Embellishments
"Big things this year are sparkle and mesh," says Rose McCarthy, General Manager and Assistant Buyer of Talk of the Walk.
Sparkling sequins, beads and embellishments add panache to any outfit, and any party. Whether you opt to go full flare with something like the Sheer Mesh Jacket with multi-dimensional vegan leather flowers—tapping into both the faux leather and mesh trends—or the white total sequin jacket, or opt for something subtler, like black Frank Lyman Black Crystal Bow Back Jeans, complete with embellished trim and bows on the back of each ankle or an intricately beaded purse—all available at Talk of the Walk— you're bound to attract all the right kind of attention this holiday season.
Metallics
It hardly needs explaining—metallics add the dazzle and radiance to any outfit, and what better time for that extra pizzazz than during the holidays? We love the Alice + Olivia Elba Wide Leg Pant in silver at Briana Central Square—these dramatic silver pants are show-stoppers—finish off the look with a solid top or jacket. If you prefer smaller doses of metallics, opt for any of the Jeff Lieb statement necklaces available at Talk of the Walk. So lightweight they feel like air, these adjustable and bold pieces bring the bling to any outfit.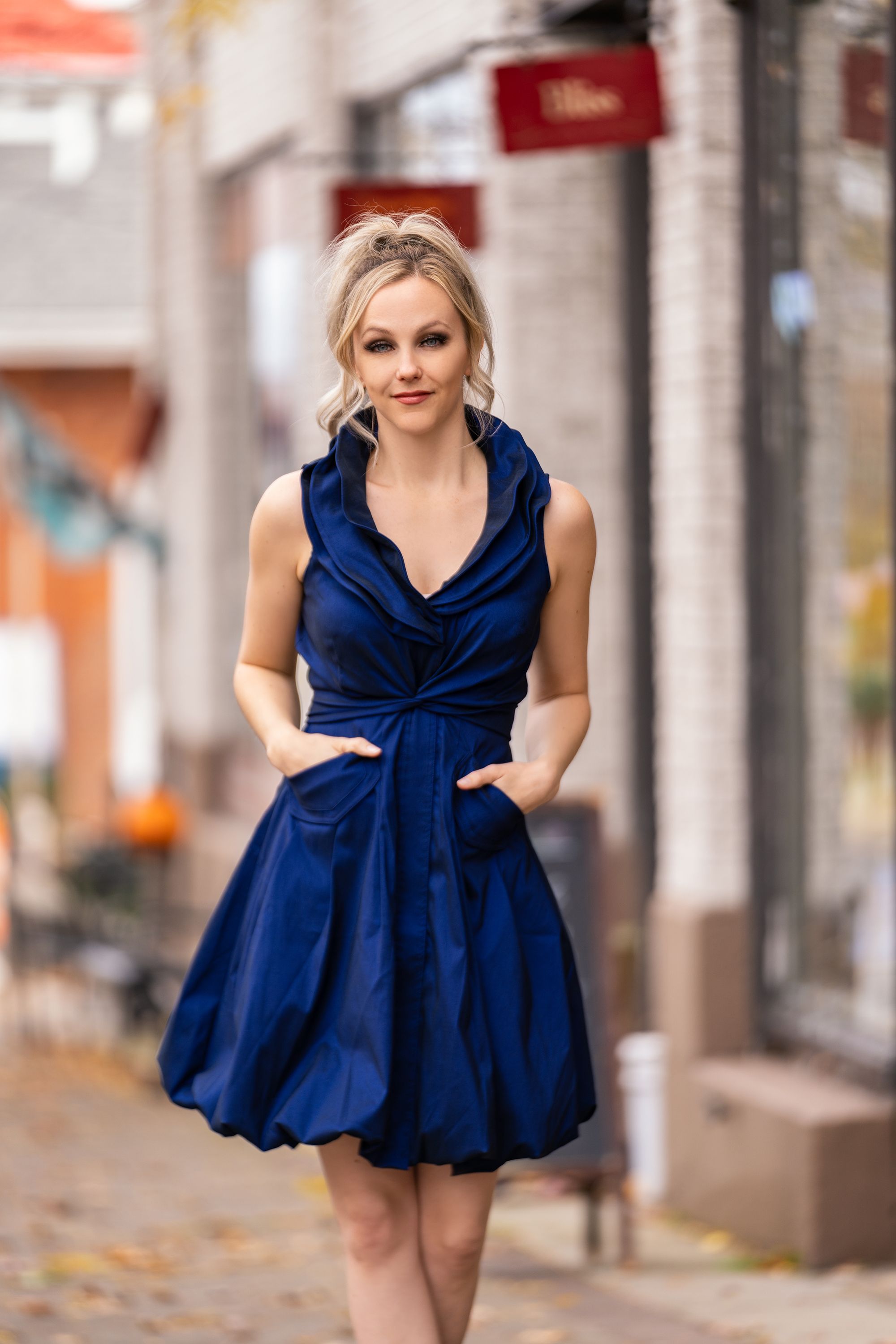 ---
Pants, Please
However you love them best, pants are party perfect. Versatile enough for repeat wearing but often fabulous enough to be eye-catching, pants are a supremely wearable this holiday season.
"Fun pant suits are something you can totally wear for the holidays that you can also wear for years to come, including in the office. We have an awesome red and black plaid pant suit by Alice + Olivia in store now," says Briana.
For a true staple piece, consider the black Alice + Olivia high waist pleated pant at Briana Central Square and pair it with a bold print blouse, comfortable booties or heels, and a statement earring or necklace and get the party started.
If a jumpsuit is more your style, the Chiffon Overlay Jumpsuit at Talk of the Walk is themost flattering and elegant jumpsuit we've seen. With an asymmetrical overlay that serves to accentuate the best parts of any figure, it's a low risk, high reward choice for the holidays.
The Party Dress
"Our top dress is the bubble dress," says Rose of the hugely popular item at Talk of the Walk. "It's so popular and it looks great on everyone. It's perfect for weddings and holidays."
The bubble dress, available in multiple colors, is a unique zip-front stretch taffeta dress with a triple wired collar. Even better? It's the ever-elusive dress with pockets.
"It's gorgeous," says Rose. "I would wear it with either a ribbon cape or a basic cape without ribbons. Or top with a reversible animal faux fur jacket with a hood. It looks great on everyone that tries it on, and we carry it from an extra small to an extra-large."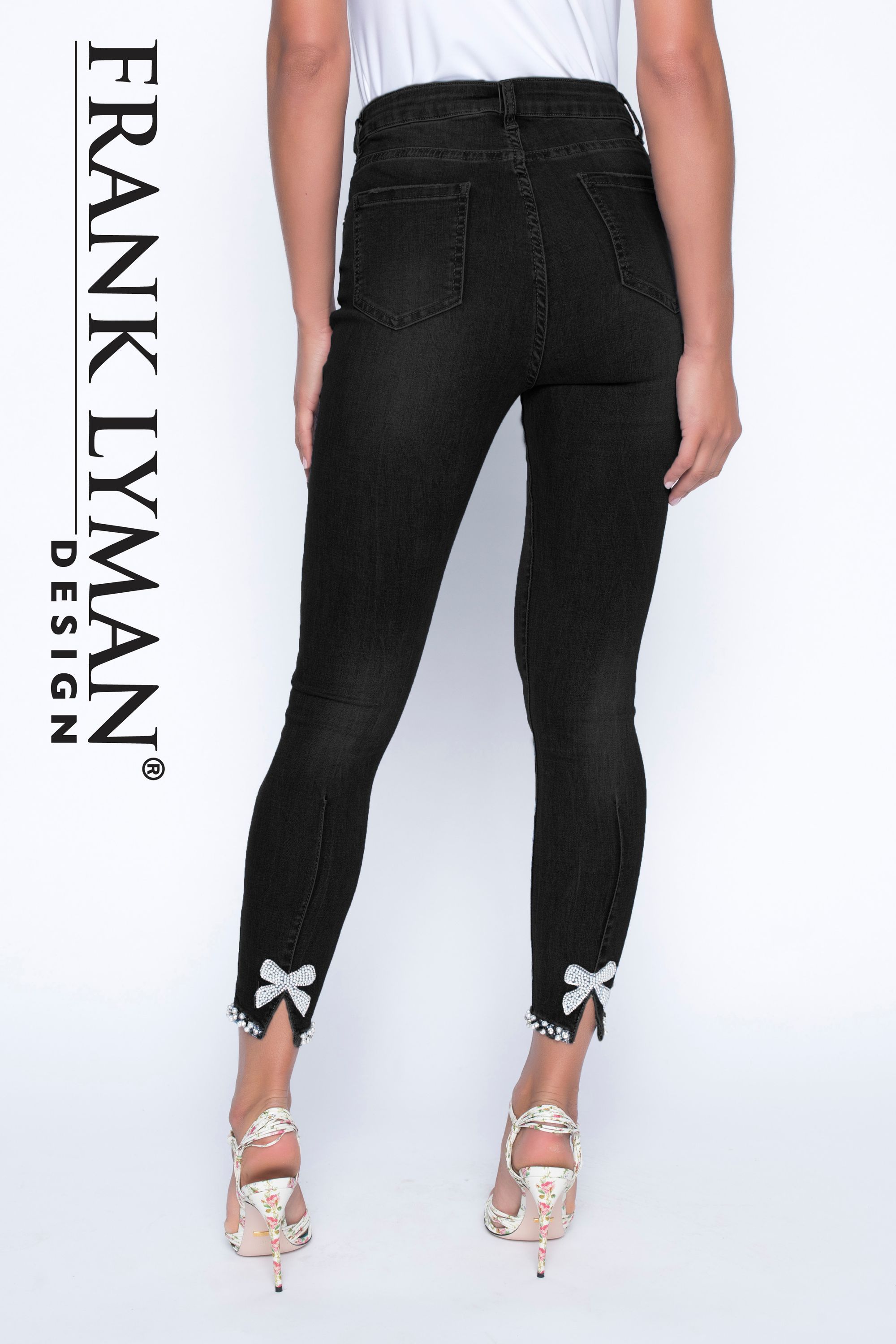 Frank Lyman Denim
Available at Talk of the Walk
Shopping for someone else? There are gift options galore at both Briana Central Square and Talk of the Walk. Some of our favorites this season include:
The beaded bags at Talk of the Walk. These purses are part utilitarian (you can certainly fit the essentials) and part conversation-starter. Unique and eye-catching, we'd love to find one under the tree this year.
Jewelry. Whether it's a statement piece from Jeff Lieb at Talk to the Walk or from Luv AJ at Briana Central Square, jewelry is always a great gift.
Tumblers. There are tumblers, and then there is the crystal tumbler, made with over 5000 hand placed crystals, available at Talk of the Walk. For the woman who has everything, the crystal tumbler adds some luxury to your water game.
Loungewear. For those who love to look cute while being cozy, try the Z Supply Loungewear, paired with a pair of plush socks, at Briana Central Square.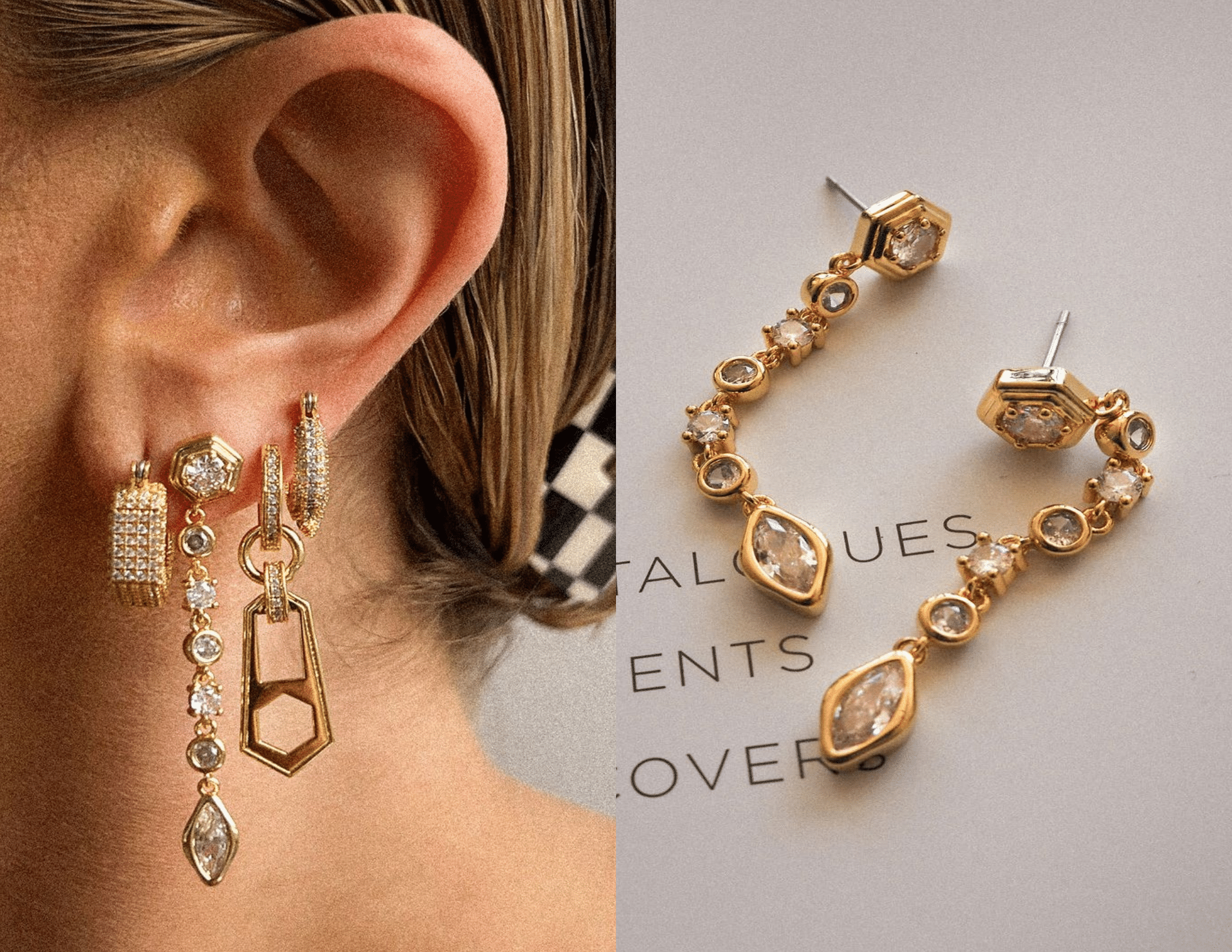 LUV AJ
Available at Briana Central Square
Visit Briana's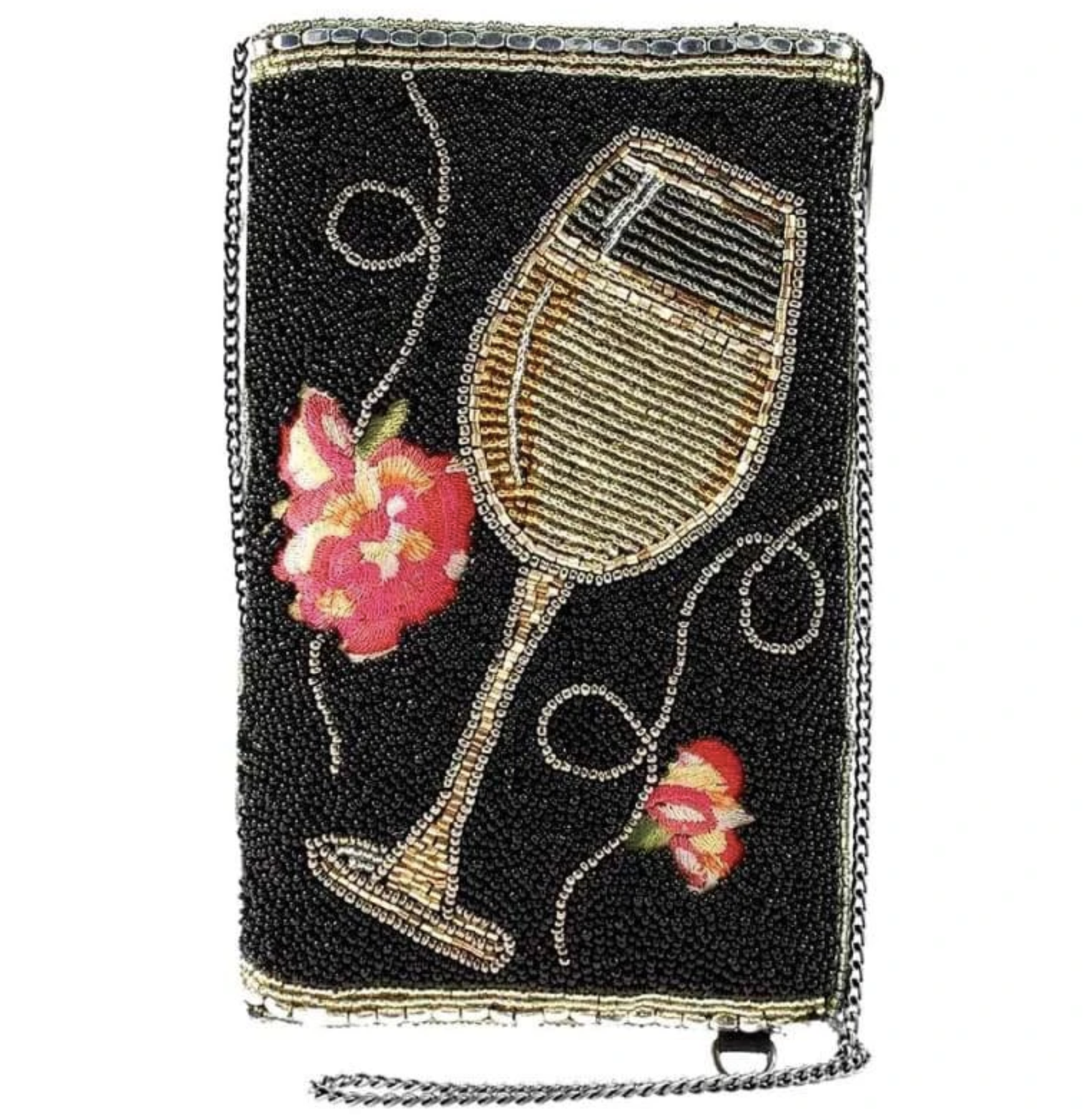 Comments