ATLANTIC CITY, NJ (April 19, 2023) –
Get ready to kick off a sizzling summer with Resorts Casino Hotel as the first casino hotel in Atlantic City celebrates its 45th anniversary this Memorial Day weekend. Festivities are set to begin on Friday, May 26th, as Kelsey Grammer and Mayor Marty Small Sr. host the Annual Opening of the Sea Ceremony at 1:00 p.m., followed by boardwalk entertainment and the Annual Beach Ball Drop over the iconic Atlantic City Boardwalk at 5:00 p.m.
"Being the first Casino Hotel in Atlantic City, it's a huge accomplishment to celebrate 45 years of operation," said Mark Giannantonio, President and CEO at Resorts Casino Hotel. "This wonderful milestone is a testament to the culture at our hotel, the hard work and dedication of our team members and the loyalty of our guests. We look forward to continued growth and success as Resorts Casino Hotel embarks on its next 45 years and beyond."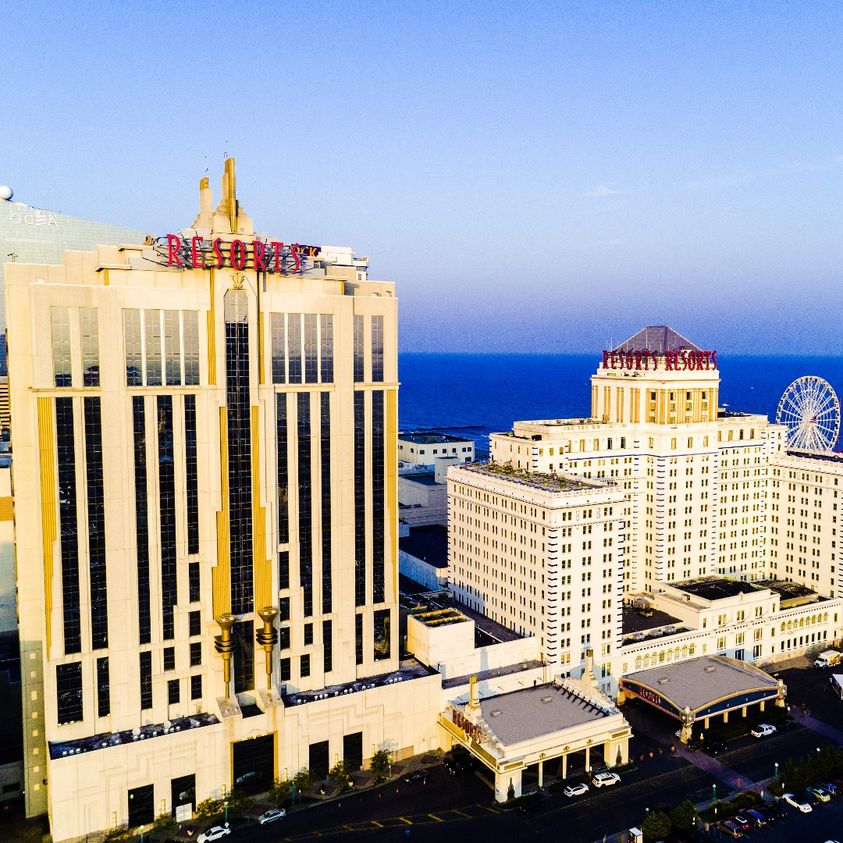 To kick off the holiday weekend, Resort's Star Card members can head to the Promotions Booth between 1:00 p.m. to 7:00 p.m. to redeem a complimentary 45th-anniversary reusable tote bag. Additional entertainment will be provided throughout the day - from viewing unique sand sculptures by renowned artist John Gowdy, to promotions from Wiseguy Entertainment, The Kilted Rogues Bagpipers, Brittany Lynn from Philly Drag Mafia and more. Once the clock strikes five, guests can turn their attention to the annual release of five thousand beach balls over the boardwalk.
Friday night, the party continues with live entertainment from the New York Bee Gees in the Superstar Theater at 9:00 p.m. The band will feature present and former members of world-renowned acts and offer all the classic 70's disco hits from Stayin Alive to Night Fever while embracing the early works such as To Love Somebody. Tickets can be purchased at ResortsAC.com.
Guests can also head over to the new retro-themed 45th-anniversary pop-up, Lounge78, which will have its grand opening on Friday, May 26, at Bar One. Can't make it for Memorial Day weekend? Lounge78 will be open all summer and feature drink specials, giveaways, tribute musical performances, and more!
See below for featured boardwalk and showroom events for Friday, May 26, at Resorts Casino Hotel:
Tote Bag Giveaway | 1:00 p.m. – 7:00 p.m.
Boardwalk Activities & Entertainment | Noon - 5:00 p.m.
Opening of the Sea | 1:00 p.m.
Beach Ball Drop | 5:00 p.m.
New York Bee Gees Show Super Star Theater | 9:00 p.m.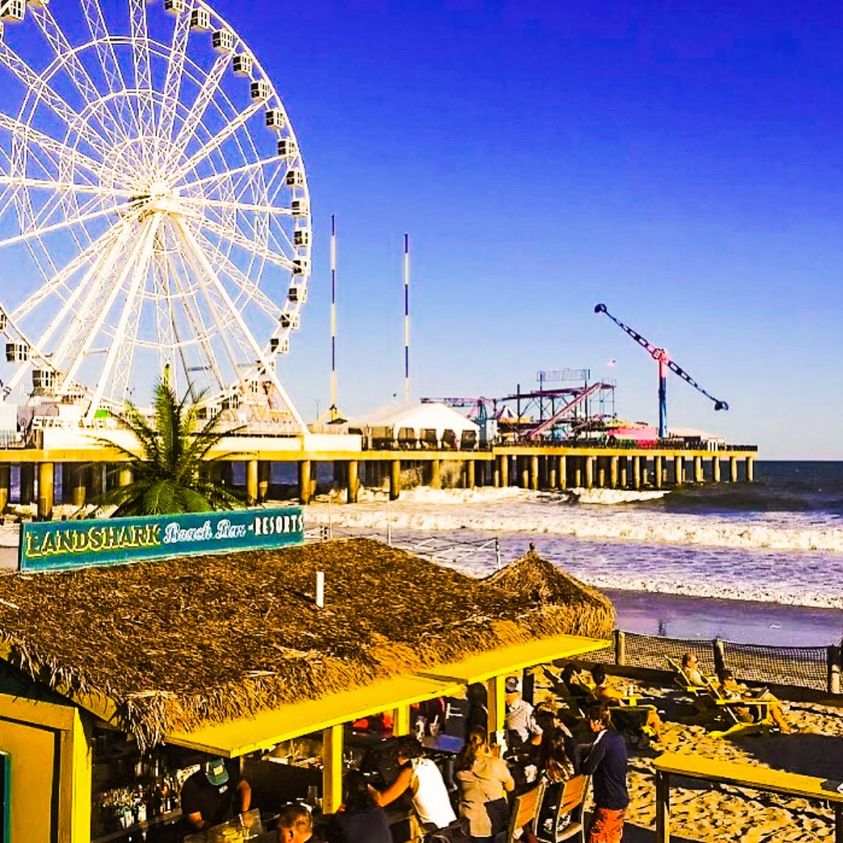 On Saturday, May 27th, guests are invited to head down to the Margaritaville Lobby from 2:00 p.m. to 10 p.m. and get a free pull on the very first slot machine that went live in Atlantic City in 1978 from Resorts Casino Hotel. Should they hit a top combination on two consecutive draws, players can win a prize of $10,000 but either way, all guests will be walking away with a commemorative gift. AC's first slot machine, which is a 1975 Bally Honey Money, is proudly displayed at Resorts Casino Hotel throughout the year as well!
Once Sunday hits, Resorts Casino Hotel continues the celebration of its 45 years of winnings with $100,000 in prizes, including a grand cash prize of $45,000. There will be 45 winners of $1,000 in Free Play, with four winners announced every 30 minutes from 4:00 p.m. to 8:30 p.m. At 9:00 p.m., five winners will receive $1,000 in Free Play, and another four winners will earn $2,500 at 9:30 p.m. Lastly, at 10:00 p.m., one lucky winner will be awarded $45,000 in cold hard cash.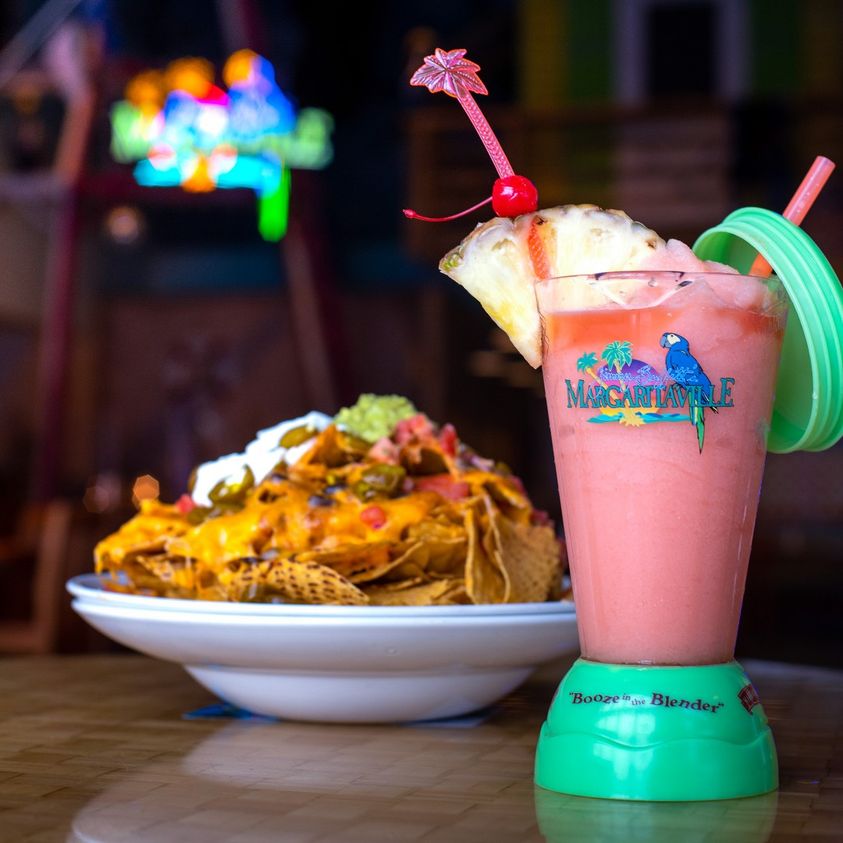 As part of Resorts' 45th-anniversary celebration, Memorial Day Weekend visitors will have a chance to see and hear the sounds of Manhattan's discotheque scene firsthand, with a special performance from the cast of Disco Inferno on the boardwalk on Friday, May 26th. This is just the beginning of a yearlong anniversary celebration, as they are committed to honoring this milestone in the months to come. Beginning Sunday, June 25th through October 29th, guests can keep dancing to the beat each Sunday with performances from Disco Inferno in The Superstar Theater for just $29.00 to $39.00. Featuring the music of Donna Summer, Michael Jackson, Gloria Gaynor, KC and the Sunshine Band, Anita Ward, and many more, Disco Inferno will transport those who witnessed it back to the moment when they first heard these legendary songs on the dance floor.
More information on activities surrounding the 45th anniversary of Resorts Casino Hotel is also available by visiting our website, ResortsAC.com.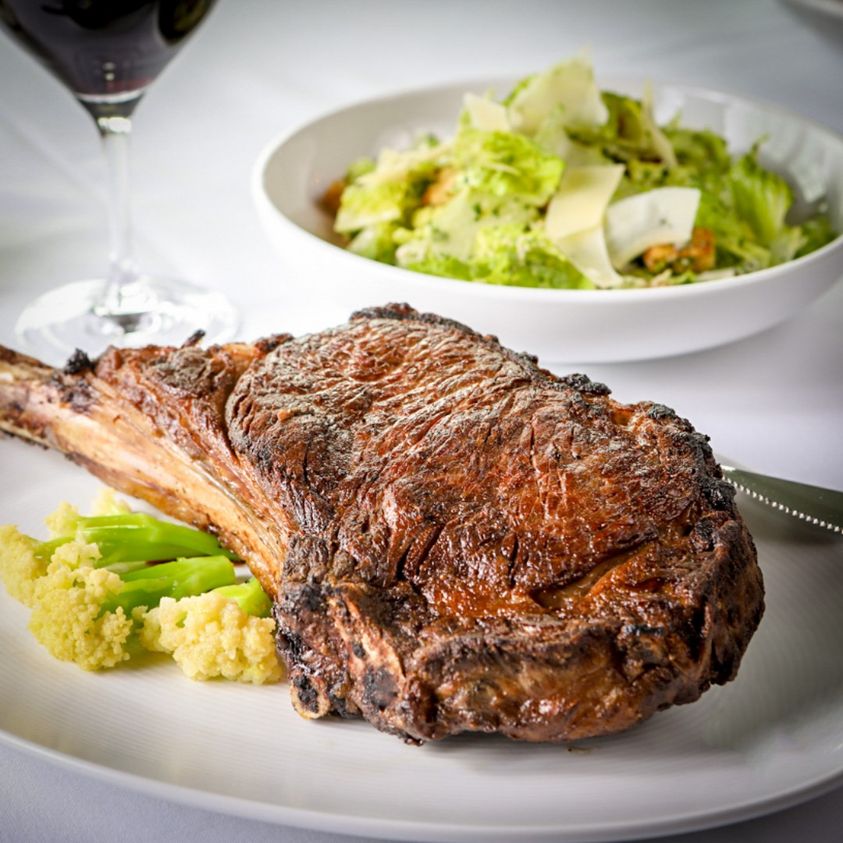 ABOUT RESORTS CASINO HOTEL
The resort that brought gaming to Atlantic City in 1978, Resorts Casino Hotel, a Mohegan Property, is a world-class casino offering action and relaxation that keeps the focus on fun. Making history as the first American casino outside of Nevada, Resorts Casino Hotel will soon celebrate its 45th Anniversary in May of 2023. Resorts Casino Hotel is a consistent winner of gaming awards in both Casino Player Magazine and Strictly Slots Magazine. 2013 saw the completion of $130 million in upgrades to Resorts Casino Hotel, including the brand-new, cutting-edge Resorts Conference Center, Jimmy Buffett's Margaritaville, Landshark Grill Complex, and the opening of the only full-service bar and restaurant open all year long on the sand side of the Boardwalk Landshark Bar and Grill. In 2018, Resorts also welcomed DraftKings Sportsbook at Resorts, a popular on-property sportsbook offering guests live, in-game and general sports betting around the world.
Mohegan assumed management of Resorts Casino Hotel in 2012, a move that has set the stage for its return as the most exciting gaming destination in Atlantic City. Boasting a prime location spanning 21 acres at the northern end of the famed Atlantic City Boardwalk, the resort features 942 guest rooms and suites in two hotel towers, an 80,000 square-foot casino, two theaters, 10 restaurants, a food court featuring six eateries, two VIP slot and table player lounges, a casino bar, indoor-outdoor swimming pool, health club and spa, salon, and retail shops. Its 64,000 square feet of technologically advanced meeting space includes 24 meeting and function rooms, most featuring natural light and ocean views, and a 13,000 square-foot ballroom. For more information, visit ResortsAC.com or call 1.609.340.6300. Connect with us on Facebook, follow us on Twitter or Instagram and view us on Youtube.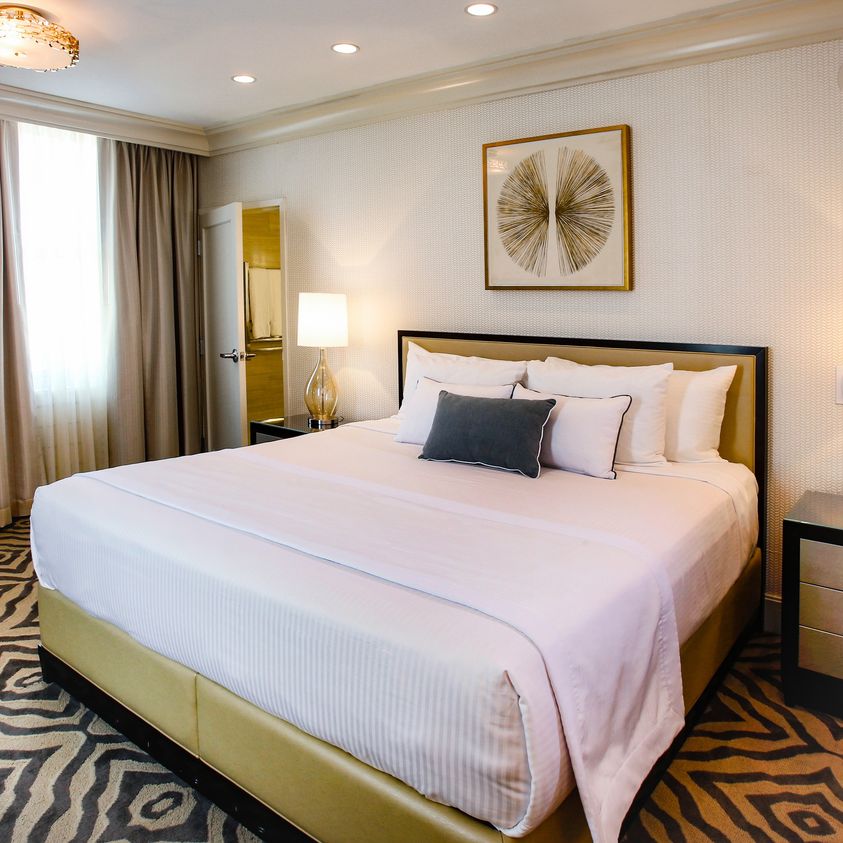 A complete list of events here: https://bit.ly/3wszSV3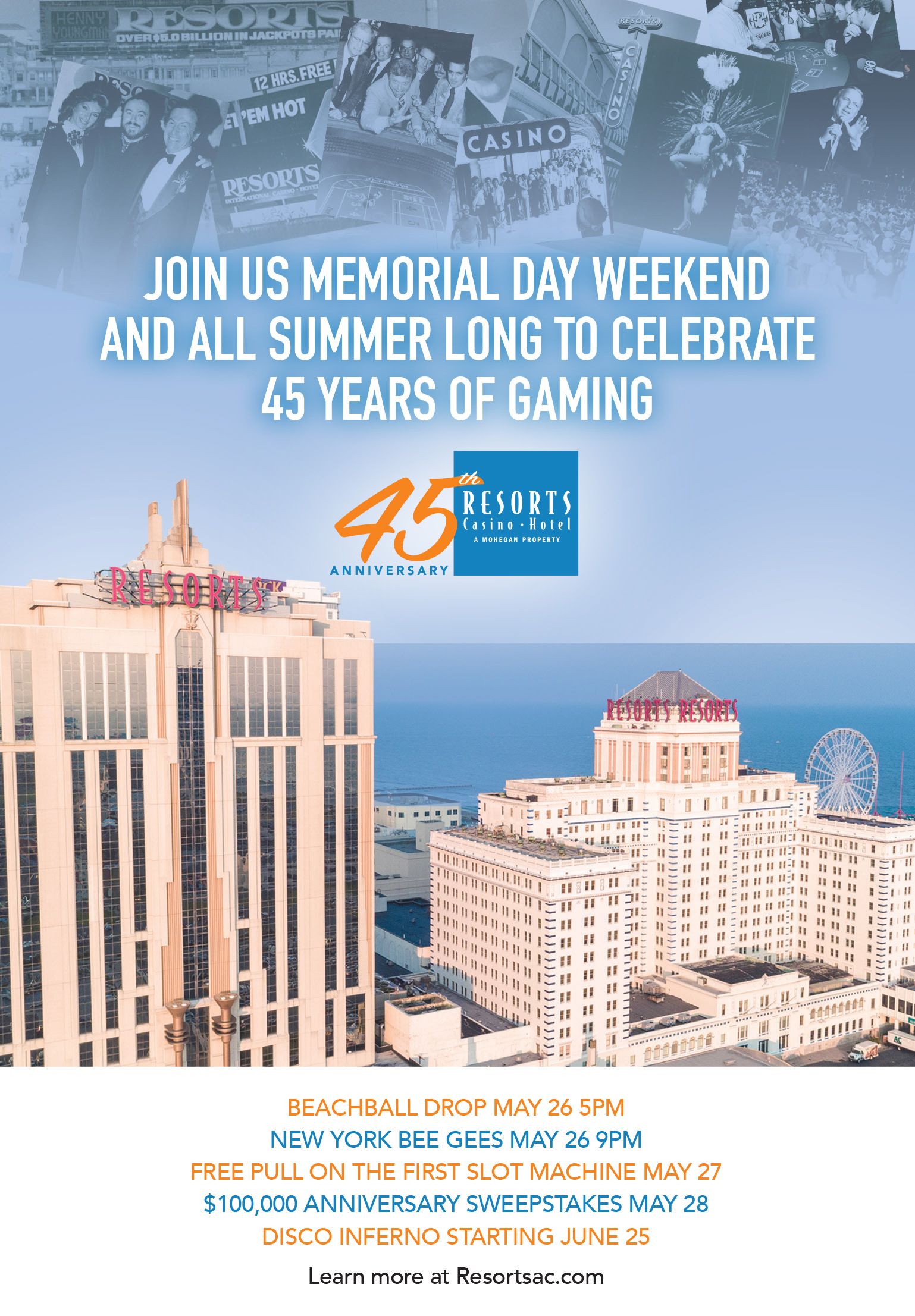 Comments