By Michael Bray
While some consider September to mark the end of summer fun at the shore, there are still plenty of reasons to visit this time of year. With its beautiful weather, lighter traffic, and abundance of festivals and events, September is one of my favorite months to be a Jersey Shore resident.
I'd like to take this opportunity to share some information on one of my favorite annual fundraising events: The Right Notes, presented by The Donovan Financial Group of UBS Financial Services. The Right Notes is South Jersey's fight against multiple sclerosis, and it will be held on Thursday, September 22 at Greate Bay Country Club in Somers Point. This year marks the 8thproduction of The Right Notes and 10 years since the event's inception in 2012. To date, the generous support of event attendees and donors has allowed The Right Notes to raise over $500,000 to benefit the National Multiple Sclerosis Society and those living with MS in our local community.

The Right Notes is very personal for me. My mom, Jayne Bray, was diagnosed with multiple sclerosis in 1990, and finding a cure for MS has been the charitable focus of Passion Vines since we first opened our doors. This debilitating neurological disease moved my mom from a cane, to a walker, and ultimately to a wheelchair. These circumstances, despite their challenges, never led Jayne to a space of negativity. Rather, she chose Grace – which was visible and felt by everyone she met. In June of 2022, Jayne passed away peacefully, surrounded by her family. Because of Jayne, The Right Notes was born, and in Jayne's honor, we will keep going.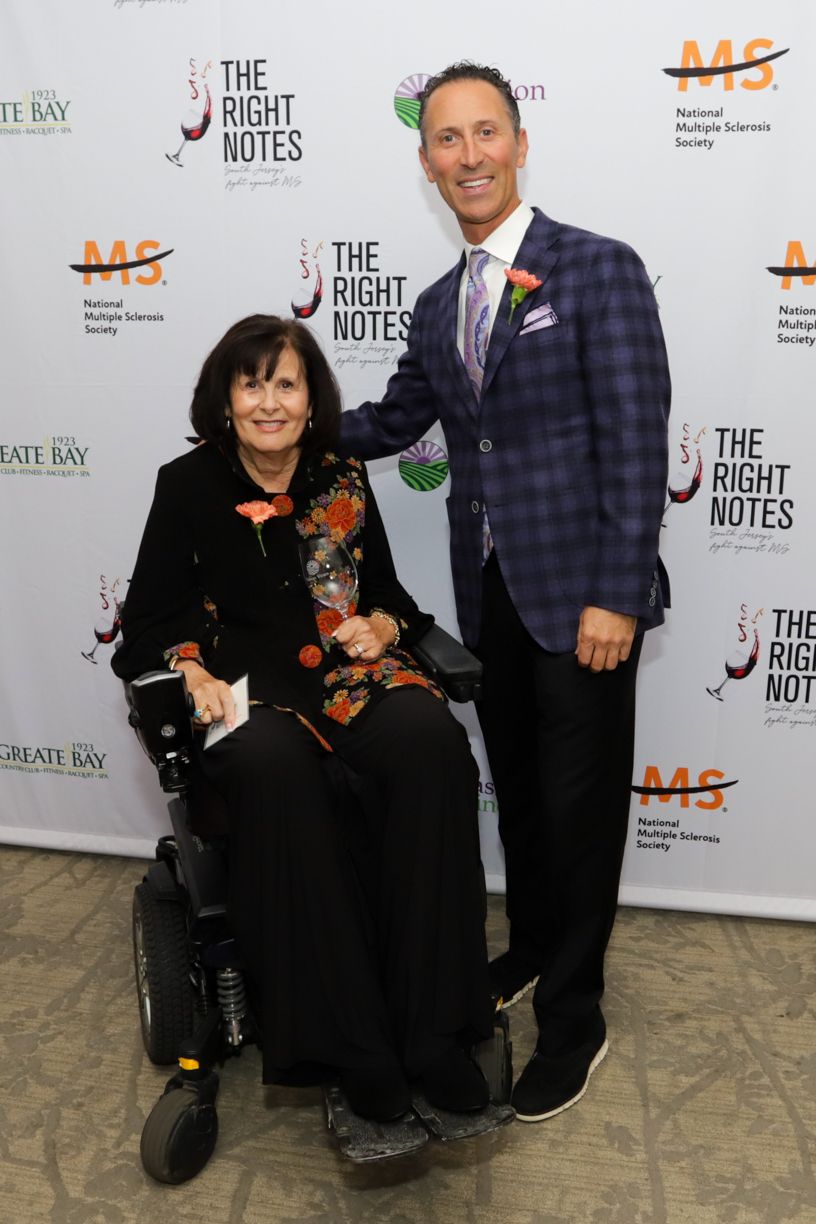 The Right Notes is produced collaboratively by the National MS Society, Passion Vines, and Greate Bay Country Club, and it remains the only fundraising event of its kind in South Jersey. The main feature of the evening is a large-scale wine tasting, including more than 100 top-scoring wines from around the world. To complement the impressive wine offerings, the event also includes a prominent selection from acclaimed breweries and distilleries. The addition of artisanal food, live music, and amazing auctions makes for a truly remarkable and unforgettable evening.
The funds raised at The Right Notes benefit ongoing MS research and support the more than 400 people living with MS in Atlantic and Cape May Counties through the Society's MS Navigator Program. This program connects patients and caretakers with information, education, support, and resources to help navigate the challenges of living with MS. Over the past two years, the MS Society received more than 450 requests for information, financial assistance, and services from our community through the Navigator program.
If you are able to join us for this year's production of The Right Notes, please stop and say hello. I would be honored to connect, and I'd be happy to provide some tips to guide you through the evening. It can be intimidating to enter a room with over 100 fabulous wines to taste (although I'd definitely categorize this as a good problem to have!), and I'll be happy to share some of the insight I've learned over the years.
As a recap, here are the event details:
Date: Thursday, September 22
Start time: 6pm for VIP Admission; 7pm for General Admission
Location: Greate Bay Country Club, 901 Somers Point Mays Landing Road, Somers Point
To purchase tickets or to make a donation, please visit www.NationalMSSociety.org/TheRightNotes
From the bottom of my heart, thank you for your time and readership. Should you have any questions about The Right Notes, wine, or our South Jersey community, please feel free to email me any time at michael@passionvines.com
In gratitude,
Michael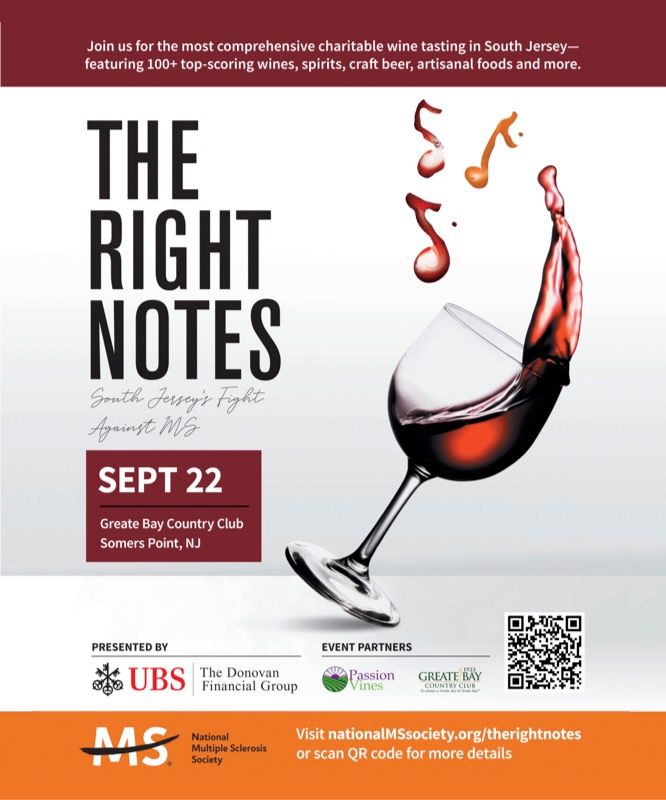 Comments