Finally, the sun is out and summer is here! I hope this finds you and your family in good health and ready for what summer "at the shore" has to offer. In this issue, I answer your specific questions. For those of you just tuning in, you can find me at, Michael@passionvines.com. I welcome you to email me with any wine-related questions and I will use this column to answer them. While I will not be able to answer them all here, I do promise to always provide an answer via email.
Q: Ron K. from Ocean City asks, "What is the difference between Prosecco and Cava?"
A: Prosecco and Cava are both popular sparkling wines, but they come from different regions and are made from different grape varieties, which results in some differences in taste and style.
Prosecco is an Italian sparkling wine that is made from the Glera grape. Prosecco is known for its light, crisp, and fruity flavor, with notes of green apple, pear, and citrus. It is typically produced using the Charmat method, where the secondary fermentation takes place in large stainless steel tanks rather than in the bottle. Prosecco is usually served as an aperitif or paired with light appetizers.
Cava, on the other hand, is a Spanish sparkling wine that is made primarily from the Macabeo, Parellada, and Xarel-lo grape varieties. Cava has a drier and more complex flavor profile than Prosecco, with notes of citrus, green apple, and almond. It is produced using the traditional method, also known as the Champagne method, where the secondary fermentation takes place in the bottle. This method typically results in smaller, more persistent bubbles and a creamier texture. Cava is often paired with seafood, poultry, or light pasta.
Overall, Ron, the main differences between Prosecco and Cava are the grape varieties used, the production methods, and the resulting taste and style. Thanks for your question. We get asked this a lot in our stores.
Q: Debbie S. from Margate asks, "I like white wine and I typically drink Sauvignon Blanc. What else would you recommend I try?"
A: Hi Debbie! I have a hunch that you like white wines with high acidity. Acid is the mouth-watering feeling generated by and felt on the sides of your tongue. Think sour patch kids. Because of this, I'm going to recommend Gruner Veltliner (Austria), Albarino (Spain), Vermentino (Italy), and my favorite, Assyrtkiko (Greece)!
Q: Dave M. from Brigantine asks, "What does 'estate grown' on a wine label mean?"
A: "Estate grown" on a wine bottle means that the grapes used to make the wine were grown on a vineyard that is owned or managed by the winery that produced the wine. This means that the winery has control over the entire winemaking process from vineyard to bottle, which can result in higher quality and more consistent wine. It also implies that the grapes were carefully selected and tended to on the estate, which can contribute to the unique character of the wine.
Q: Carol P. from Linwood asks, "Is all Riesling sweet?"
A: No, not all Riesling wines are sweet. Riesling is a versatile grape variety that can produce wines with a range of sweetness levels, from bone-dry to lusciously sweet. The sweetness level of a Riesling wine depends on several factors, including the climate in which the grapes were grown, the ripeness level of the grapes at harvest, and the winemaking techniques used.
In general, Riesling wines from cooler climates tend to be higher in acidity and lower in sugar, resulting in drier wines. In contrast, Riesling wines from warmer climates can be riper and sweeter. Winemakers can also adjust the sweetness level of Riesling wines through techniques such as stopping fermentation before all the sugar is converted to alcohol or adding unfermented grape juice to the finished wine.
So, while some Riesling wines are indeed sweet, it is not true that all Riesling wines are sweet.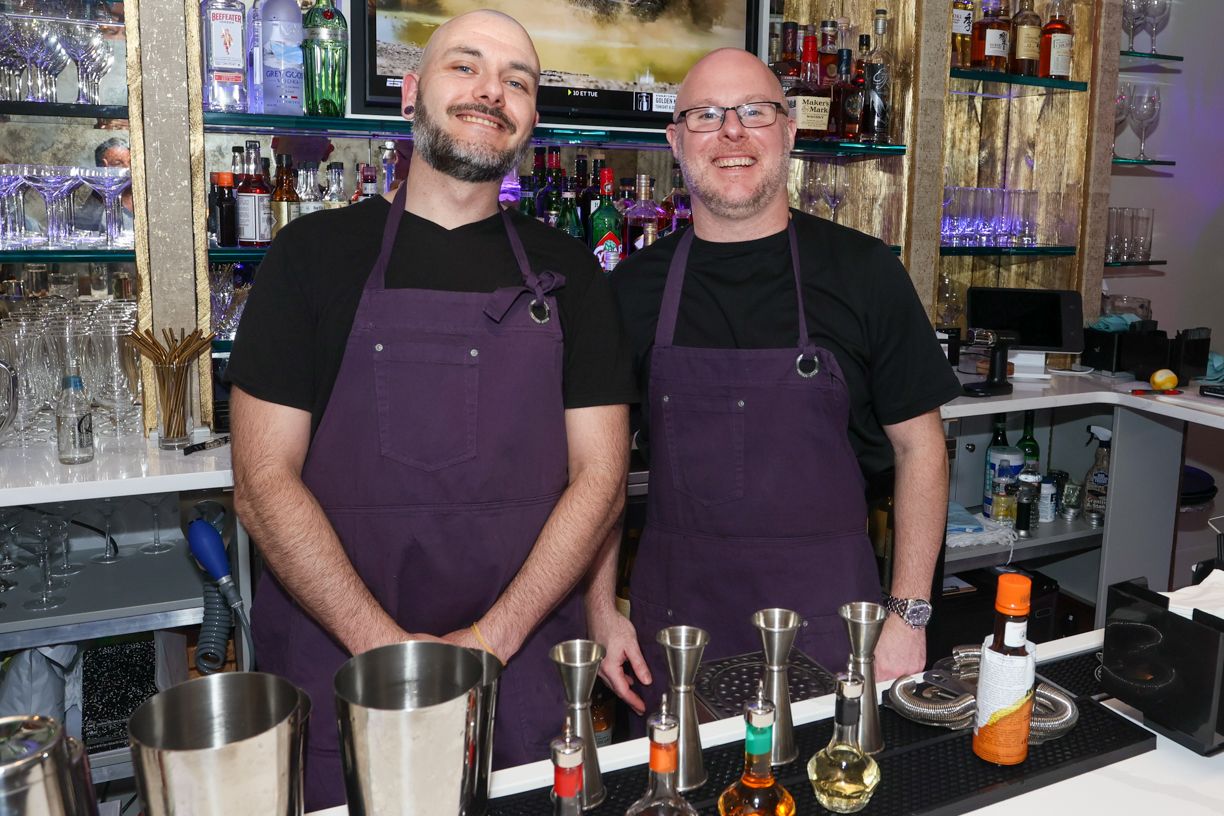 Q: Everyone is asking, "What is Queen Jayne's?" Can I make a reservation?
A: Ahhh, yes! Thank you for asking. Queen Jayne's Lounge & Royal Drinkery is an upscale, intimate, and inspiring new lounge and cocktail bar located next to Passion Vines Somers Point. Think hotel lobby bar meets lounge. The Grand opening took place on Saturday, May 20, and is a tribute to my mother, Jayne Bray. QJ is the ideal stop before dinner, after dinner, or maybe you'll stay through dinner and enjoy small bites from our kitchen. Hours of operation are Thursday thru Sunday, 4 pm-10 pm. No reservations. For more details, visit QueenJaynes.com. To book a private event, email: events@queenjaynes.com. *pictured above
Thank you for your continued support and connection. It means the world to me and our Team. I love receiving every one of your emails/questions. I look forward to seeing you and meeting a lot of you this summer. During the day, you'll find me buzzing around the stores (Somers Point and EHT) and at night, you'll find me at the beautiful, brand-new place-to-be… Queen Jaynes! You won't want to leave.
With gratitude,
Signature
Comments