By Elaine Rose
When most folks buy a new car, they're happy with what they get at the dealership. They place an order for the features they want, or buy a vehicle off the lot and drive away.
But for others, a set of wheels like every other on the road is just plain boring. They want to go faster, be more comfortable, or attract a lot of attention wherever they drive. They just have to change their vehicle to make it truly their own.
That's where customizing, sometimes called modification, comes in. Aftermarket parts – everything from paint jobs or vinyl wraps, window tinting, shiny wheel rims, to lights and sound systems – are there for the taking.
If you watched the "Pimp My Ride" series on MTV 15 to 20 years back, you have a good idea of what can be done to an ordinary car.
Customizing cars is nothing new. It's been a craze of enthusiasts since before World War II. Every decade since has seen its fads of how cool people souped up their cars. Today's technology provides even more options.
Before you jump onto this bandwagon, be aware that customization is not a do-it-yourself endeavor. If you're mechanically inclined, maybe you can install a new stereo system or some cool lights on your own. But for almost anything else, it is best to trust a professional. An improperly done job can make your car ugly – or worse, illegal and unsafe. A professional installer can help you avoid those pitfalls.
Fortunately, several area businesses specialize in turning your stock car into a creation that shows off your personality and style.
Walk into the showroom at Distinctive Car Toyz in Egg Harbor Township, and you'll see an array of ideas on how to enhance your ride. Shiny wheels fill the window display, one shelf displays all sorts of lights and another displays sound systems. The shop's website offers even more options.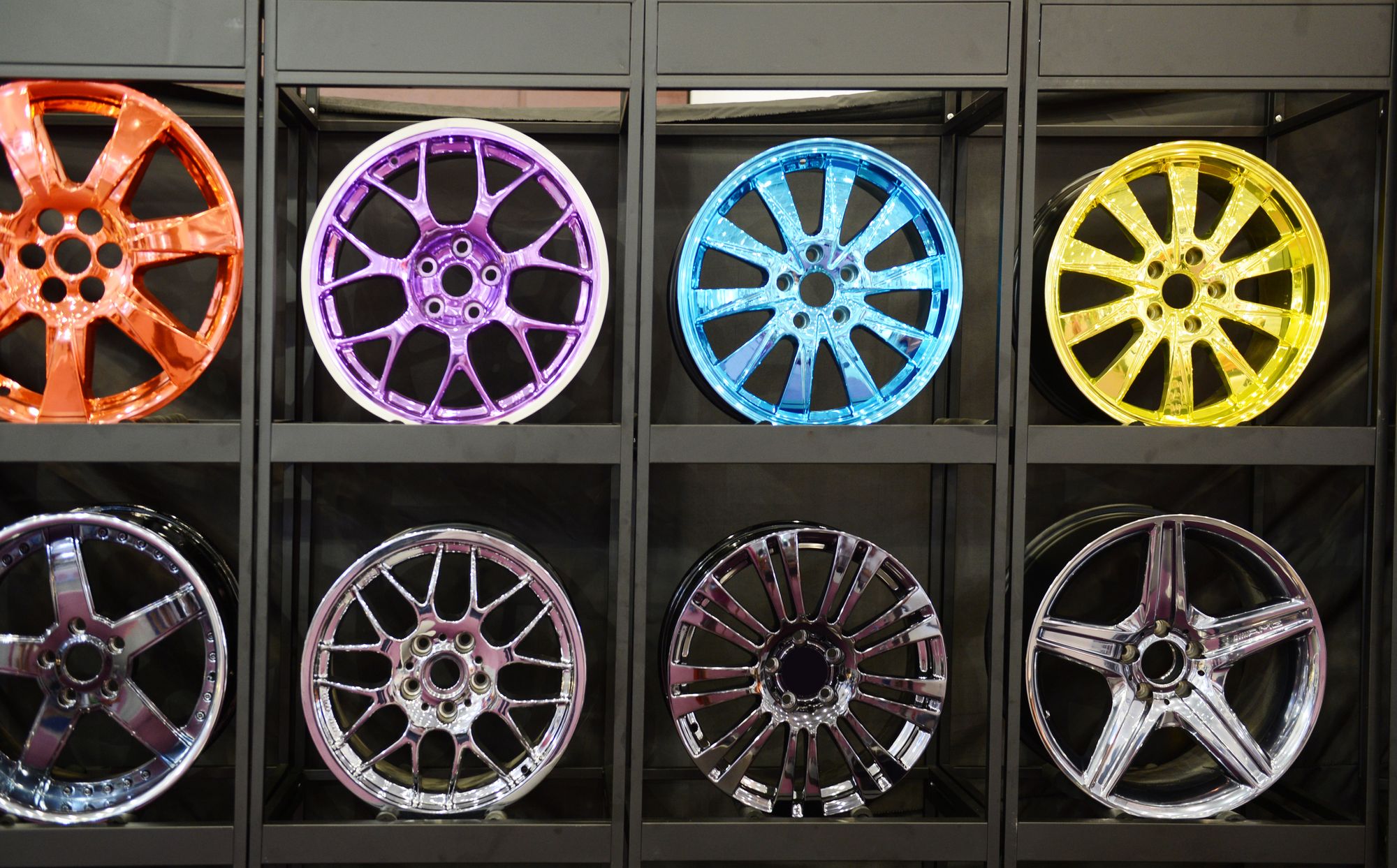 One popular – and economically sensible – modification is a vinyl wrap. Technicians wrap your car with a tight-fitting vinyl cover in the color of your choice, along with any designs you might wish to add. Many businesses choose this option for their fleet of cars so that their logo can be prominently displayed. Prices start at about $2,000, less than a good paint job, and take less time to complete. The finish is also easier to maintain, and the look is practically indistinguishable from paint. A good wrap should last up to ten years.
Drive along any street, and you're likely to see lots of vehicles with tinted windows. Car owners like this feature to keep the sun out and to prevent nosy drivers who pass them from peering inside. It is illegal to tint your windshield or front side windows in New Jersey, but the rear window and rear passenger windows are fair game. It is relatively inexpensive, and can be done for about $500 or less.
Less common, but certainly visible on the roadways, are vehicles – mostly trucks – with monster tires and high off the pavement. How high you can raise your car in New Jersey is determined by the weight of the vehicle, to a maximum of eleven inches higher than the factory installed it. This is a somewhat pricier modification, costing around $5,000.
And as cool as a raised truck may look on the road, you compromise in safety. Consumer Reports warns that larger tires or raising your car decreases stability, even at slow speeds, and affects how the car handles.
Other car owners like to remove the manufacturer's seats and install racing seats. Some of these are comfortable and perfectly okay. But others hinder your driving ability. You must be able to buckle the factory-installed seat belt around any seats you use, and they cannot interfere with operation of air bags.
Custom lights on your car can look really sharp and increase the ability of other drivers to see you at night. Many drivers like to install LED lights for visibility and cosmetic appeal. Flashing lights are also popular in some circles. It is illegal in New Jersey to use blue, red, or yellow flashing lights that might imitate an emergency response vehicle. But other shades are legit.
Others like to soup up the engine itself by adding a supercharger to increase the pressure of the air intake and help the car go faster. New Jersey has no regulations for modifying engines, but they still must pass emissions inspection.
So what are the popular cars for people to customize?
Car and Driver recently published a list of the ten best vehicles for modification. Not surprisingly, the muscle cars Chevrolet Camaro, Dodge Challenger, and Ford Mustang are on the list, as is the Jeep Wrangler. But some more inexpensive vehicles, like Volkswagen's Golf and Beetle are included too.
But with the proper guidance, any vehicle can be outfitted to your desires.
A few caveats are in order.
Many towns have noise ordinances as to how loud your exhaust system or car stereo can be. (For example, Ocean City is well-known for strict enforcement of its noise limits.) So be careful that your modifications don't earn you a stack of traffic tickets.
Some adjustments may void your car manufacturer's warranty if they interfere with operation of the vehicle or safety mechanisms.
But if you think customizing is for you, go for it. For some drivers, there is no more satisfying feeling than to watch people see your car drive by and simply say "Wow!"

Comments