By Michael Cagno
Arts and culture are important forces behind some of the most successful cities, towns, and rural areas across New Jersey, and they need your support to thrive. From Cape May to Atlantic City, Millville, and Haddon Township, there is no shortage of opportunities to support the arts while enjoying festive activities this holiday season.
Visitors of the loveliest Victorian town in the country, Cape May, can revel in the city's bright holiday lights, fragrant evergreens and garland, red bows, and sparkling ornaments. Daytime and evening holiday tours and events begin the weekend before Thanksgiving and continue through the New Year. Santa arrives to start the celebrations at the annual Tree Lighting Ceremony on November 19 during Holiday Preview Weekend, November 18-20, and that's just the beginning. Cape May's holiday season includes six weeks of Cape May MAC (Museums+Arts+Culture) holiday tours, activities, and events through the New Year. Cape May's Christmas Candlelight House Tours have been a beloved annual tradition for nearly half a century. Since 1973, on three nights in December, visitors travel the city's Victorian gaslit streets to visit more than a dozen homes, inns, B&Bs, churches, and hotels lit up for the holidays, stepping inside to see beautifully decorated interiors. Join us Saturdays, December 3, 10, and 17 from 5:30 p.m. to 8:30 p.m. for this annual tradition. Also available is a virtual video experience of the tour that can be purchased and enjoyed at home. Visit capemaymac.org to learn more.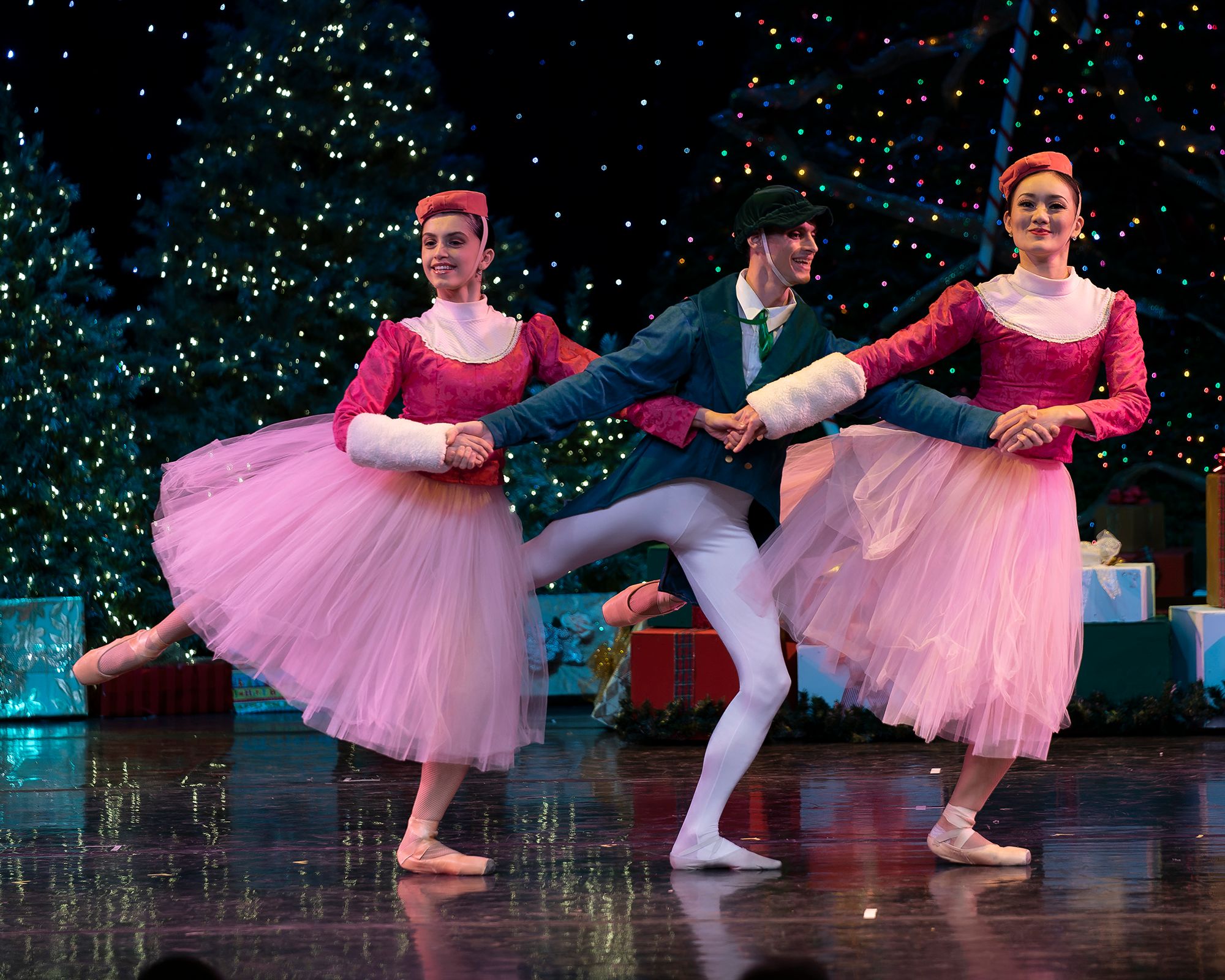 Just up the Garden State Parkway, let the Atlantic City Ballet get you into the holiday spirit with "It's A Shore Holiday" beginning at Caesars on November 26 and then at the Showboat on December 21, 22, 27, and 28. This "Radio City-Esque" review features a blend of contemporary and classical dance all set to your most beloved holiday tunes. With singers, dancing chipmunks, and snowmen, you will be transported to a Holiday Winter Wonderland that will capture your inner child's imagination. This delightful show will bring out the holiday spirit in everyone. While in Atlantic City, attend the Ballet's treasure classic, The Nutcracker, at Caesars on December 17. Visit https://www.acballet.org to learn more.
Take a break from all the busy holiday preparations and visit Millville's Arts District for Third Friday! It's a great way to look at art, browse for a few last-minute gifts, eat a delicious dinner, and take in a show at the Levoy Theatre. While in Millville, visit the newest art gallery: DC Gallery & Studio, owned by artist Danielle Cartier. Her work focuses on images circulating throughout society that is constantly being constructed, reconstructed, and recycled. To learn more about events, classes, and upcoming exhibitions at DC Gallery & Studio, please visit their website at dcgallerystudio.com.
Finally, She Loves Me opens up at the Ritz Theatre Company in downtown Haddon Township on December 2 through 18. She Loves Me is a musical with a book by Joe Masteroff, lyrics by Sheldon Harnick, and music by Jerry Bock. This musical is an adaptation of the 1937 play Parfumerie by Hungarian playwright Miklós László, which also inspired the beloved film You've Got Mail starring Meg Ryan and Tom Hanks. Considered by many to be the most charming musical ever written, She Loves Me is a warm romantic comedy with an endearing innocence and a touch of old-world elegance. Ideal for Christmastime, this delightful little show will be sure to warm your heart from the winter's cold! "I love this piece for the same reason I love to people-watch at the mall around the holidays," says Founder and Producer Director Roberta Curless. "The background of the piece has busy shop workers tending to their customers, and to the average observers within their world that's all they get to see. We, the audience, get to look inside the heart of this shop and experience its clerks' heartbreaks and triumphs. It's an excellent reminder of how, even when the world is moving at an incredibly fast pace, we may only get to interact with people for a moment. They become a part of our story." https://ritztheatreco.org/she-loves-me/

Comments