Even as a child, Molly Golubcow expressed herself - with words as well as her pen (or Crayon). To her family's chagrin, she often wrote and drew inside the blank pages of her older brother's books – why else were the pages left empty?
With a degree in English, Molly was able to write professionally her entire career. As a technical writer, she covered an array of topics ranging from NASA telemetry systems to health care policy & procedures. In her spare time, she entertains the right side
of her brain writing non-technical short stories, articles, and interviews. Her works have been published in several anthologies as well as in newspaper and magazines: Atlantic City Weekly, Montgomery Life, Boardwalk Journal, New Jersey Lifestyle, South Jersey, & JerseyMan. Her favorite subjects to write about center around her home, her roots - Atlantic City and New Jersey in general.
Her first book, The Hotel on St. James Place: Growing up in Atlantic City between the Boardwalk and the Holocaust tells her story - a hybrid of memoir and vivid vignettes that juxtapose her parents, Holocaust survivors and proprietors of a small hotel in Atlantic City, next to some colorful characters ranging from pimps to runaways. All promising to add up to an unforgettable journey of resilience, survival, and acceptance.
Molly is currently working on her next book – a detective novel set in Atlantic City – you never know what can be happening on and under the Boardwalk.
By the early 1970s Atlantic City, New Jersey had seen better days. Its heyday was decades in the past, and the uncertain promise of casinos had not yet become a reality. Shabby, rundown and even seedy were often terms used to describe the once attractive seaside resort city. Atlantic City was not without its charms, however. The famous Boardwalk with its shops and the Steel Pier still drew mostly bargain vacationers. Once in town, travelers mixed with the drug dealers, runaways, pimps, with artists and others to create a strange tapestry.
It was vastly different than the small shtetl in Poland where Holocaust survivors Harry and Sonia Golubcow once lived. That world had been totally destroyed. When they became the proprietors of the Seacrest Hotel on St. James Place, a small walk-up hotel situated less than a block from the Boardwalk, they brought their memories with them and maintained their old-world ways.
Observing all of this is Harry and Sonia's young teenage daughter, Molly. The comings and goings of the Seacrest's unforgettable characters unfold before her like a bizarre soap opera. Each person that passes by Harry's front desk begins a new tale about a Seacrest Hotel guest who made an impression on Molly. Some are sad and others dangerous, but they all have a story to tell. And they lead Molly—and us-- into a darker, misfit world of Atlantic City in those days.
Let's go to St. James Place and pay a visit to the Seacrest Hotel, as Molly Golubcow vividly remembers it. It will be an unforgettable journey.
"A delightful and poignant book. Molly writes easily and her words flow off the page. She recollects a long gone era of Atlantic City, filled with the kind of characters a resort like Atlantic City has always collected and welcomed. The book will astonish you, make you wince, laugh and even cry. She brings the Boardwalk and St James Place to life!" - Vicki Gold Levi, Author
"A simply fascinating and deftly crafted blend of memoir and local municipal history, "The Hotel on St. James Place: Growing up in Atlantic City between the Boardwalk and the Holocaust" is an especially and unreservedly recommended addition to community, college and university library American Biography collections." - Midwest Book Review

"Golubcow's book consists of seventeen unique stories of life in the hotel and the interesting characters who called it home. The stories are well-crafted and relatable. While this is a non-fiction work, the stories contained in this book would make for an excellent TV series, or possibly a film. I thoroughly enjoyed the very engaging writing." - Heidi Slowinski, Author /Blogger
"A captivating memoir of a daughter of a Holocaust survivor on St. James Place - Molly has a wonderful storyteller's charm, and puts the reader at ease as though listening to a friend tell tales from their teens. I enjoyed and recommend this book." - Sasha Lauren, Author
"The book consists of 17 fascinating, engaging, and charming non-fiction stories about the author's childhood as the daughter of the owners of a cheap (but not seedy) hotel located in the heart of Atlantic City. It's packed with bizarre but likable characters and situations too strange to be anything other than true. I enjoyed it very much. And I look forward to the possibility that this author may someday use this same setting for a novel. If she does, I'll be first in line to buy it."  - Richard A. Armstrong, Author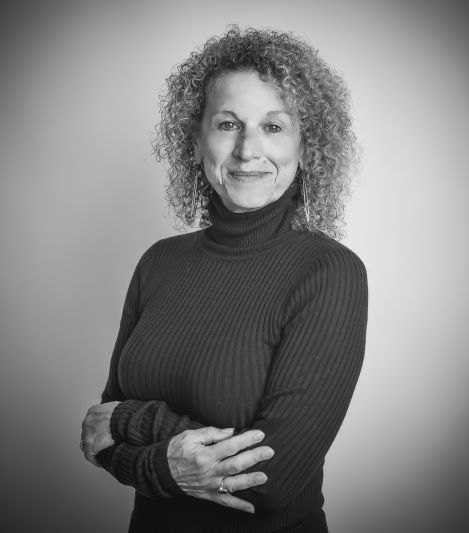 Comments