In the 1920s, Enoch "Nucky" Johnson ran Prohibition-era Atlantic City as a dapper and daring city boss – just like something out of a Cagney movie. Fast forward to 2010, Martin Scorsese models his main character after Nucky in the HBO mega-hit, Boardwalk Empire. Today, thanks to the extensive and much-awaited revitalization of the historical Ventnor Square Theatre, prohibition-era spirits (of all kinds) can be found at Nucky's Kitchen & Speakeasy. Ventnor's newest dining destination, whether you take in a movie or not, offers a formal, upstairs dining experience or a more casual, downstairs speakeasy venue with live music every night.
According to John Surace, General Manager, naming the restaurant after Nucky Johnson evolved during the renovations. At first, it was going to be a burger bar similar to a sister theater/eatery owned by EJ and Sean Dougherty in Stone Harbor.
However, during the planning phases at the Ventnor location, the history of the old building "spoke" to them. Surace explains, "After spending time in the space, the original brick wall, high ceilings, and open concept screamed speakeasy."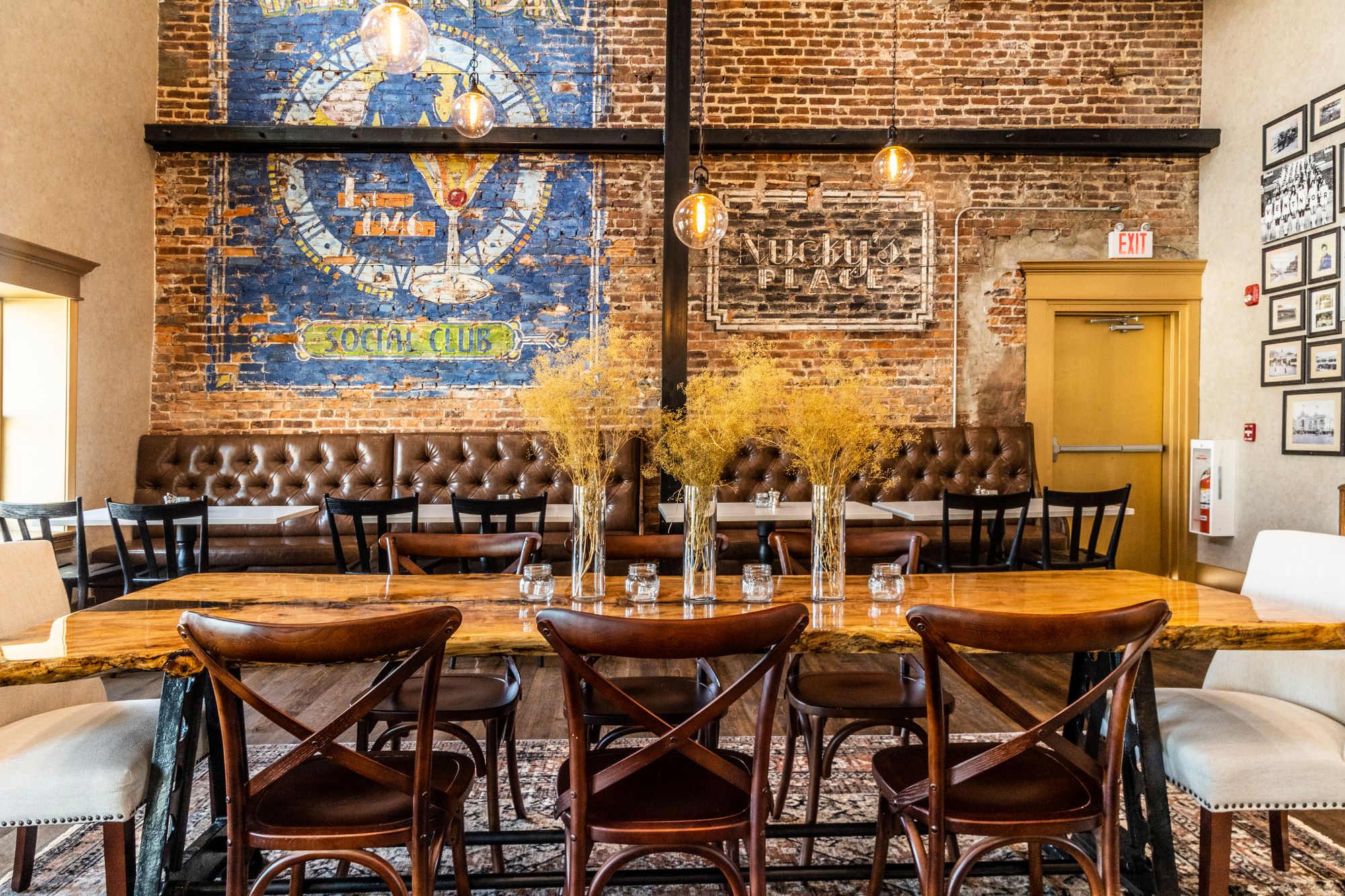 What can you expect if you dine at Nucky's upstairs?
Menu options are the dual creations of Chef Moises Sandoval Lorenzo, formerly of Buddakan in Atlantic City, and John Surace's culinary background - including recipes from his Italian grandmothers from Italy. New specials can be found every week offering an "evolving menu." For example, diners can choose Capone's Charcuterie Board – very shareable with artisan meat and cheeses as well as "decadent" fresh fruit. Another Nucky's original to start the meal is the Drunken Mussels – PEI steamed in Nucky's signature beer with butter and herbs.
Entrees are creative in taste and ever so clever in name. The Luciana Pasta, named after yet another infamous gangster from the 20s, offers clams, mussels, and shrimp in a wine and butter reduction. Meat eaters can enjoy a 12-ounce NY Strip Steak with garlic mashed potatoes and seasonal veggies.
And, speaking of veggies, the Edamame Ravioli served in a shallot and white wine sauce makes for a perfect menu option for vegetarians or someone just looking for a lighter fare.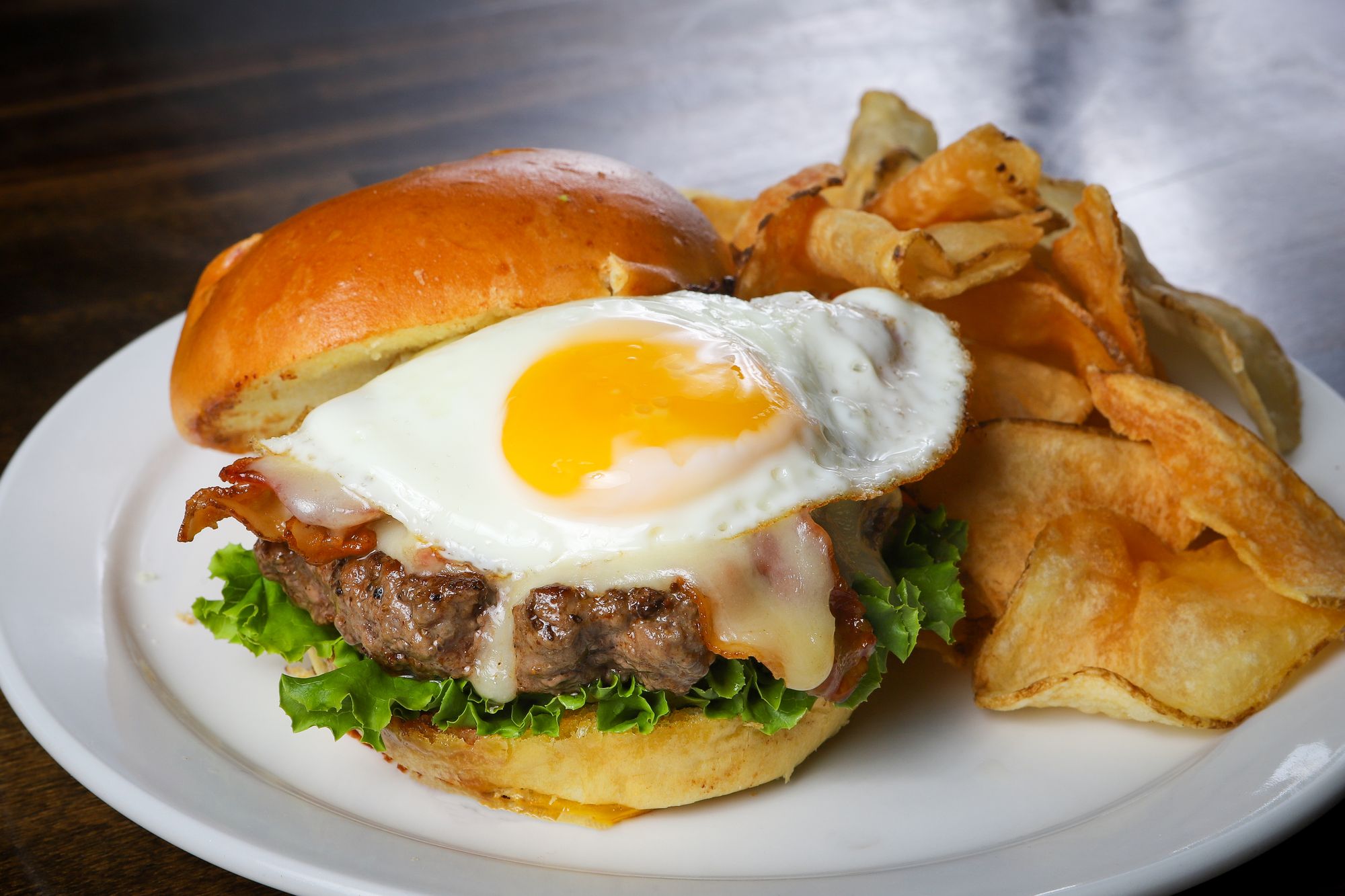 In addition, the menu could not be complete without an option named after the legend himself – The Nucky - a signature blend burger with Applewood smoked bacon, fried egg, and white cheddar on a brioche bun. Add some of the Nucky's Truffle Fries to complete the meal.
If you are not in the mood for a formal dinner and just want a quick bite before or after the movie, Nucky's downstairs will work for you. In fact, Nucky's offers one of the happiest Happy Hours around – from 2:00 PM to 6:00 PM every night. Whether you get comfy at the bar or seated at tables around the bar or on the sidewalk, enjoy one of the many drink specials like an in-house infused vodka cocktail "cooked up" by Surace himself. Home brewed creations include blueberry lemon and pineapple coconut. Munchie options are plentiful as well ranging from Crispy Brussel Sprouts to Cheese Steak Eggrolls.
Besides good food and drinks downstairs, Nucky's features live music every evening - from acoustic duos to jazz. If comedy is your draw, check out Nucky's every Thursday night for some laughs. Ideas for future events and theme nights include murder mystery, beer and wine tastings, cigars under the stars, and live jazz shows in the dining room. Follow Nucky's on social media to make sure you don't miss out on upcoming events that the jumping joint on Ventnor Avenue is planning.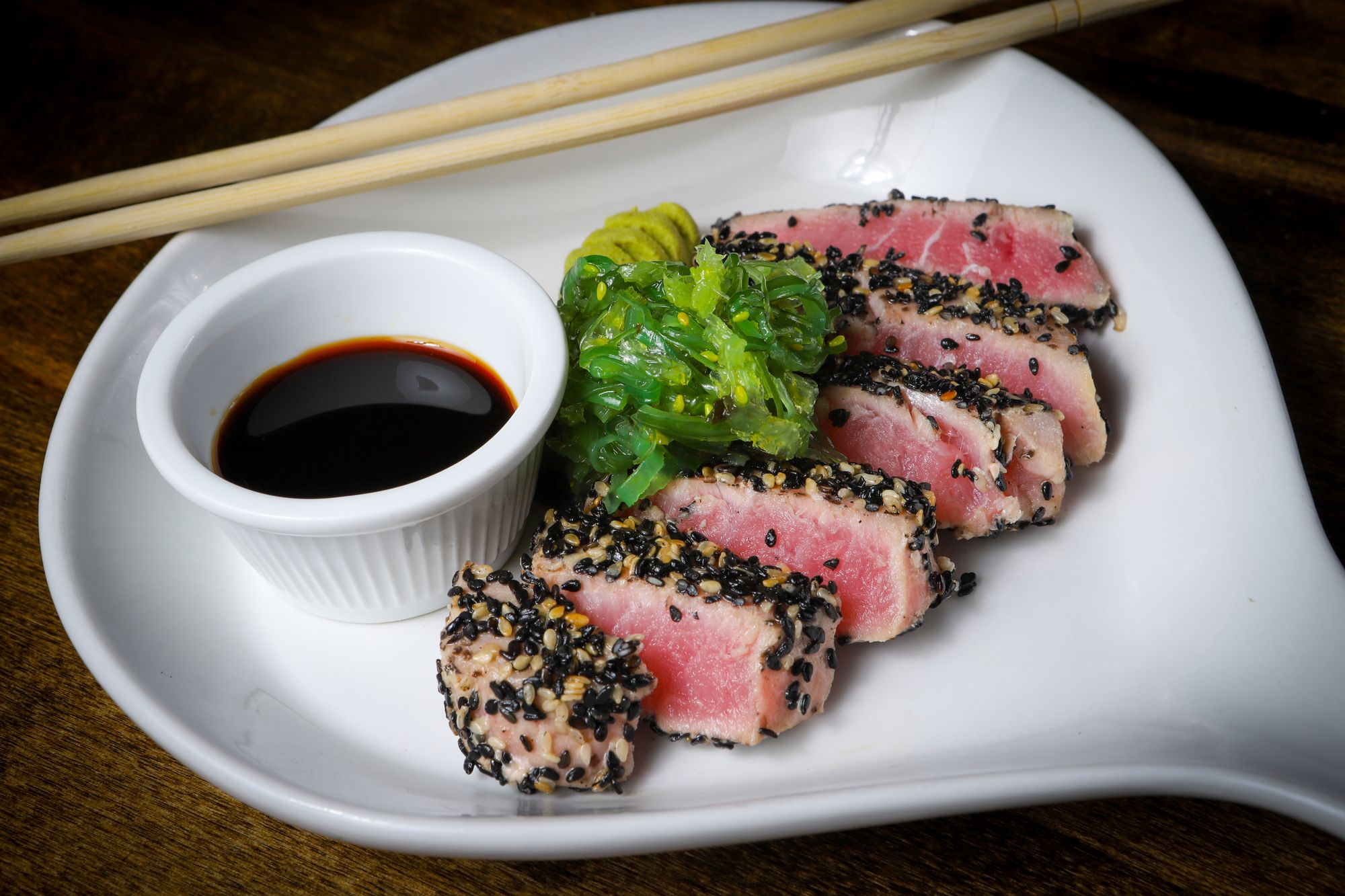 After the movie house sat shuttered for 17 years, the opening of the theater and restaurant in 2021 put a smile on many a local movie goers face. Surace sees a combination of moviegoers as well as non-movie goers coming to Nucky's Kitchen to enjoy the new venue. Surace sums it up, "Our guests love it here, if they are coming here to just enjoy drinks at the bar or bringing the family to our beautiful upstairs dining room, they love the vibes."
Paula Gilbert, one of many local residents thrilled to be able to see the theater and Nucky's open, gives the new restaurant venue a thumbs up. Gilbert elaborates on why Nucky's impressed her, "Happy hour was fun.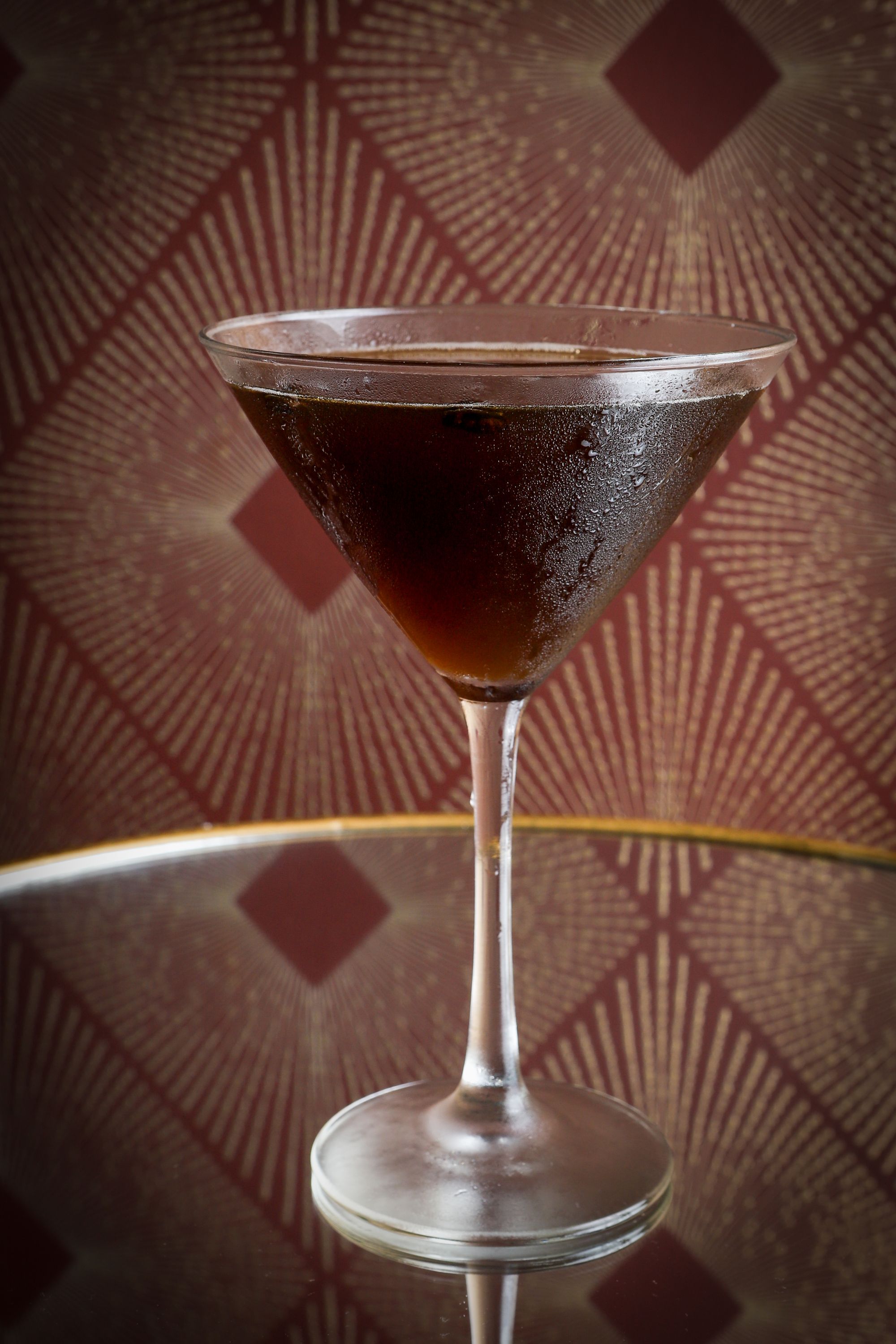 It is so nice to see what a great job they did renovating the building. The atmosphere with the open-air bar really adds a nice touch – and I can walk over without having to park a car."
Whether you are looking for a date night or drinks with the girls, Nucky's has a menu and a table just for you. Back in the day, Nucky Johnson had tables in his name reserved all around town – whether he dined there or not, a table would always be available for him. If Nucky was with us today, he would no doubt be proud and pleased to see a dining and drinking establishment named in his honor. If you needed a special table or a reservation, you could just hear him say, "Tell em' Nucky sent you…"
Comments