By Danielle Gomes
Hassles of home ownership got you down? Maybe it's time to ditch the to-do list and embrace the condo-living lifestyle. "You come to a stage in your life, which can be when you're in your twenties or nineties, that you don't want to deal with the complications of maintaining your home. Condo-living offers homeowners a respite from the work by handling the upkeep and the expenditures, allowing the homeowner more freedom," says Carol Huff, Broker/Agent with Keller Williams Jersey Shore and Huff Equities. In addition, less work around the home means more time and freedom to pursue your ambitions.

While a break from the constraints of home maintenance is arguably one of the most significant benefits of condo living, it's not the only draw. "When looking for a condo building, it's location… location… location," Huff says. Condos offer highly desirable locations at much more affordable prices. For example, an oceanfront condo is a fraction of the cost of an oceanfront home. So if you're considering moving to a condo, think about where you want to be. "Do you want to be close to the beach, have access to the boardwalk, and be near casinos, shopping, or golf courses? Location should be the first thing you consider when beginning your search," Huff says. This will help you narrow down your search to specific buildings.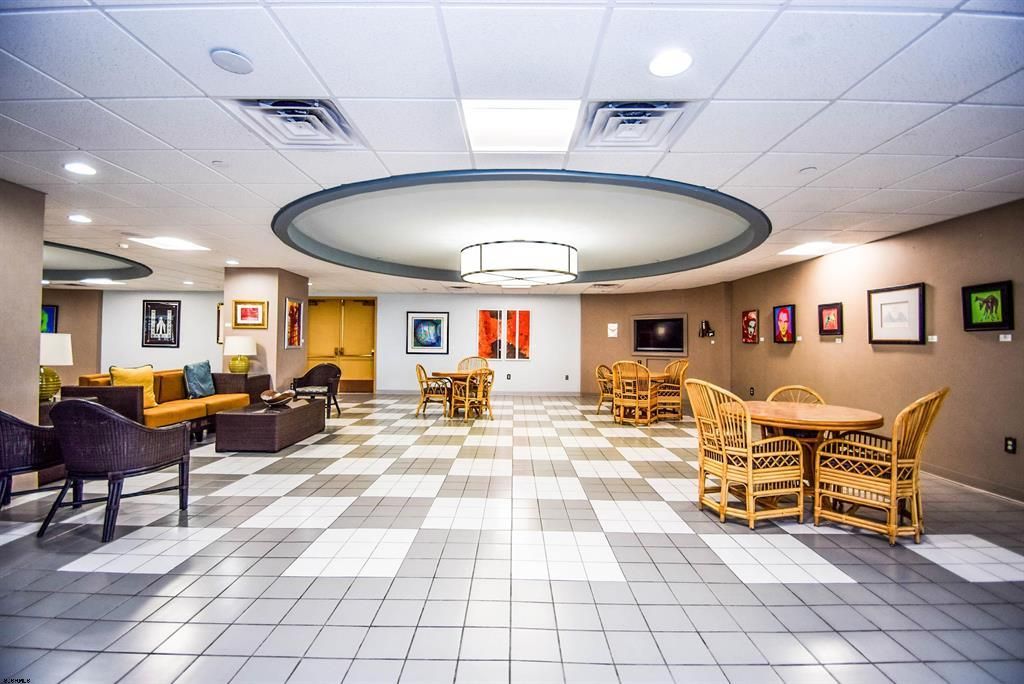 Now that you know where you want to be, it's time to consider what amenities you want in a condo building. "Amenities are important on many levels. Do you want a door attendant, a pool, spa, or a gym? Do you want social space and social offerings? Amenities like these offer a lifestyle. However, they also increase the draw of a building and ultimately the value of the condo," Huff says. So, if you want your day-to-day life to have a bit of a vacation vibe while adding value to your home, don't overlook amenities in your condo search.

"Ease, location, and amenities are essential. However, one of the biggest reasons people move to a condo is the social aspect. You can't get that in a single-family home," Huff says. A condo building is a community. Of course, you can close your door and have all the privacy of a single-family home. On the flip side, all you have to do is open your door to a vibrant social scene right where you live. "There are always get-togethers, fitness classes, and other classes. It offers lifestyle activities that bring people together," Huff says. Although, each condo building is different. So, if the social scene is important to you make sure that you research exactly what the building that you're looking at has to offer.

Once you've decided to live the condo lifestyle, there are a few things to consider before making the move. First, you'll need to account for the additional HOA, or condo, fee. "The way I think of the condo fee is simply paying a maintenance fee upfront, unlike with single-family homes, where you can pay multiple bills when they are due, which can come at any time. The HOA fee puts everything together and allows someone else to handle it," Huff explains. When you're looking, each condo building can tell you what their fees are, though bear in mind they can fluctuate. And, while they can go up and down, you can get a good idea of how much you will have to pay each month to live in that building.
Other important variables to consider are the desirability of the building, the number of condos on the market in proportion to the total in the building, floor plans, and whether the condos on the market are listed in the MLS. "Whenever you invest in a property, you want to consider the resale value or potential. These help you assess whether or not this will be a good investment," Huff says. Ultimately, if you're unsure, this is where a realtor can help you.
For more information or help with your search, contact Carol G. Huff with Keller Williams Jersey Shore at 609-318-6636 (Office), 215-783-3122 (cell), or email her at CarolHuff@KW.com
Comments